As the 1st of July is the 30th anniversary of animate, there are several projects are to be launched and one of the biggest cross media marketing projects called "Tsukiuta" has been released on the spacial stage with 1,500 fans.
"Tsukiuta." is a project by the original characters on the theme of 12 months, said on the homepage.
The story is about two boys band which are "Six Gravity" from Kanto region so-called "Gravi" and "Procellarum" from Kansai region so-called "Procella" and the idol production "Tsukino Geinou Production" where they work at. They live at the same dormitory and share everyday life and thier drama goes on CD with the gergous voice actors!
The manager of Procellarum, Yasuhiro Mamiya 間宮康弘 as 黒月大役 conducted the stage event and spoke about that Tsukiuta will be launced as Animation with Kousuke Toriumi, 鳥海浩輔 as 睦月始, Tomoaki Maeno 前野智昭 as 弥生春, Shota Aoi, 蒼井翔太 as 水無月涙 and Wataru Hatano 波多野 渉 as 文月海.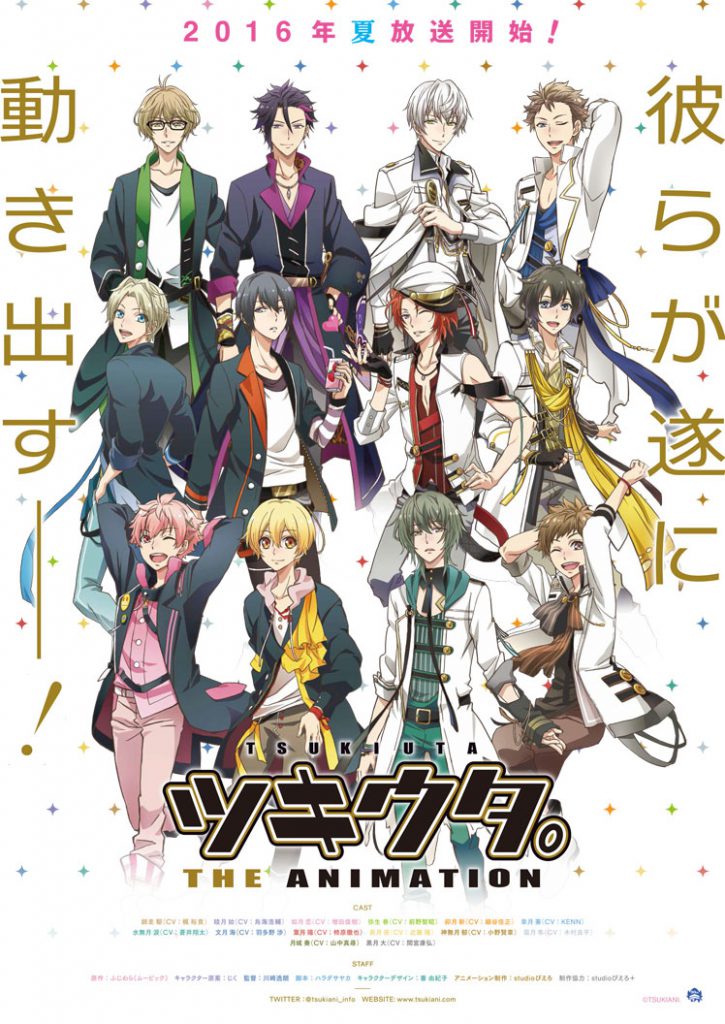 Tsukiuta the animation will be on air this summer! http://tsukiuta.com
©TSUKIANI.