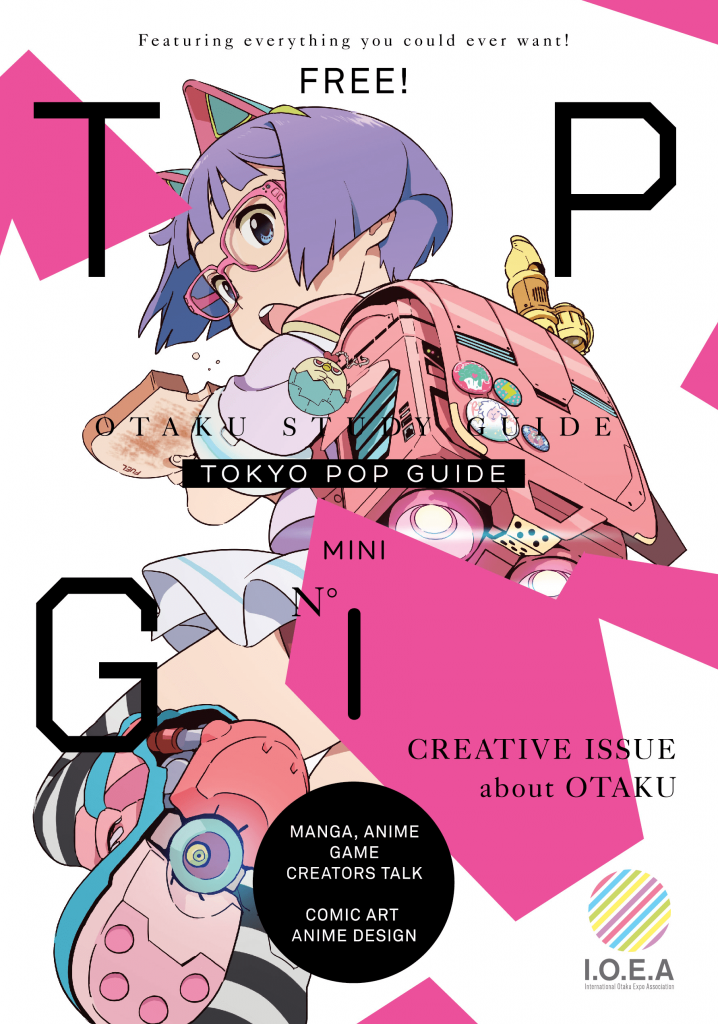 The distribution of TPG MINI began at the most inspiring and cutting edge events on earth.

About TOKYO POP GUIDE
Tokyo Pop Guide(short name TPG) is your one-stop guide to the best of Japanese pop culture. Containing everything even the most curious otaku could ever want to know, this bilingual volume takes you to some of Tokyo's most important pop culture centers with plenty of photos and explanatory notes. Here is the latest issue via amazon.com.
WHO WE ARE
Japanese Association of Manga Anime Game creators(JMAG) is dedicated to Japanese creators, and we focus on the global project involving creators and industries. The mission is to tackle with innovative collaboration.
JMAG is established with industry-academia collaboration by Daisuke Nakagome, deputy principal of Toyo Institute of Art and Design and Yukihisa Namiki, president and representative director of World Intellectual Property Holdings, Inc. As creative members of TOKYO POP GUIDE, designer Tsuyoshi Kusano and animator Atsushi Nishigori also have participated to build the framework together.
WHAT WE DO
We aim to enhance the reach ability to animation fans all over the world and to cultivate even more inbound demand. We will deliver a wide range of information from Japanese contents, shops, animation studios and creators, gravure of voice actors and actresses and travel knowledge to about 20 million fans who will visit more than 1,000 convention events in the world in the future. We will deliver directly to their hands.