DOKOMI, the Germany's largest and the most famous Otaku event has held in Düsseldorf during 3rd-4th June with IOEA and TPG MINI to be distributed.
Das Programmheft der DoKomi 2017 ist ab sofort online! 😀https://t.co/qfKaGq1oyN

Nun könnt Ihr Euch auf die Con vorbereiten! :3 pic.twitter.com/mgTQYPjI0r

— DoKomi (@DoKomi) May 23, 2017
DOKOMI has the entrance of halls that offer enough space to create well structured areas. The self developed entry system and the technical infrastructure can be operated the high amounts of visitors. It looks rather like Comiket in Tokyo Big Site.
[IOEA News]IOEAドイツチームより設営準備中の連絡が。ドイツ最大級のオタクイベントdokomiが日本時間で本日18時に開幕します。イベントが開催されるデュッセルドルフでは、世界卓球も開催されておりますね。オタクの日本代表メンバーとして、IOEAチームも頑張りますよ。 pic.twitter.com/uW16B4K6w1

— IOEA Official (@IOEAOfficial) June 3, 2017
[IOEA News]dokomi、開幕しました!IOEAブースはHall 14 L06ブースにあります。代表佐藤とIOEAメンバー、さらにコミックマーケット準備会の市川共同代表が皆さんのご来訪をお待ちしています。皆さんとの交流が楽しみです! #IOEA pic.twitter.com/4m1KcsRRz5

— IOEA Official (@IOEAOfficial) June 3, 2017
They said; The IOEA booth is in the Hall 14 L06 booth. Representative Sato and IOEA members, and Ichikawa co-head of Comic Market Preparation Committee are waiting for your visit. We are looking forward to interacting with you!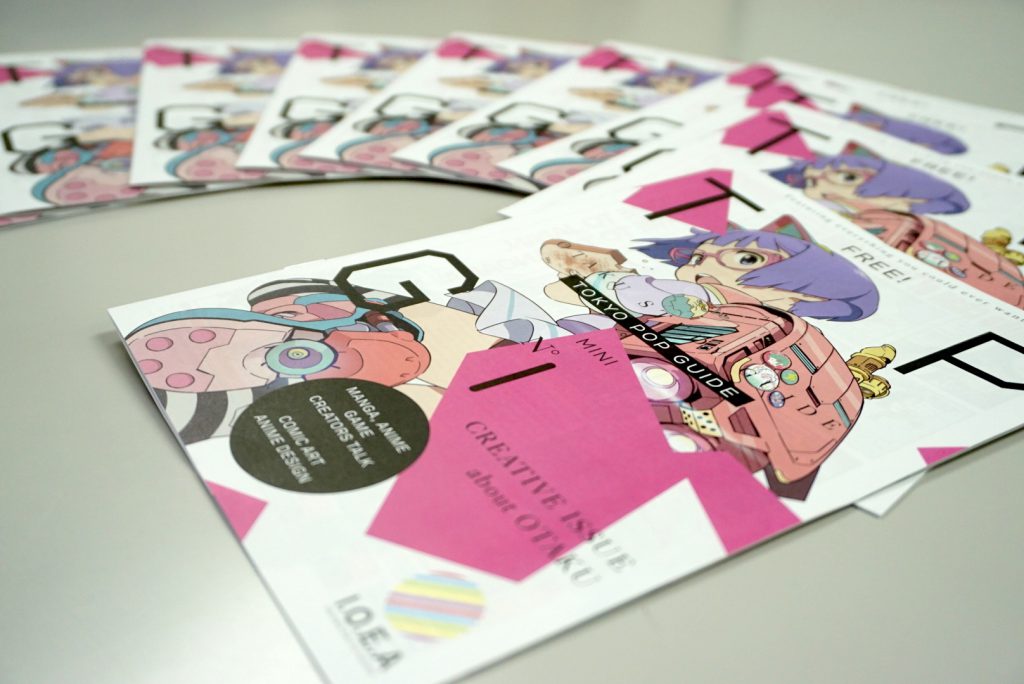 So where is the next destination? Let's wait and see!
---

What is TPG MINI?
TPG MINI is the flyer size of TOKYO POP GUIDE, and it will be distributed for visitors in 36 countries and regions in the world of OTAKU event that are the members of IOEA.
We aim to increase reach ability to animation fans all over the world and to further develop inbound demand. In the future, we deliver a wide range of valuable information from gravure of casts to travel knowledge for almost 20 million fans who come to Otaku convention events.