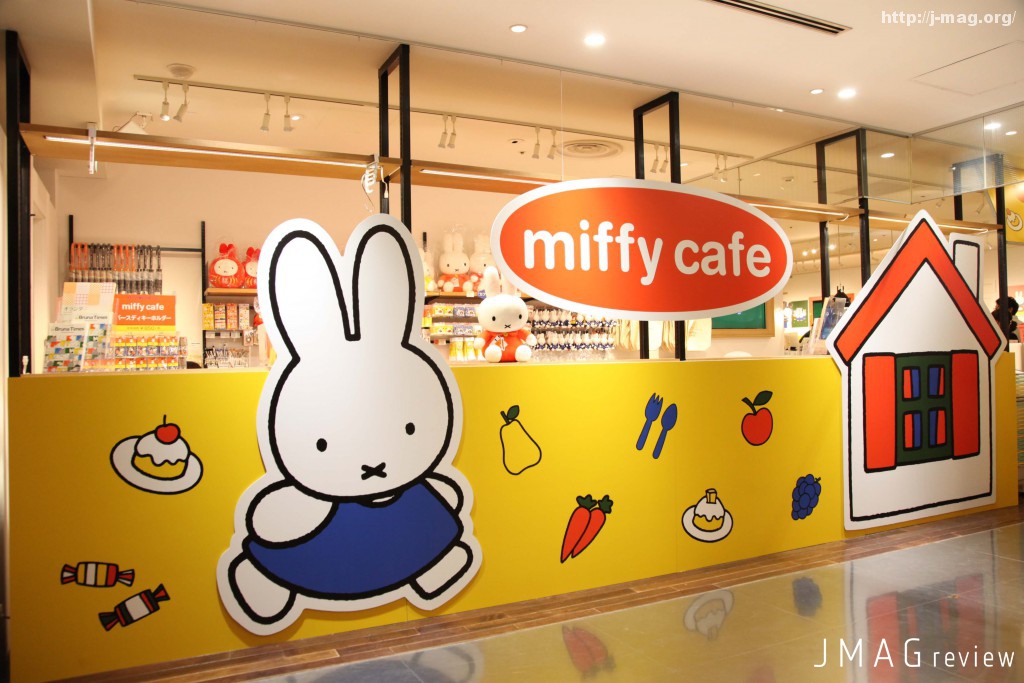 Nijntje Pluis is the name of the world most famous rabbit character designed by Dutch designer Dick Bruna, and it's more familiar as it's called Miffy.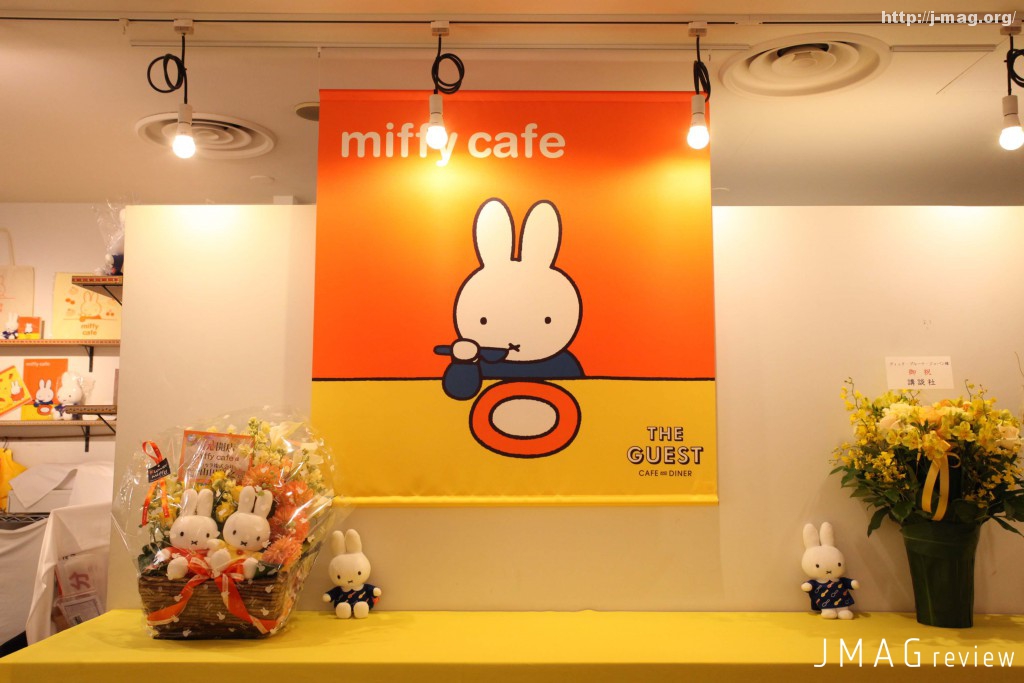 This collaboration cafe at at THE GUEST cafe&diner is held during 18th March – 8th May and as we have introduced Kanahei's Yuruto Cafe previously this is the current event just started from last week.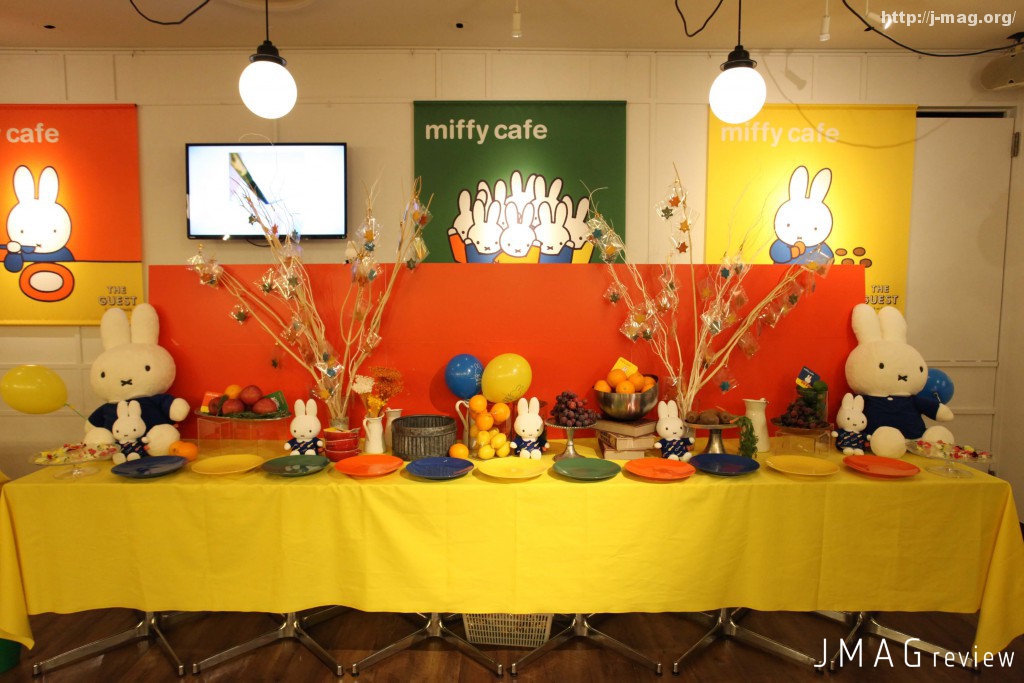 We have been invited to shoot the opening event at Shibuya PARCO with all the special party decorations which are precisely set.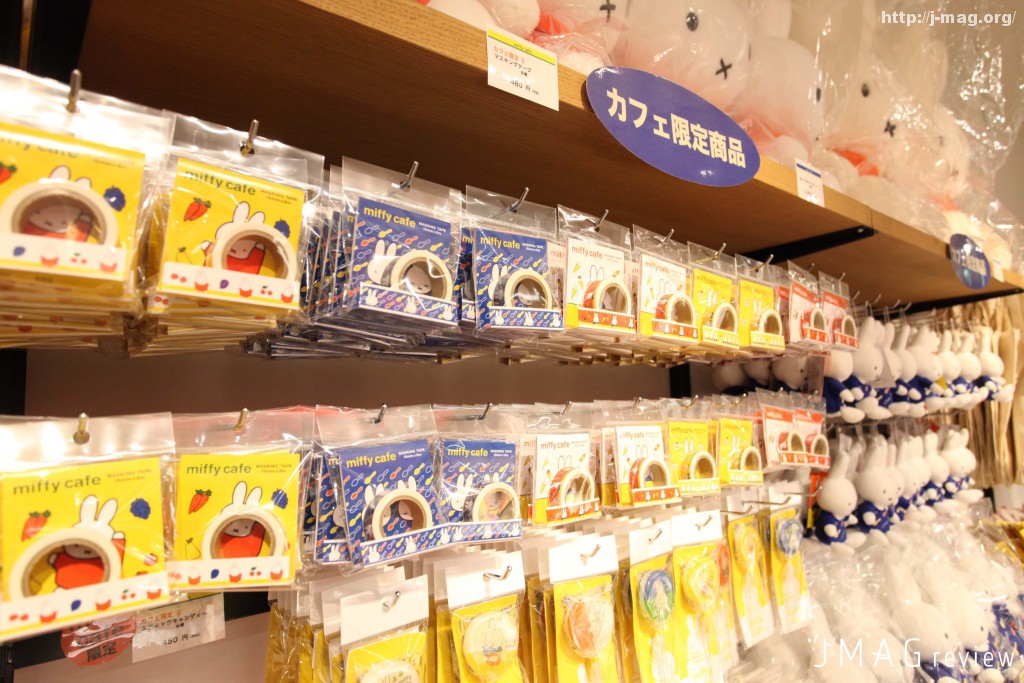 The cafe shop is marvelous as there are limited goods for purchasing like masking tapes and miffy dolls (honestly, masking tape is big in Japan).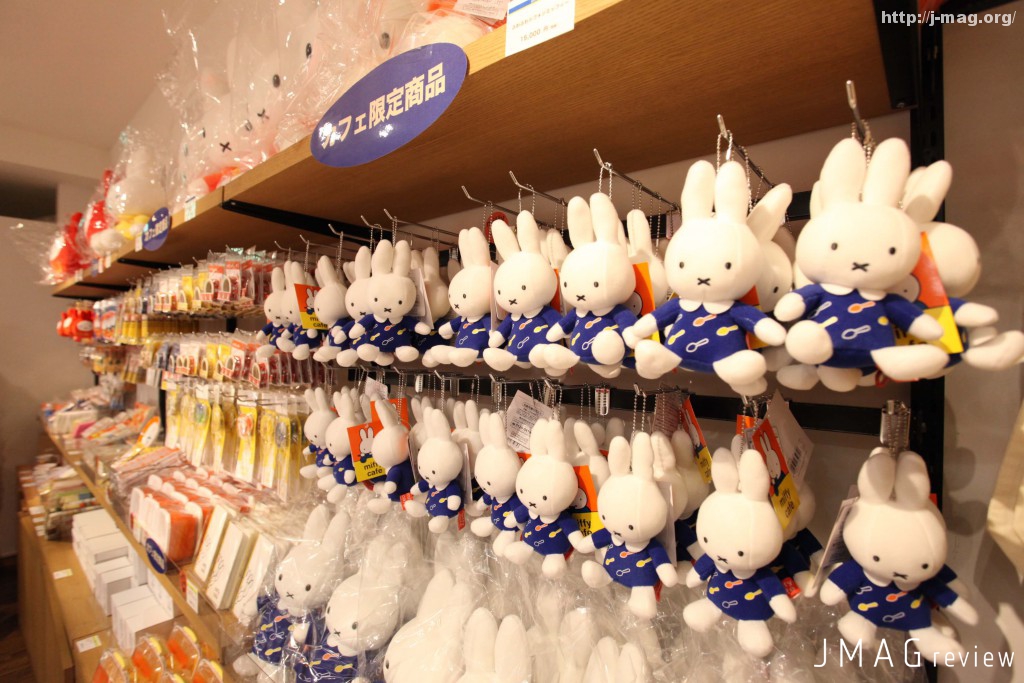 Miffy dolls with the original design and there are small and large sizes available.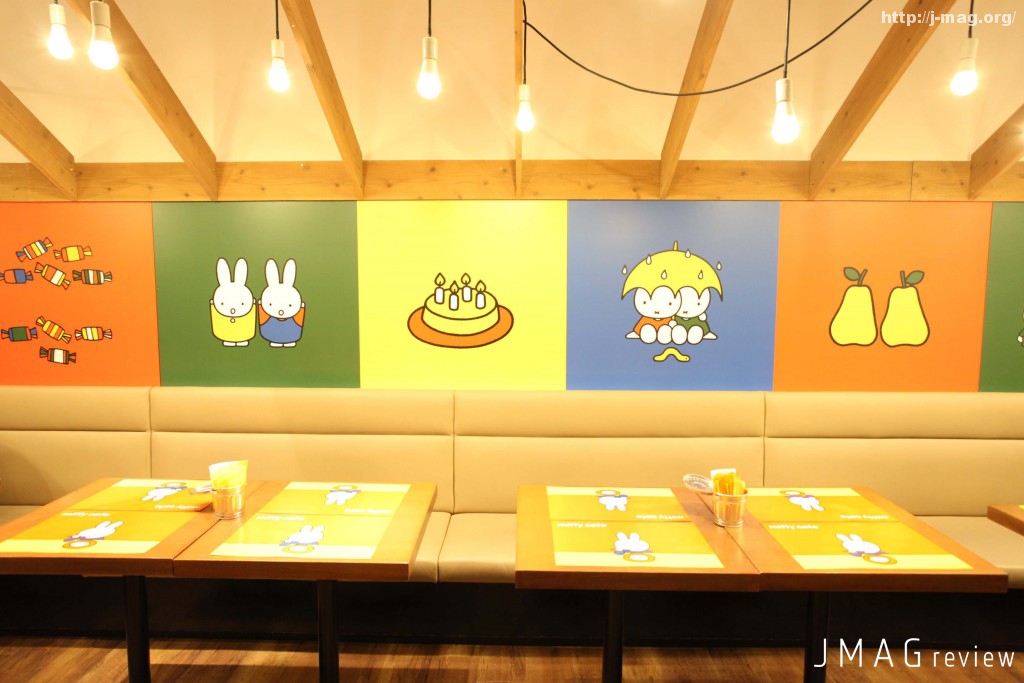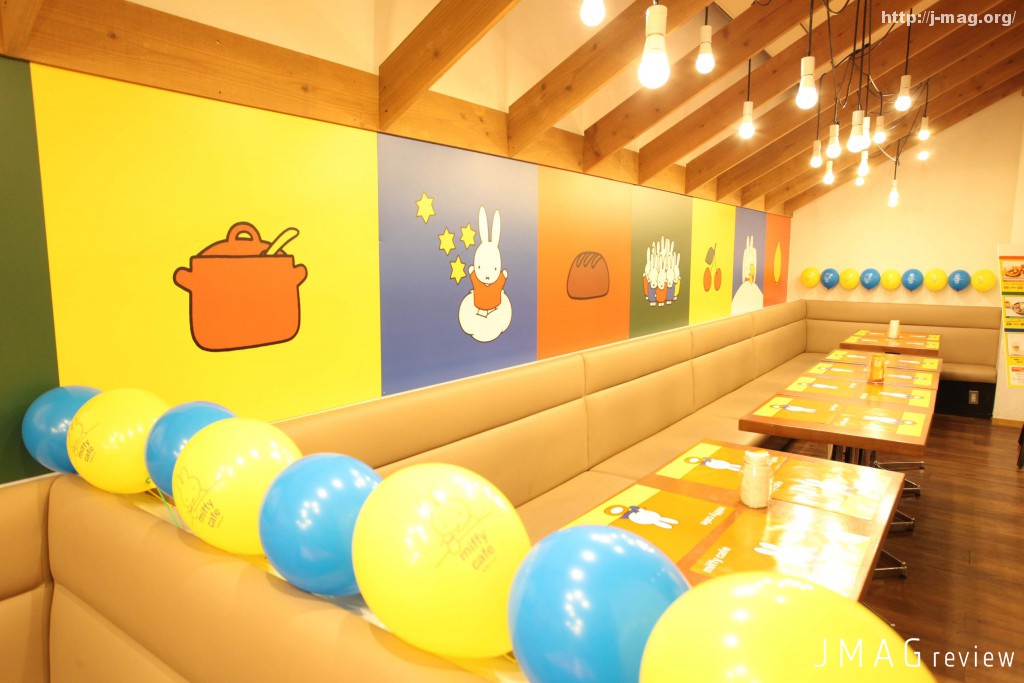 All the walls are decorated with Miffy and the related characters. It actullally looks like you are in the picture book. Now take a look at some of the food menu.
おっきなミッフィーがバーガーに!?チキンシュニッツェルバーガー(Chikin burger) JPY1,380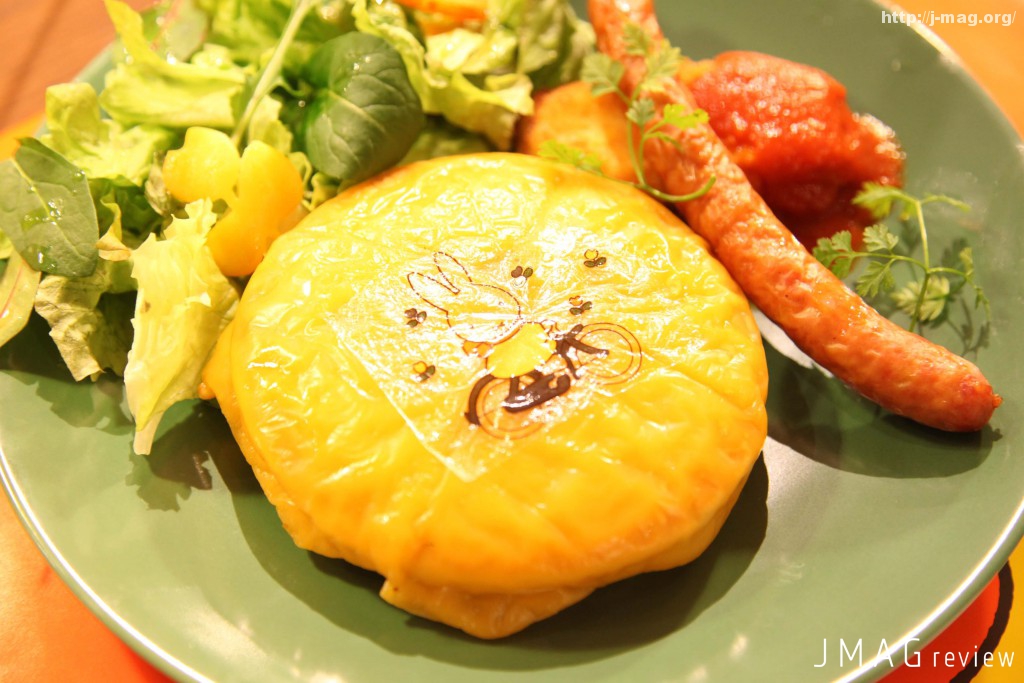 お花畑をサイクリング♪チーズパンケーキ(cheese pan cake) JPY1,180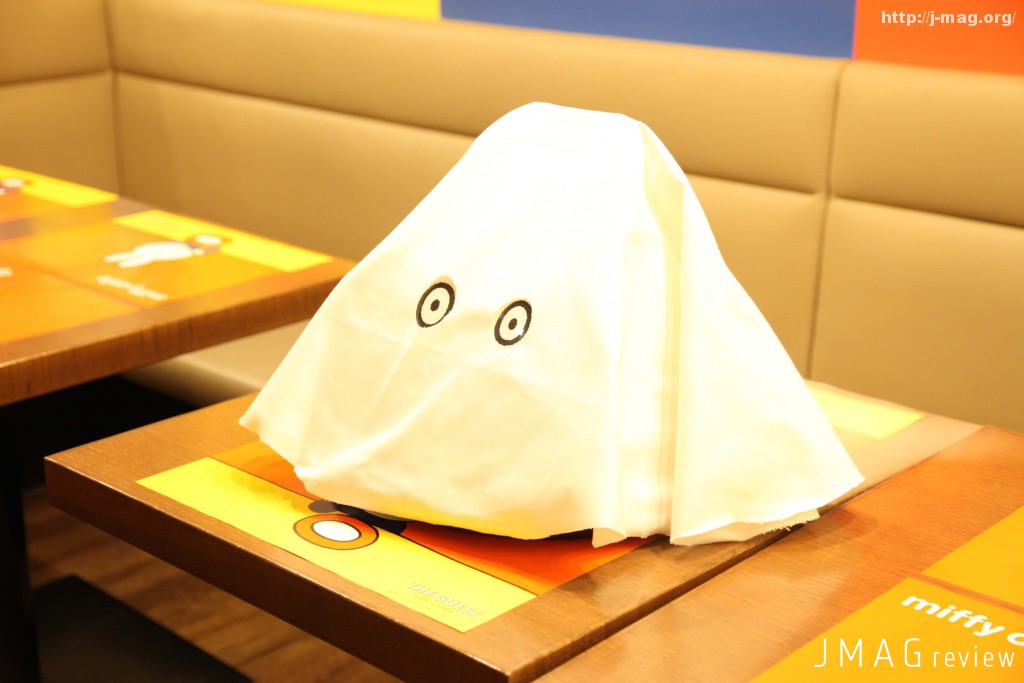 And hmmm… now guess what this is..
WOOOO-HOOOOO! This is something entraining for everyone.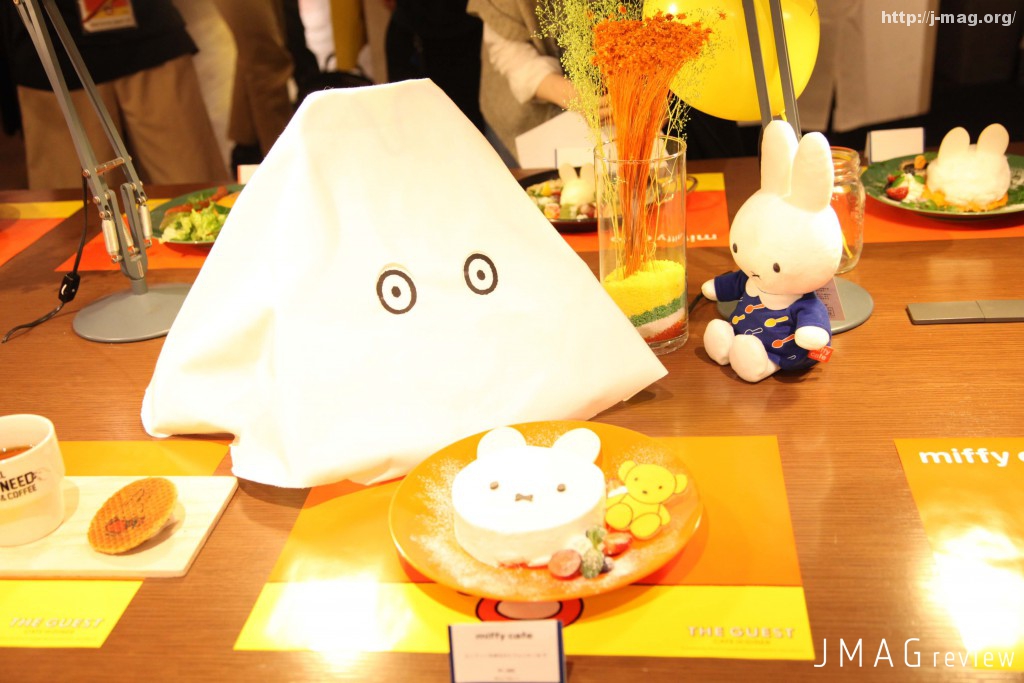 ミッフィーのおばけシフォンケーキ?!(ghot chiffon cake) JPY1,380
As conclusion miffy cafe at THE GUEST cafe&diner is where you must visit and we have already noticed that the cafe is busy whether it's week day or weekend. It makes your day.
miffy CAFE @ THE GUEST cafe&diner
18th March – 8th May
Location: Shibuya PARCO PART1F 7F THE GUEST cafe & diner, 15-1 Udagawa-cho Shibuya-ku, Tokyo 150-8377
Official twitter: https://twitter.com/THEGUESTcafe
Official Facebook: https://www.facebook.com/THEGUESTcafe
Official instagram: https://instagram.com/theguestcafe/
Copyright 2014 THE GUEST cafe & diner. All Rights Reserved.