THE IDOLM@STER CINDERELLA GIRLS Starlight Stage the 1st anniversary Exhibition is held at Shinjuku Metro Promenade as it hijacked until 18th September.
It is all about the expressing of how massive and popular THE IDOLM@STER can be, and iOS/Android smartphone game app THE IDOLM@STER CINDERELLA GIRLS Starlight Stage has been downloaded 12 million apps though it's released only a year ago.
First of all, there are two huge screens in the cinderella set with style and  you can enjoy the idol groups singing and dancing. I mean it was really like live!?

Here is the exhibition parading across a promenade. It takes 15 minutes to check all the 155 idols!
The wide poster with S Rare and SS Rare character illustrations.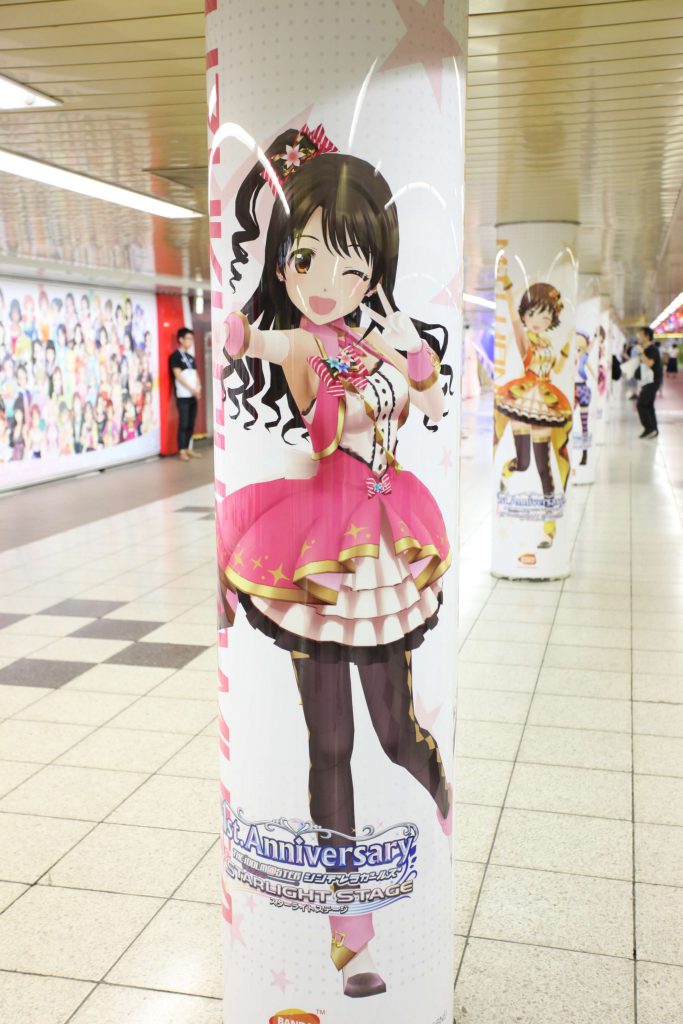 60 Cinderella girls are built with 3D on each pillars and they all look so beautiful. and here is more!
Unfortunately cinderella time will not last forever and it ends on the 18th September. Check and enjoy your precious time with your favorite idol!
For more about THE IDOLM@STER CINDERELLA GIRLS Starlight Stage
http://cinderella.idolmaster.jp/sl-stage/ 
©BNEI/PROJECT CINDERELLA