Tawawa on Monday 月曜日のたわわ is Japanese original illustration work created by Himura Kiseki 比村奇石, and is posted weekly on Twitter every Monday. It is a series of cut-out stories about Japanese female characters in the moments of their everyday. Himura started to create these artworks since 23rd February 2015 to cheer up people who ought to go out for work on Monday morning with this tweet.
月曜朝の社畜諸兄にたわわをお届けします pic.twitter.com/ZDu3fTUIGi

— 比村奇石 (@Strangestone) February 22, 2015
Himura's aims to tell multi story that fascinates males fantasy about female breasts in 2D world, and this time he has tagged with NBC Universal Anime/Music to release several episodes of Tawawa anime on YouTube. It is a surprising issue that NBC Universal actually has committed to create Japanese Moe animation work.
However, the video has been deleted as it seemed that YouTube judged that the video is violated against the legal terms, but after only 4 days it's back on track temporarily.
Tawawa on Monday featuing アイちゃん by Sayaka Harada 原田彩楓 who performed Miu Mifune 三船美優 on Idolmaster Cinderella Girls.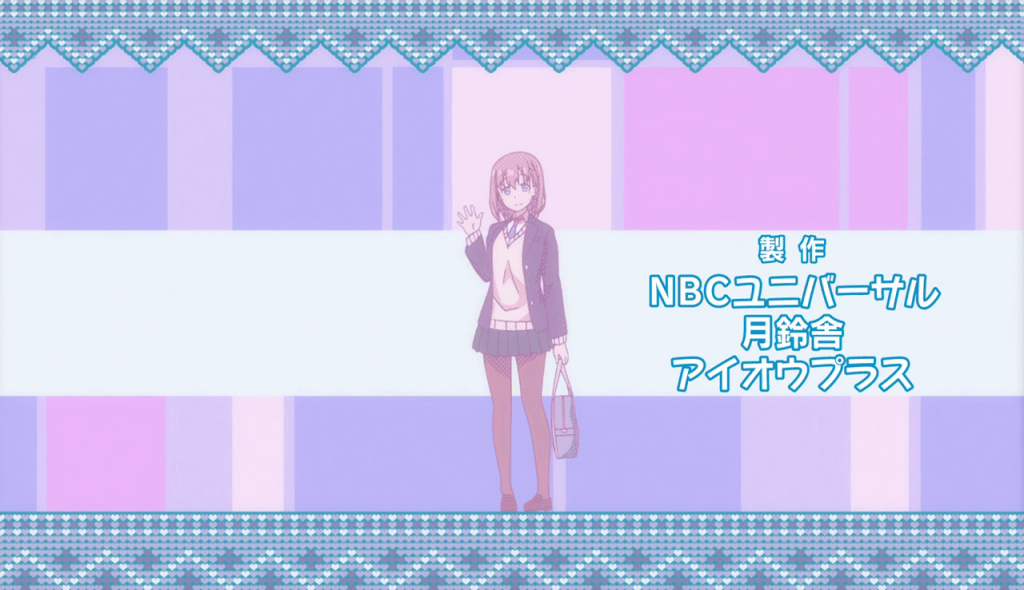 After all that trouble the 2nd episode is supposed to be coming up soon… Well let's wait and see on next Monday…
[Updated/ 17th] The 2nd clip is safely uploaded on Nico Nico Douga which you need to watch them after you log in.
Here! ch.nicovideo.jp/PBM
ニコニコチャンネルからの配信ということでログインが必要となりますが、何卒御理解の程を宜しくお願い致します。またスマホ・PC共にブラウザでの視聴を推奨させて頂きます。 視聴環境の整備に関して御尽力頂きました皆様には、心よりお礼申し上げます

— 比村奇石 (@Strangestone) October 16, 2016
Well, still you can watch all of the videos for free on every Monday to cheer yourself up before you go to work!
比村奇石/PBM