Bushiroad Inc. has exhibited the rhythm and adventure game "BanG Dream! Girls Band Party!(short name Galpa)" in Anime Japan 2017 held at Tokyo Big Sight from 25th to 26th March 2017. Galpa is the iOS and Google Play App published with 560,000 pre-registrants on March 16, 2017 and successfully exceeded 1 million users after 6 days from the release date.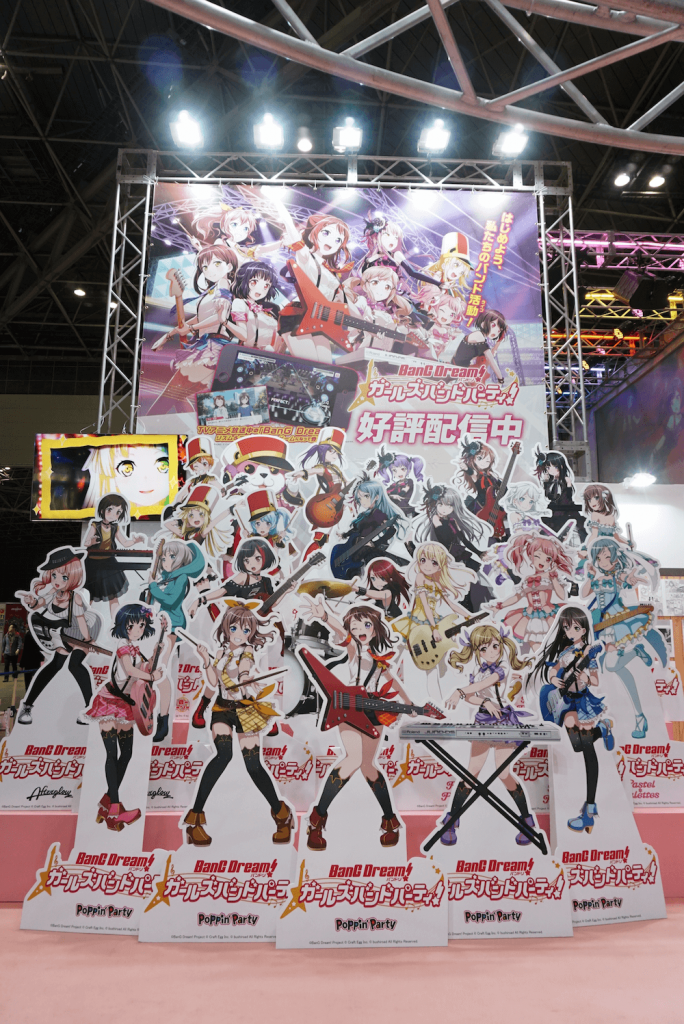 Here we report on the casts appearance event "BanG Dream! Girls Band Party! Talk Stage" performed on the stage.
March 25th 11: 00~
Roselia
相羽あいな/湊友希那役、工藤晴香/氷川紗夜役、櫻川めぐ/宇田川あこ役、明坂聡美/白金燐子役
Speech by Aina Aiba, Haruka Kudo, Megu Sakuragawa and Satomi Akasaka.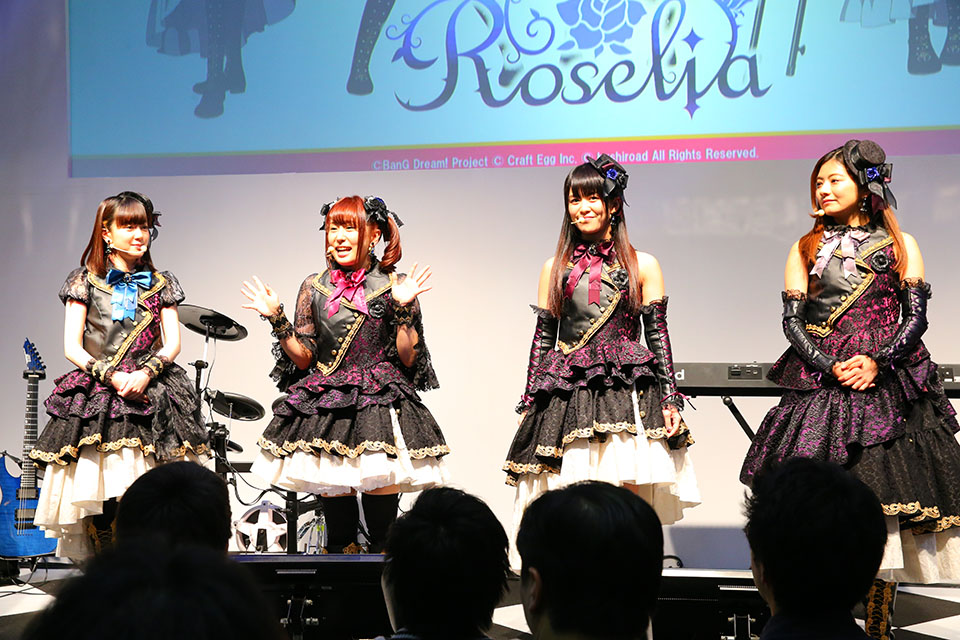 On the 1st day the casts of Roselia appeared on the stage. Roselia is Yukina Minato centered band dressed in the black costume.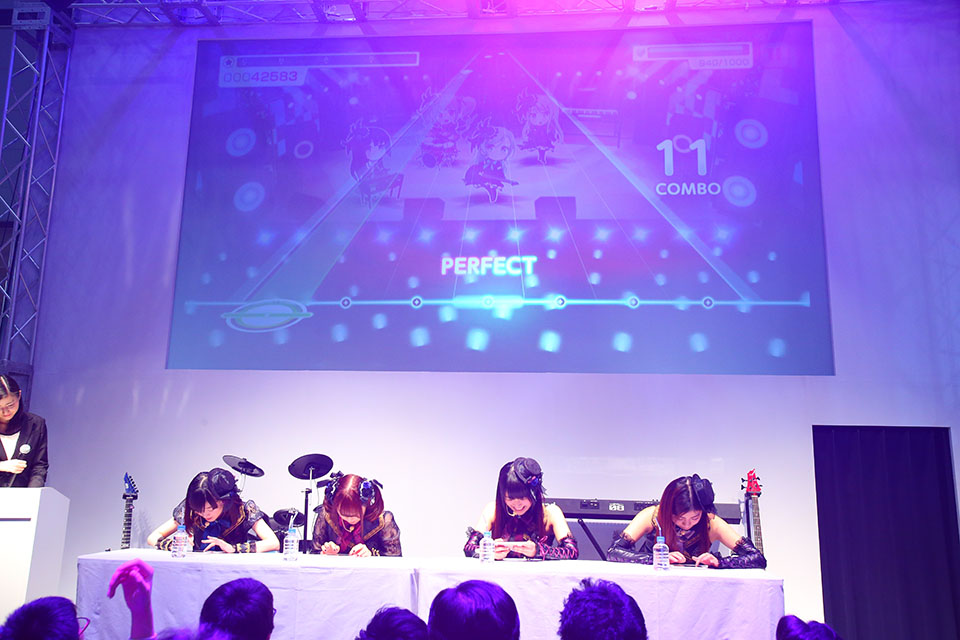 They demonstrated the cooperative play and there was a lot of laughter.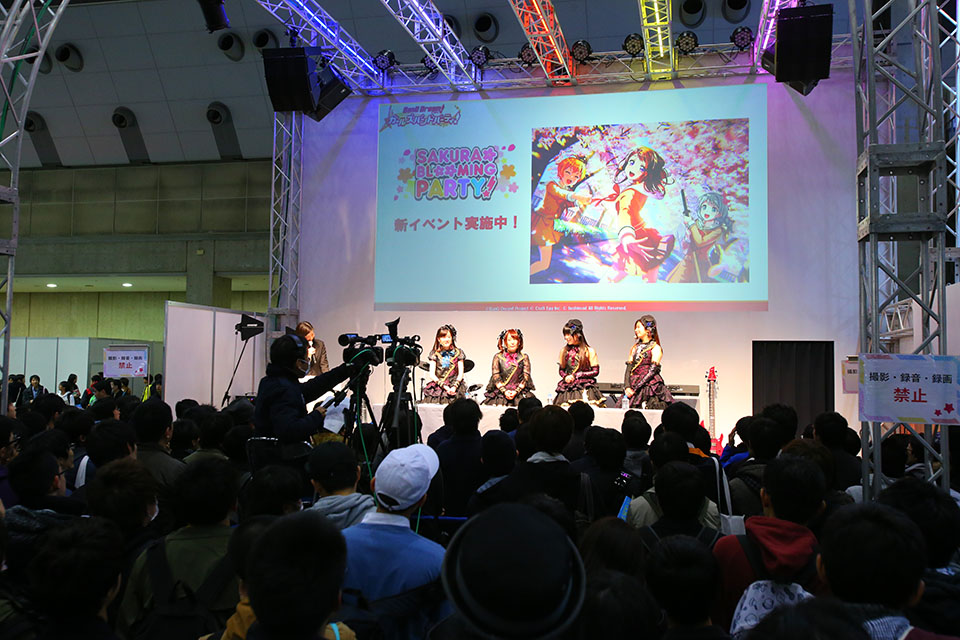 Lastly, they announced the release date of the first single CD "BLACK SHOUT" on April 19th.
---
March 25th 15: 00~
三澤紗千香/青葉モカ役、前島亜美/丸山彩役、伊藤美来/弦巻こころ役
Speech by Sachika Misawa, Ami Maejima and Miki Itou.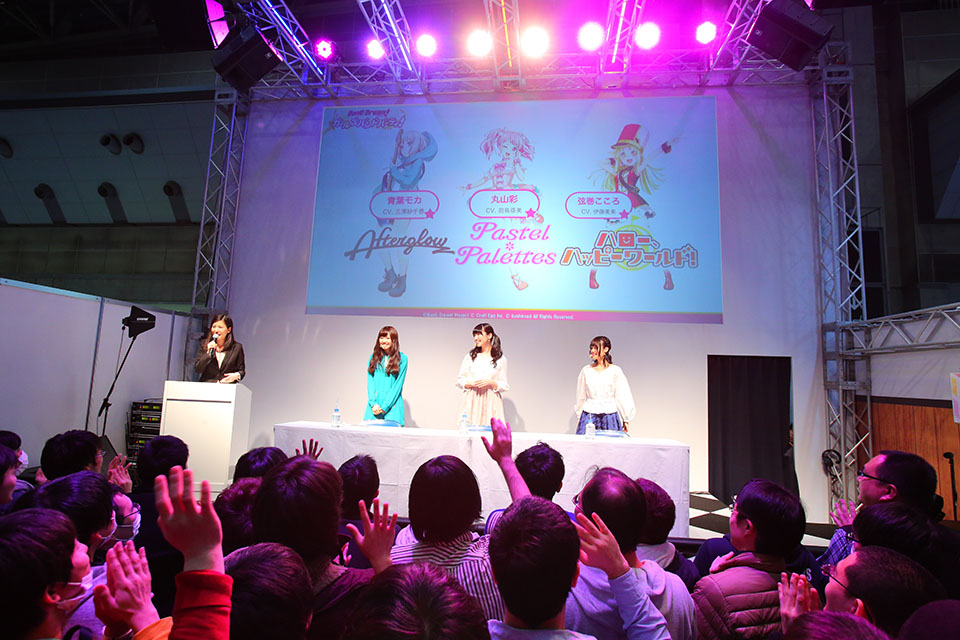 Each casts represent the key idols for each bands which are Afterglow, Pastel Palettes and Hello Happy World.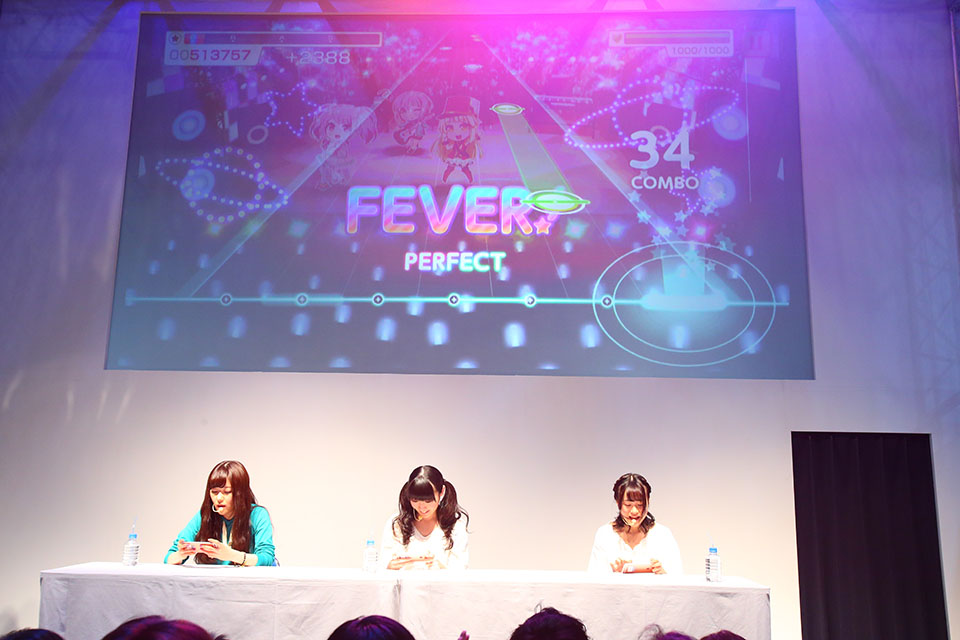 They also demonstrated the cooperative play.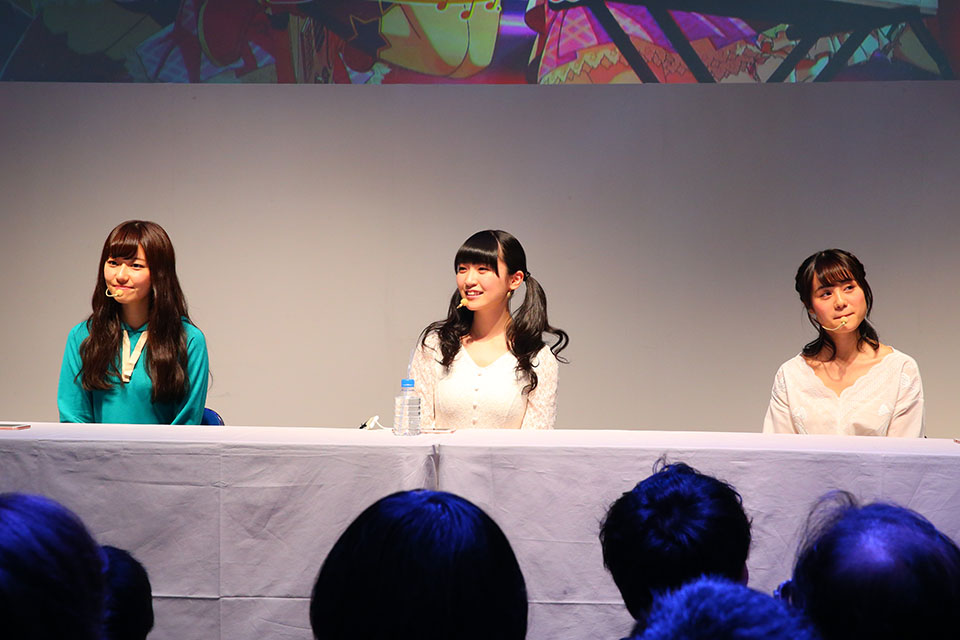 Audience was delighted whatever the casts make comments.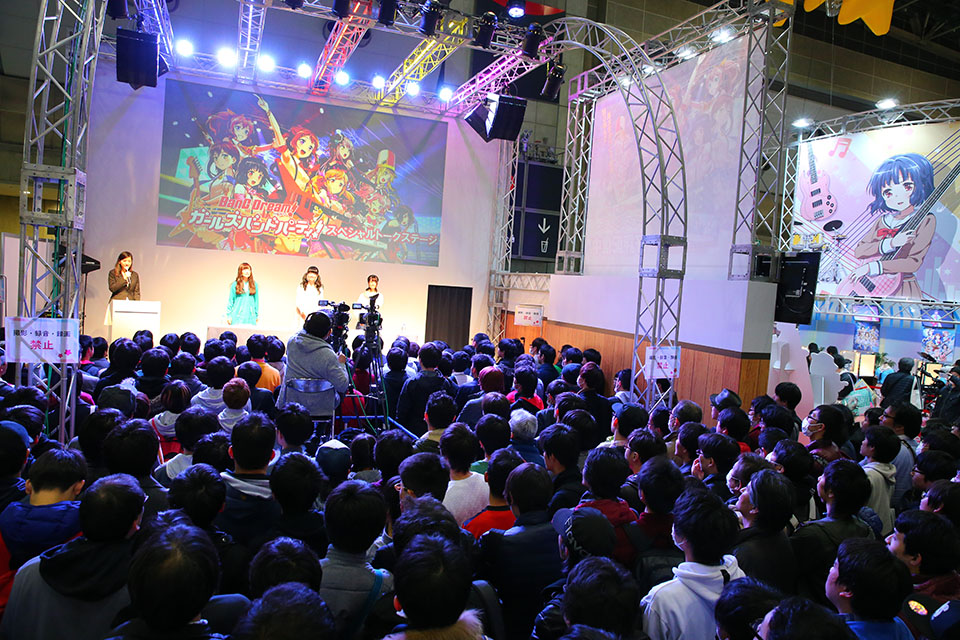 Both events on the 1st day were packed with audience and the talk event was successful.
---
March 26th 11: 00~ & 15:00~
Poppin'Party
愛美 /戸山香澄役、大塚紗英/花園たえ役、西本りみ/牛込りみ役、大橋彩香/山吹沙綾役、伊藤彩沙/市ヶ谷有咲役
Speech by Aimi, Sae Otsuka, Rimi Nishimoto, Ayaka Ohashi and Ayasa Ito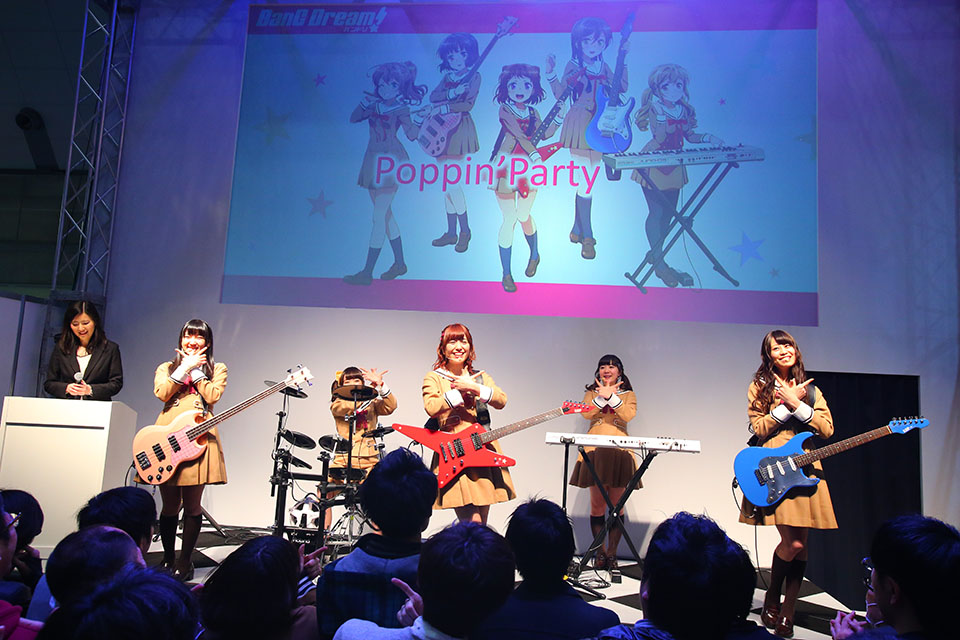 On the 2nd day, the main casts from BanG Dream! Poppin'Party appeared, and the audience gave a great cheer. Each members demonstrated their instruments as they act like the characters.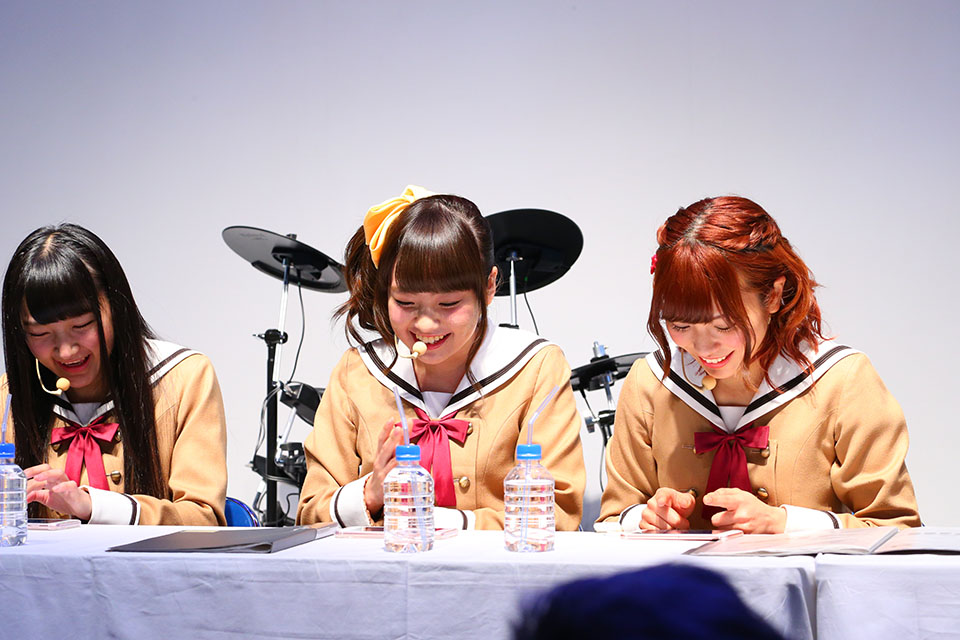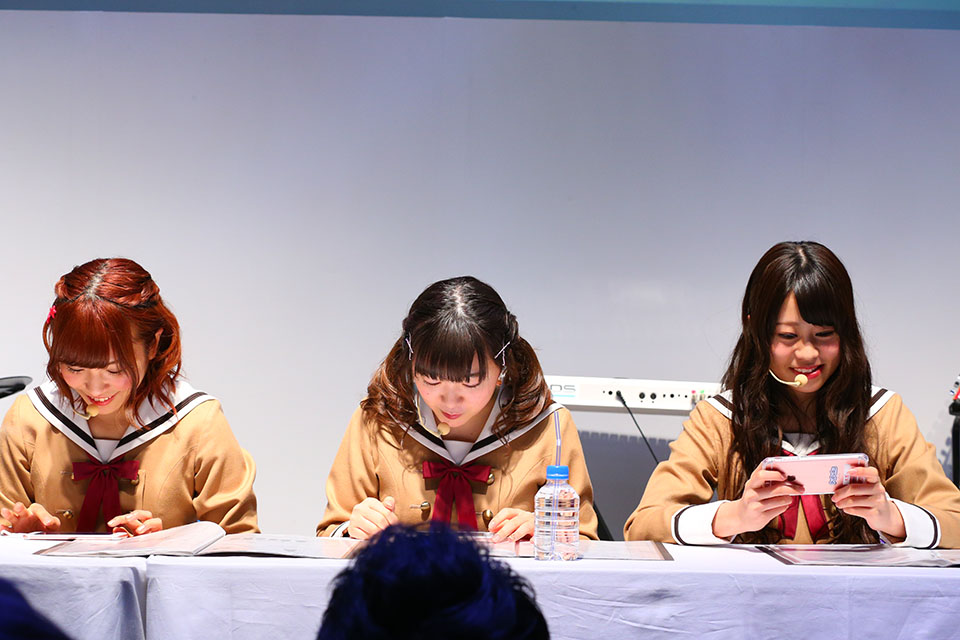 They played and completed a song with superb cooperative play.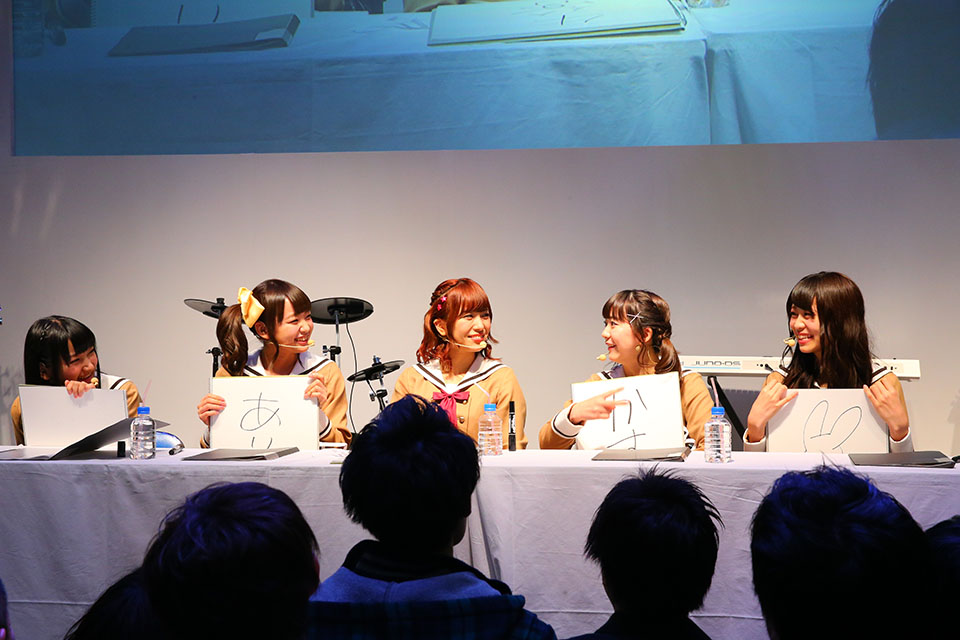 The talk event progressed gently, and both casts and audience had a fun time. They announced that the new single CD will be released on May 10th and 4th live will be held at Nippon Budokan August 21st.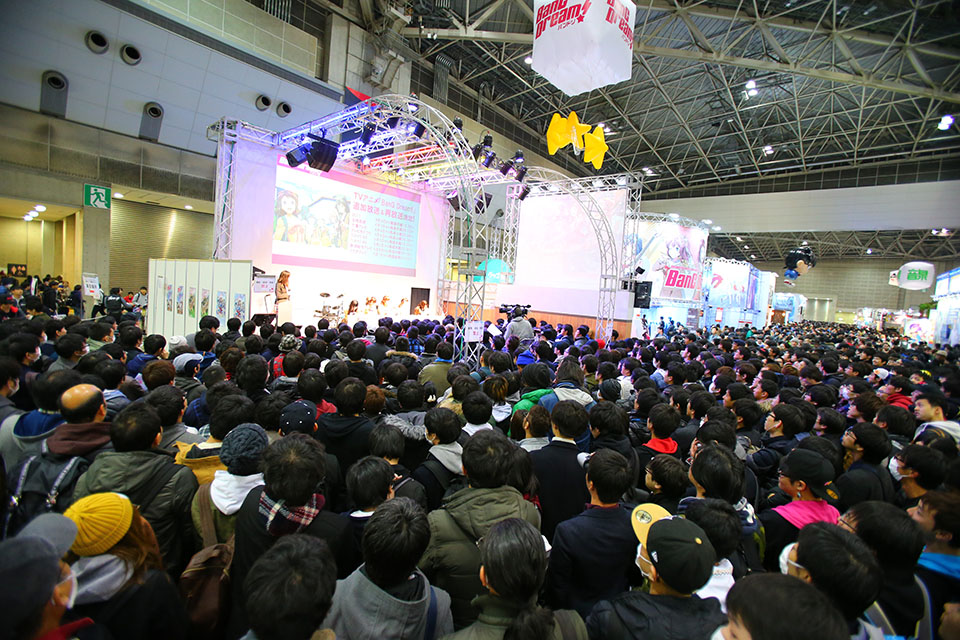 BanG Dream! Special talk stage was incredible as you can see the numbers of audience, and the promotion for Anime Japan 2017 was successful.
---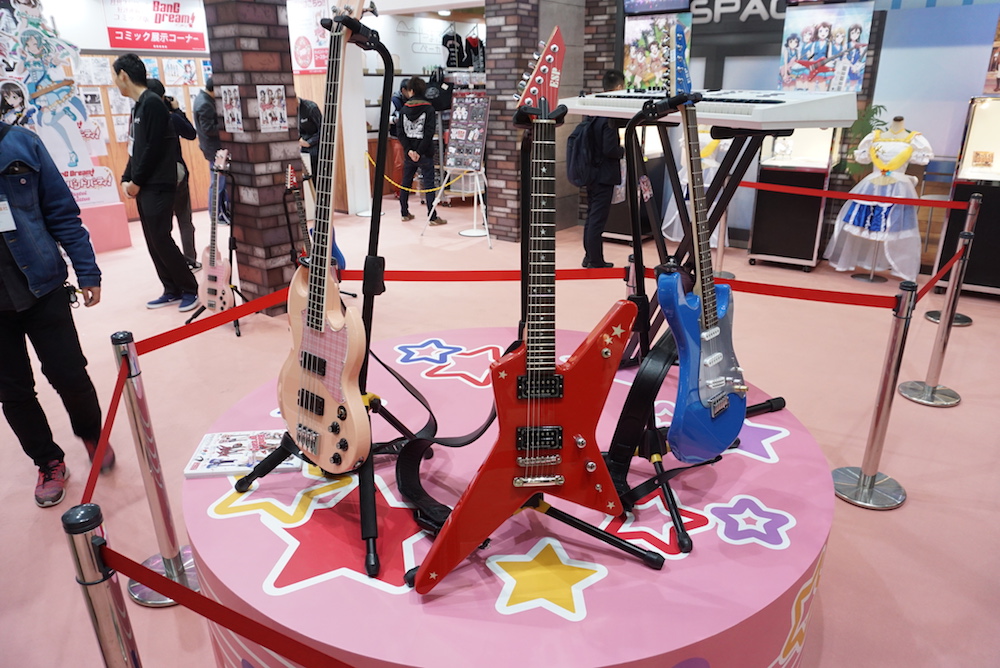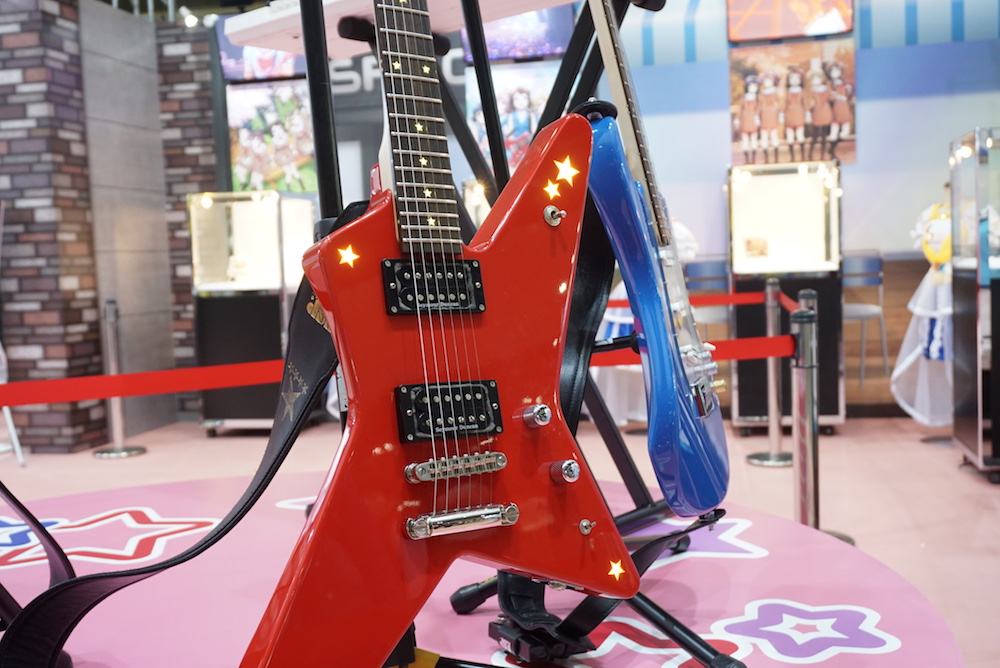 At the exhibition booth, there are ESP collaborated guitars and bass with BanG Dream! and the stars on RANDOM STAR shine really.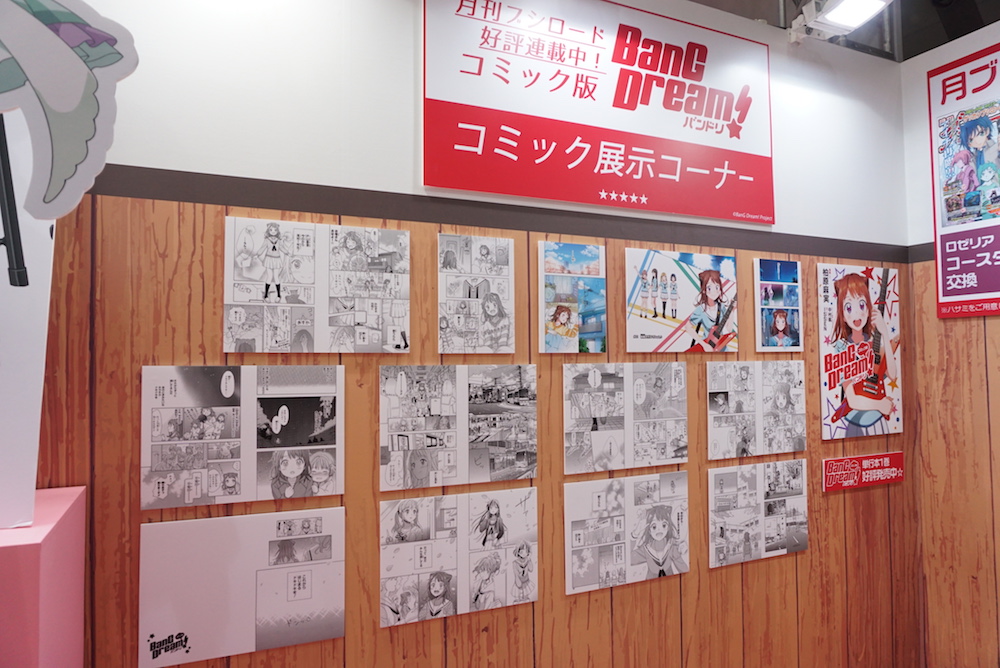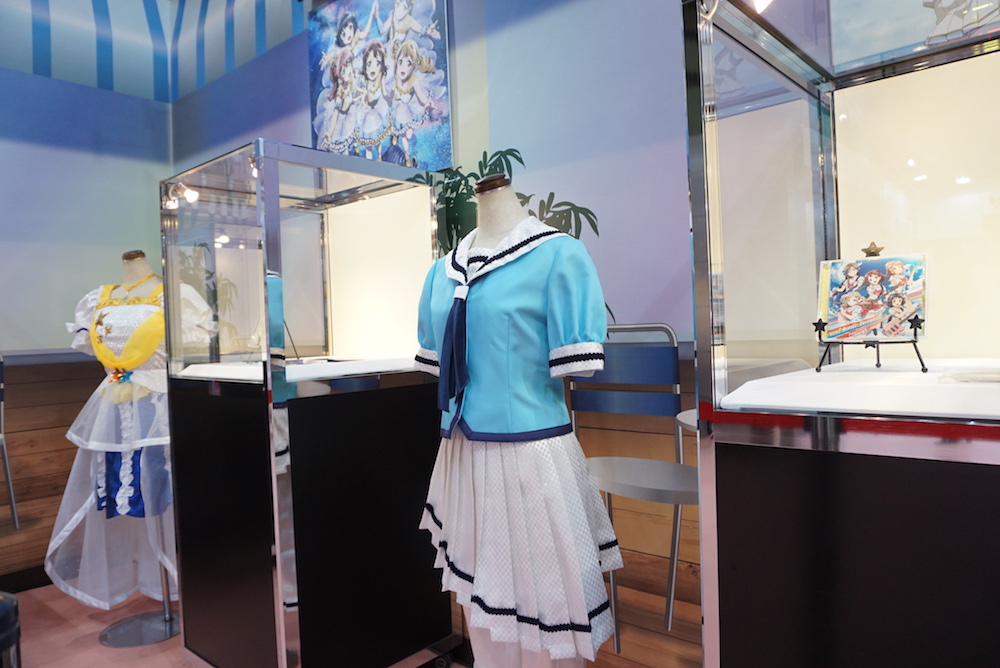 There are also comics, costumes and CD packages are exhibited with artworks.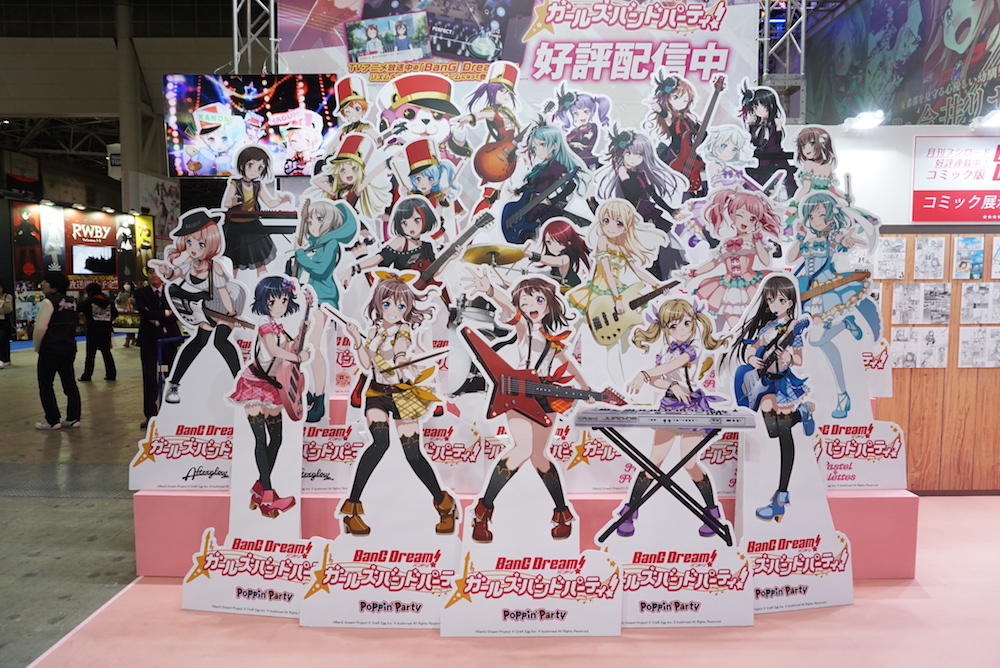 The game "BanG Dream! Girls Band Party!" has been launched only recently and it must be worth for downloading on your smartphone. You would love it if you have already played other idol games!
---
What is BanG Dream! ?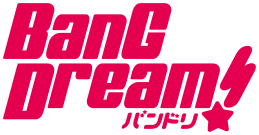 BanG Dream! is a media mix project featuring animation music videos, comics, song releases, and many more. What's more, the voice cast for the characters of BanG Dream! will also hold real live performances as the Girls Band, "Poppin'Party". http://bang-dream.com/english/
©BanG Dream! Project ©Craft Egg Inc. ©bushiroad All Rights Reserved.