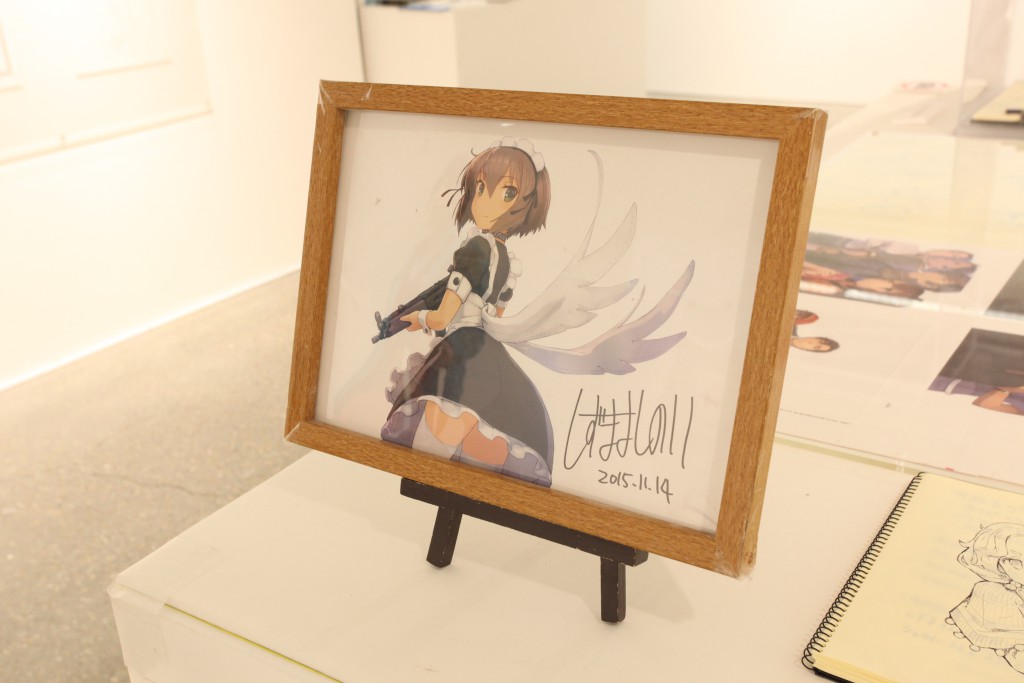 Here is the second part of "Yoshinori Shizuma Illustration works of Marginal Operation" at pixiv Zingaro and Shizuma has demonstrated and drawn one of the main characters Jibril in maid costume.
It was an intercative talk event with the auther of Marginal Operation Yuuri Shibamura and the editor Moegi Hirabayashi, and Sizuma started drawing while they talk about the work.
He started from the rough sketch and traced the lines and painted over the figure very precisely. All the audiences could see how he draw from the scratch, and he looked very relaxed as it is an natural thing to do.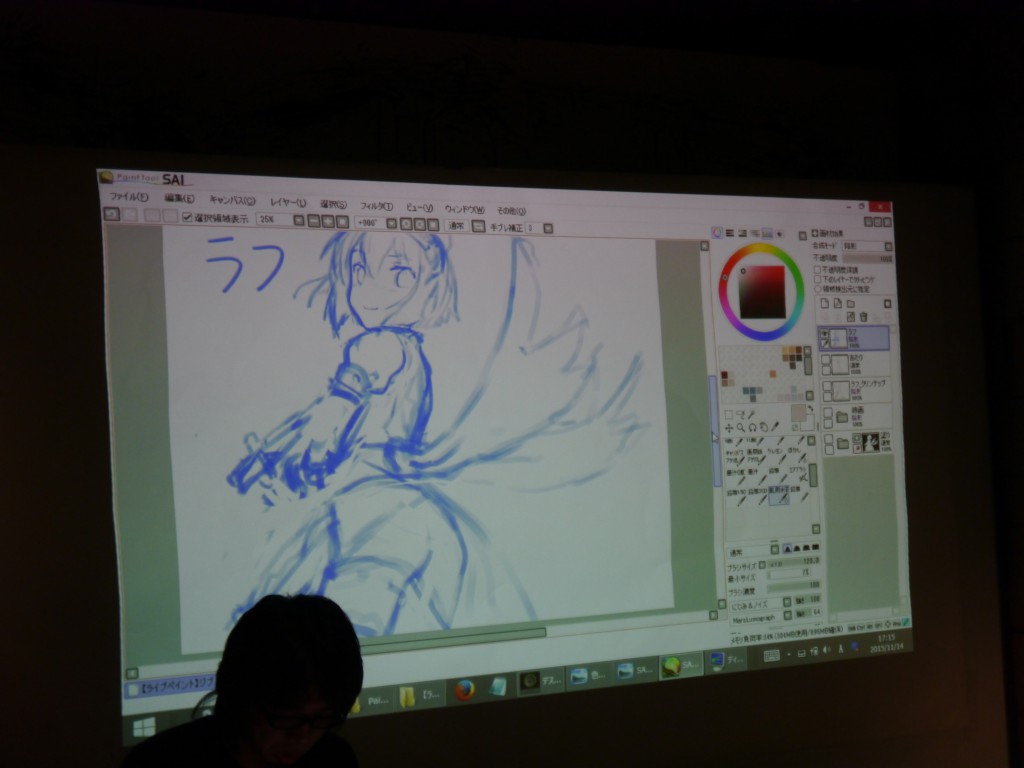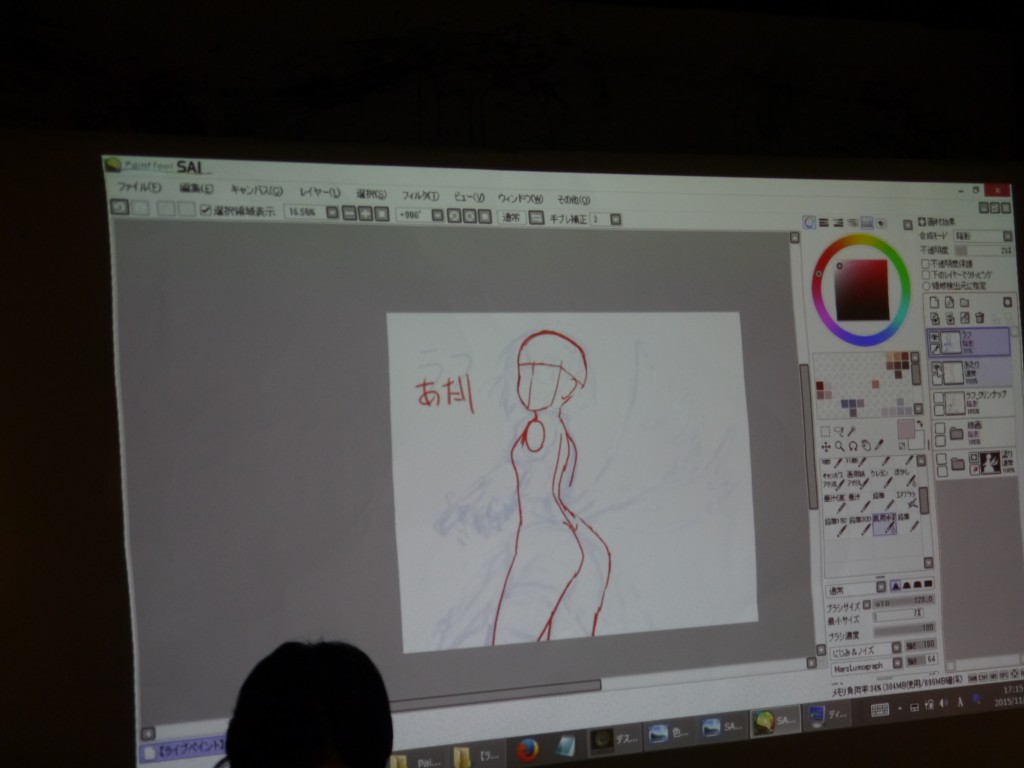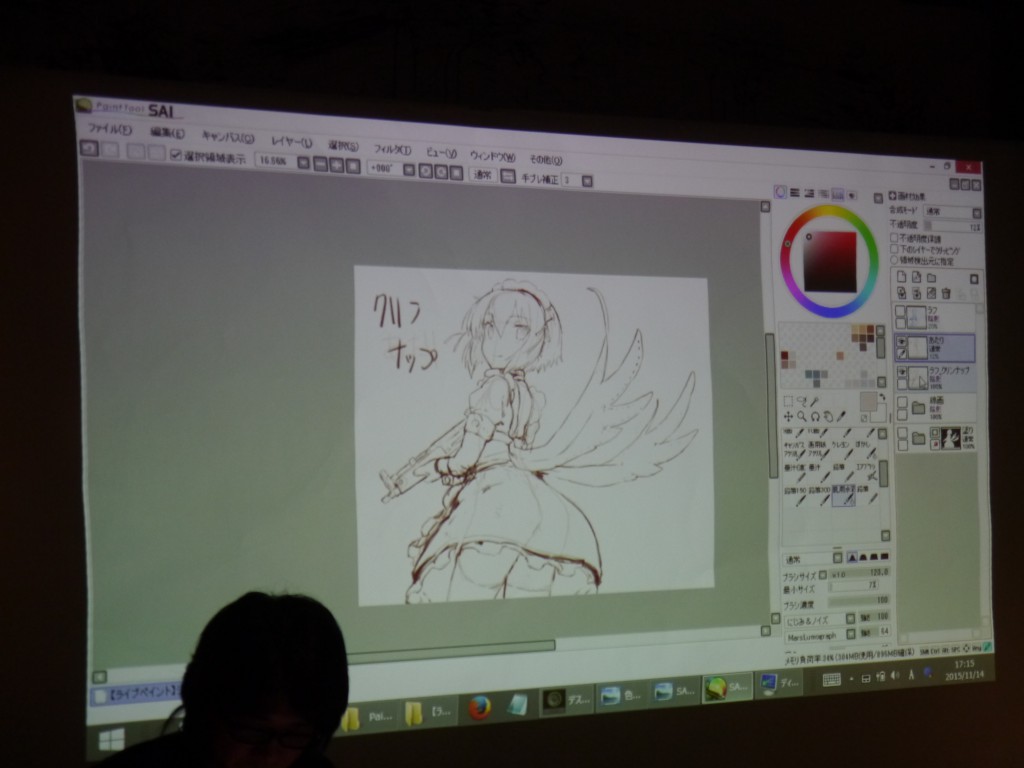 He used SAI, the popular digital painting software, and traced lines on the rough sketch, and cleaned up the canvas.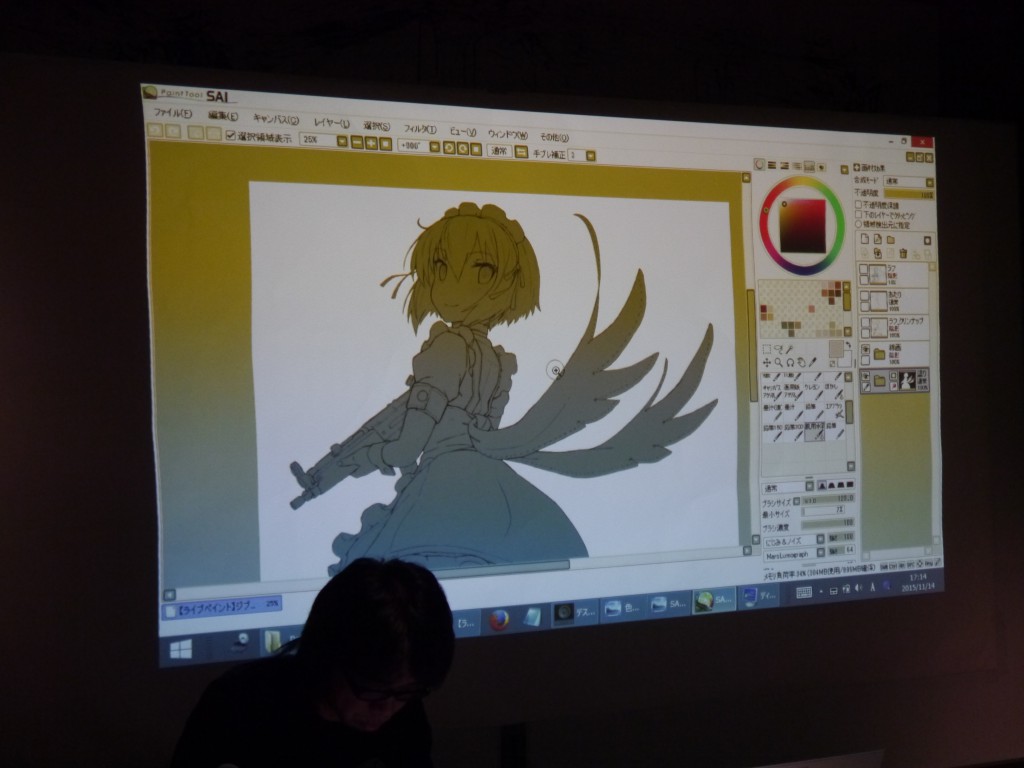 He started painting after set the gray layer on the figure.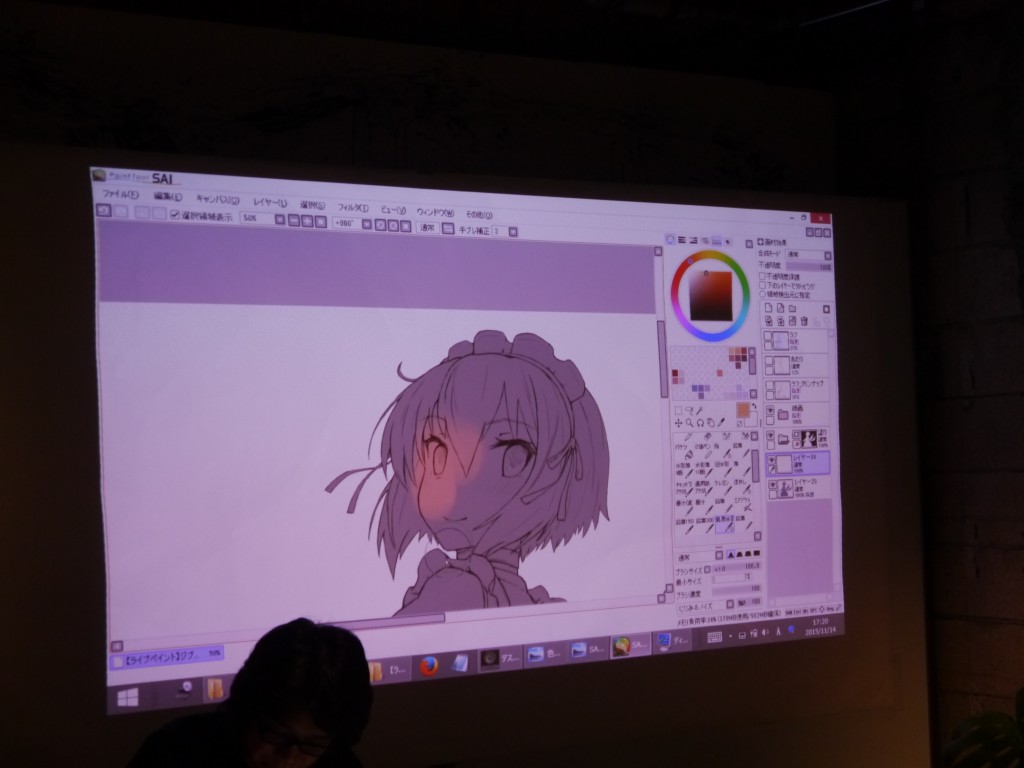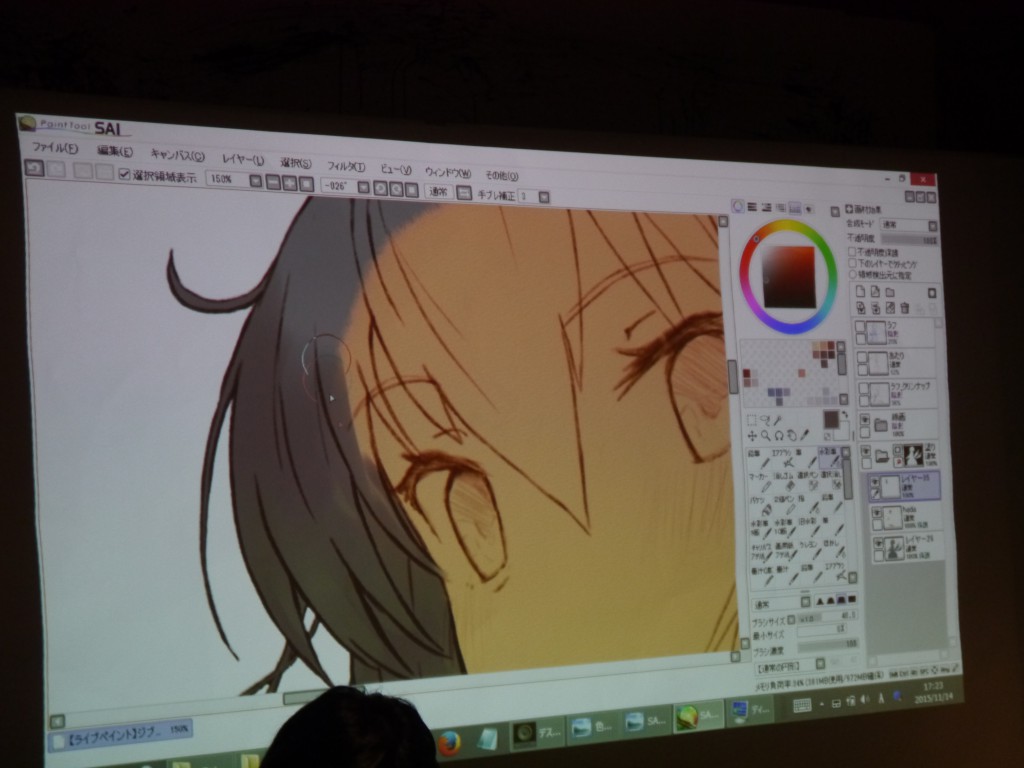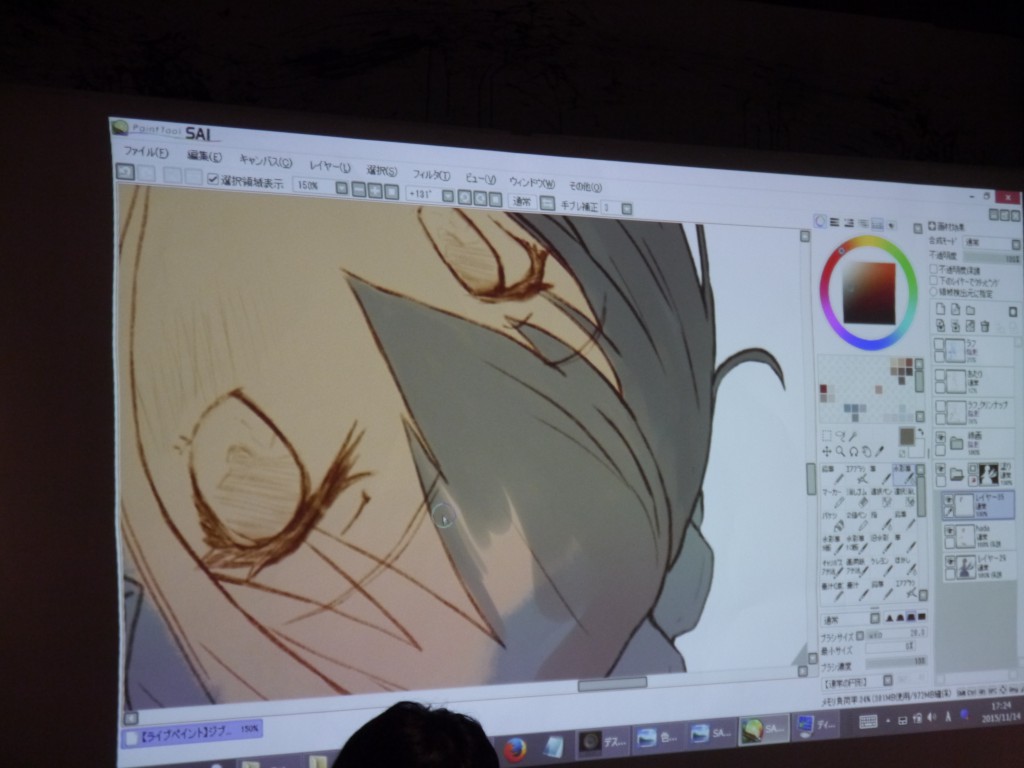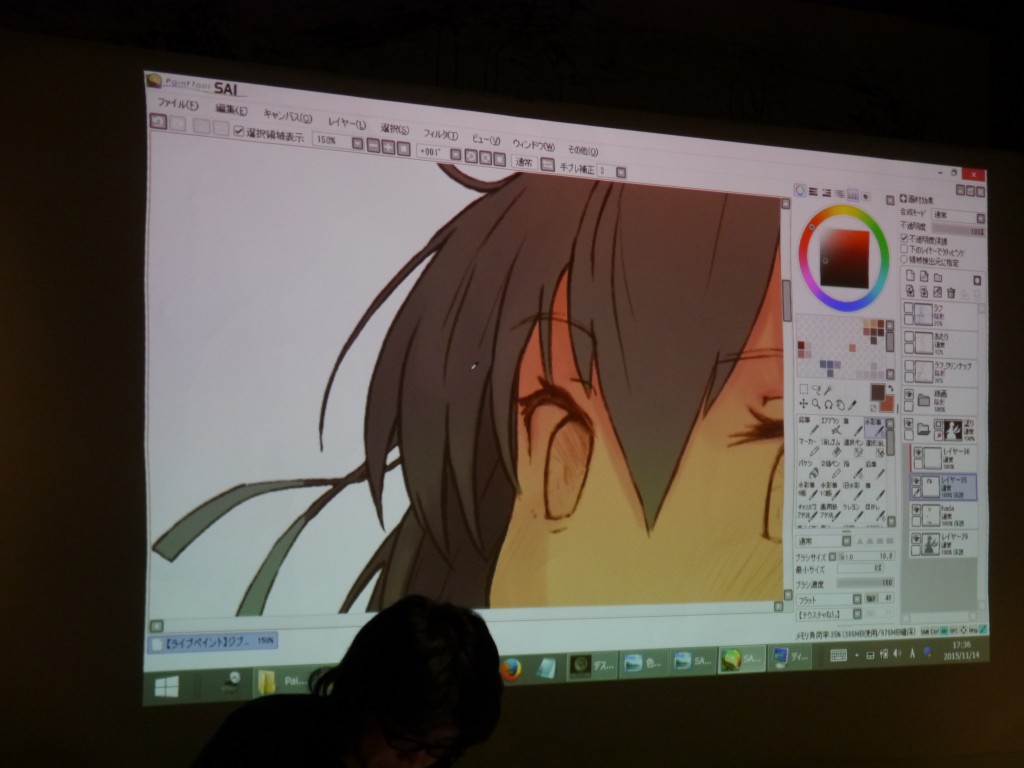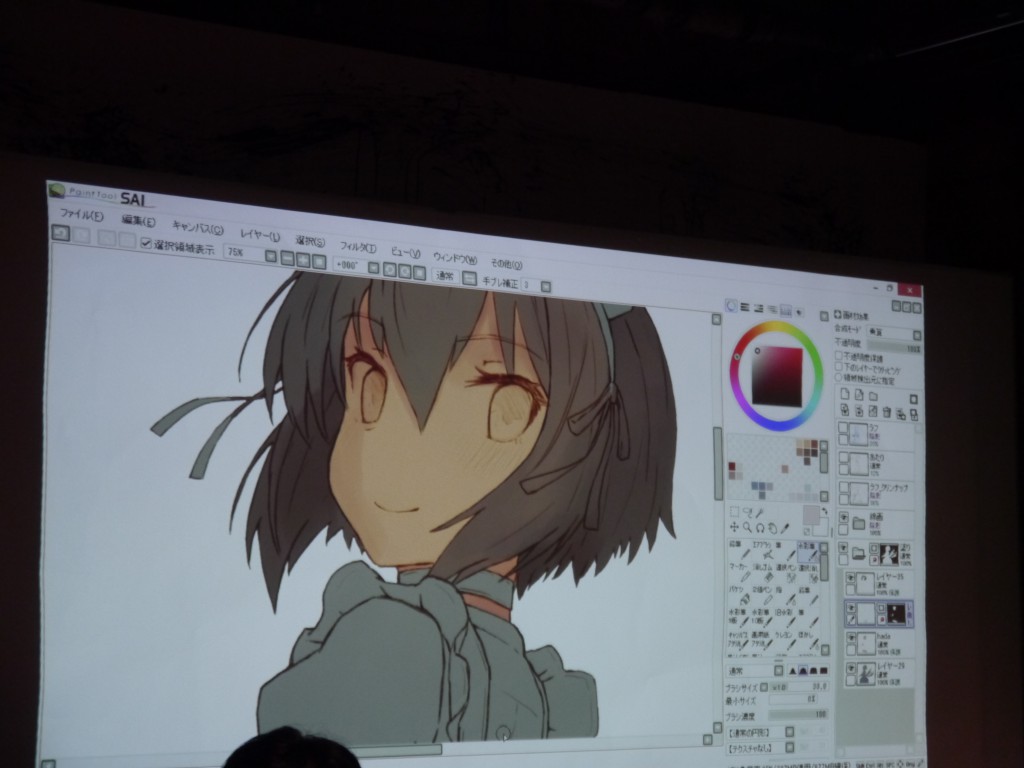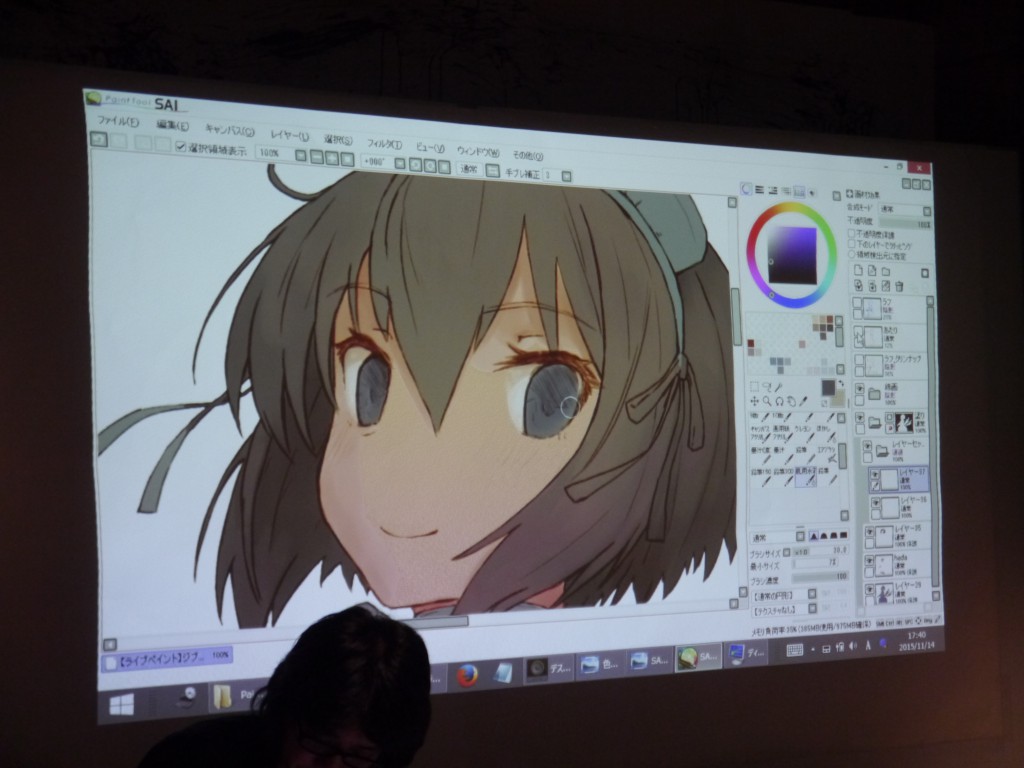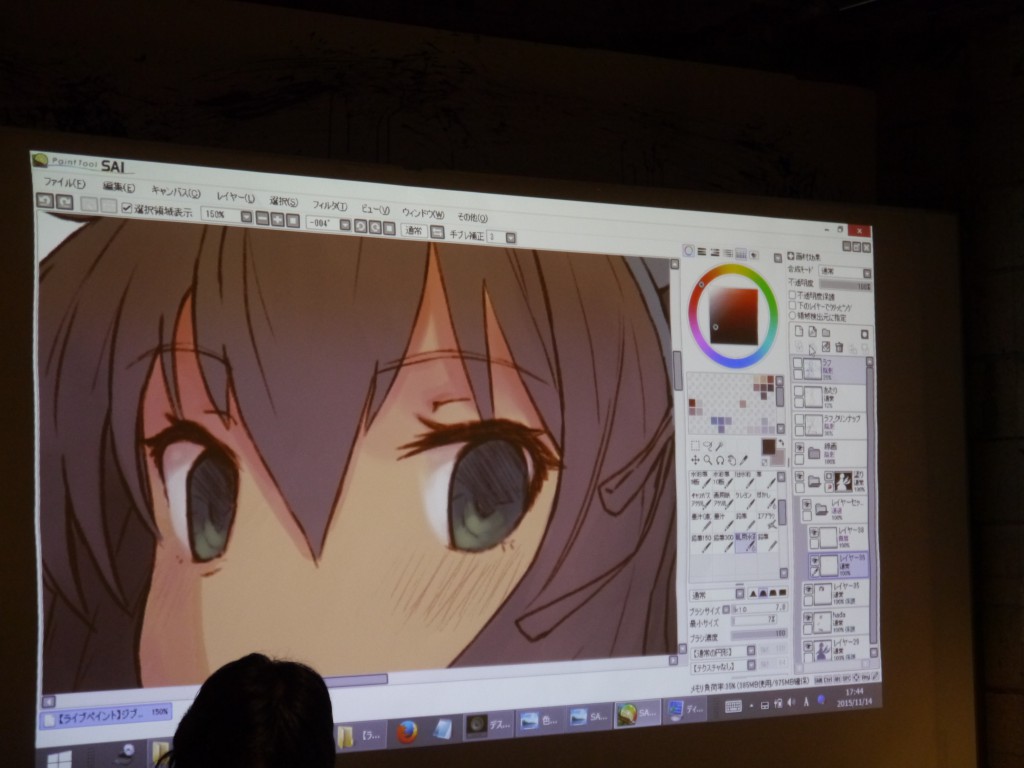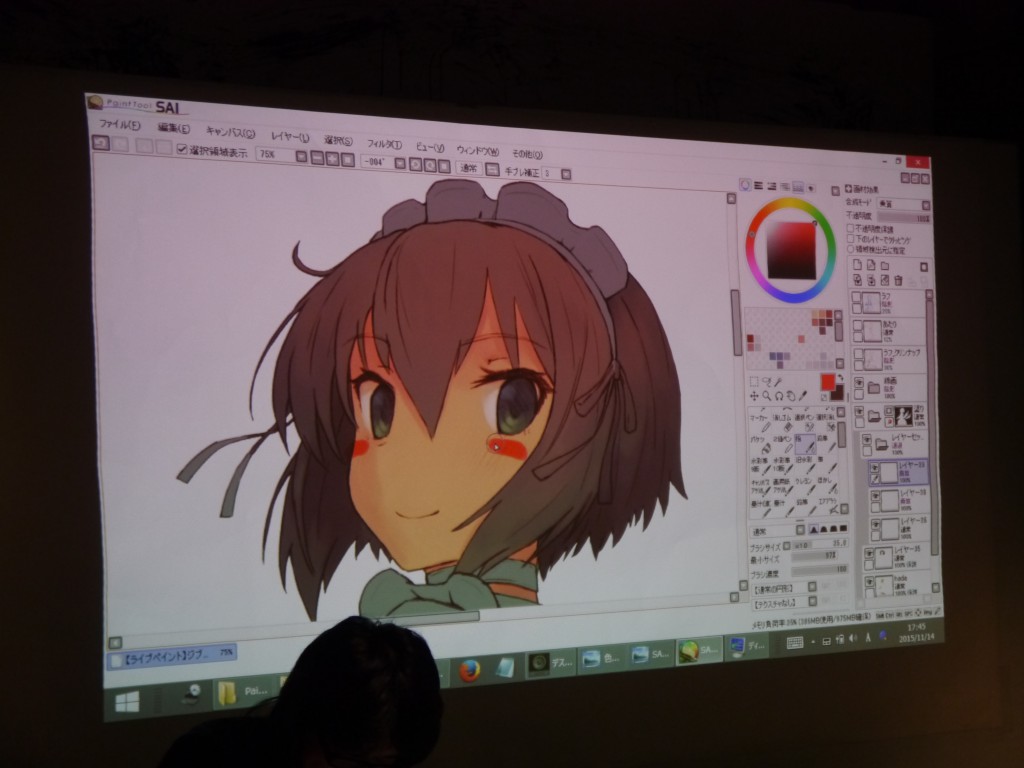 At this stage, Jibril lookes already so cute.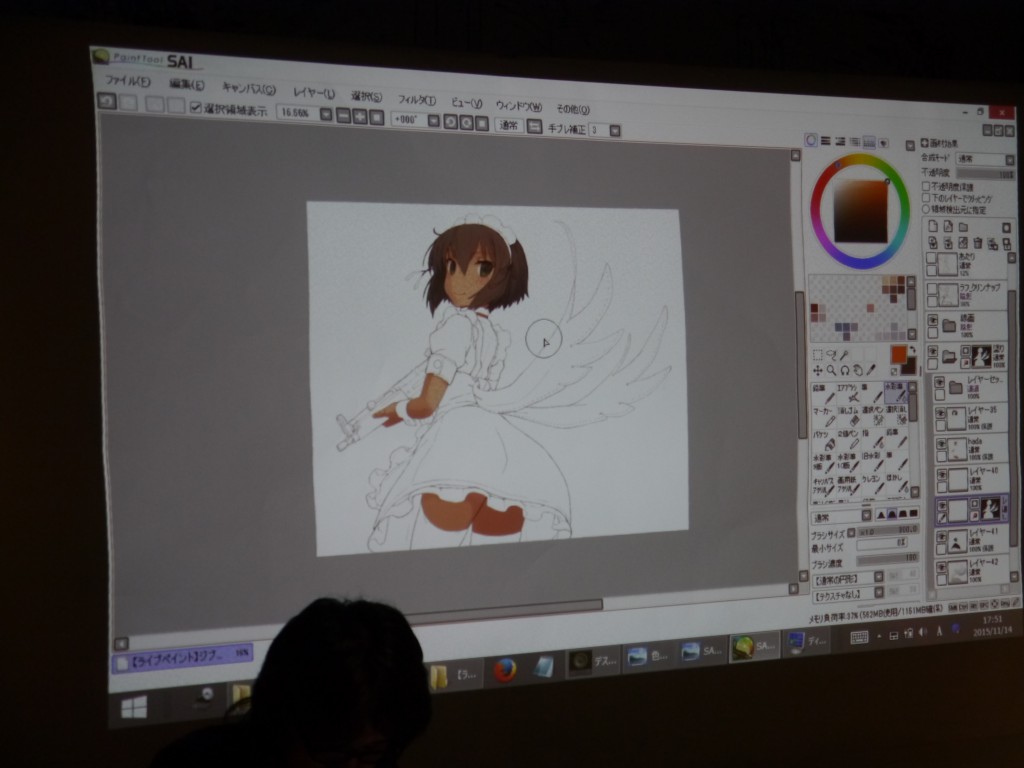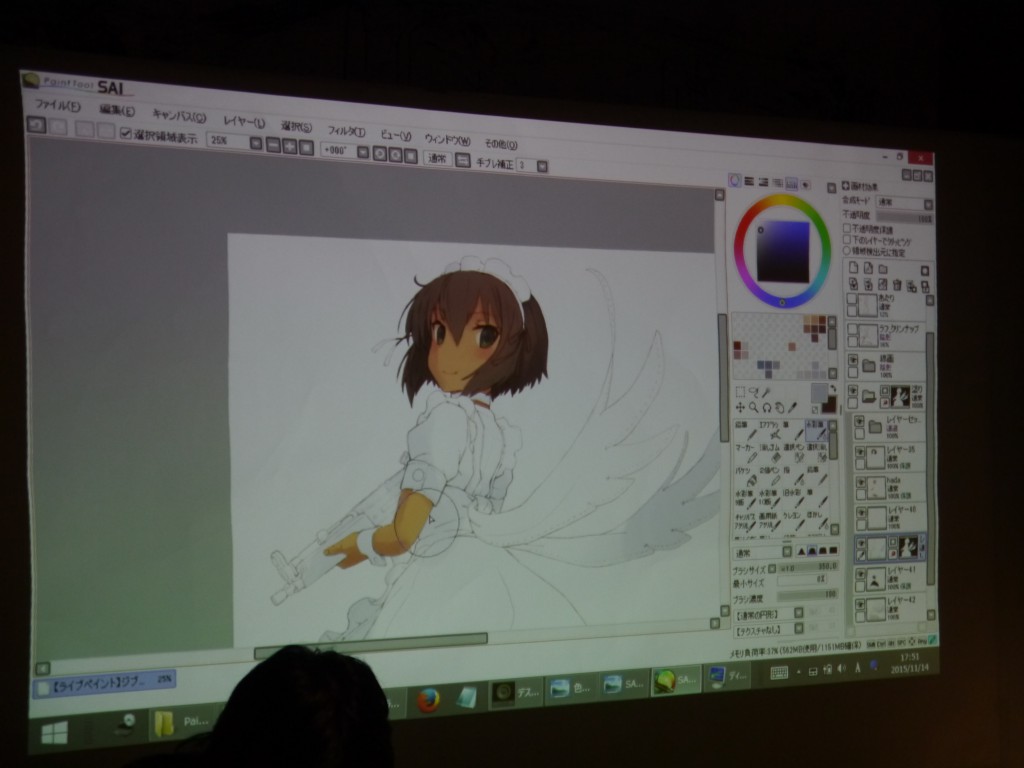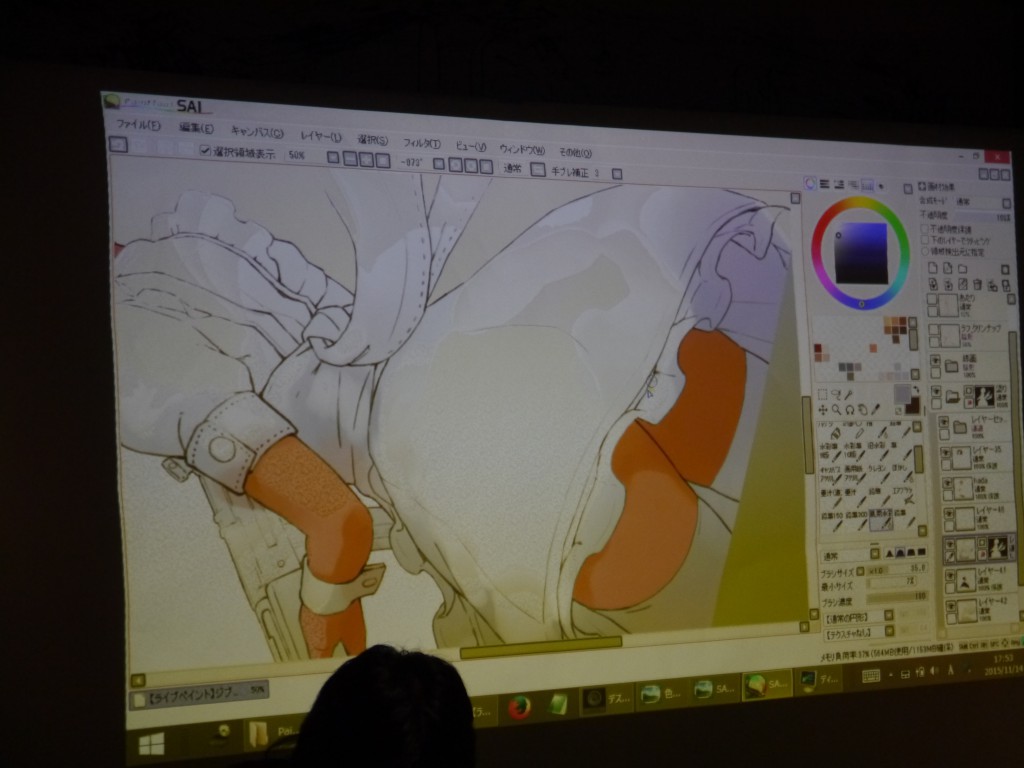 Jibril in white dress.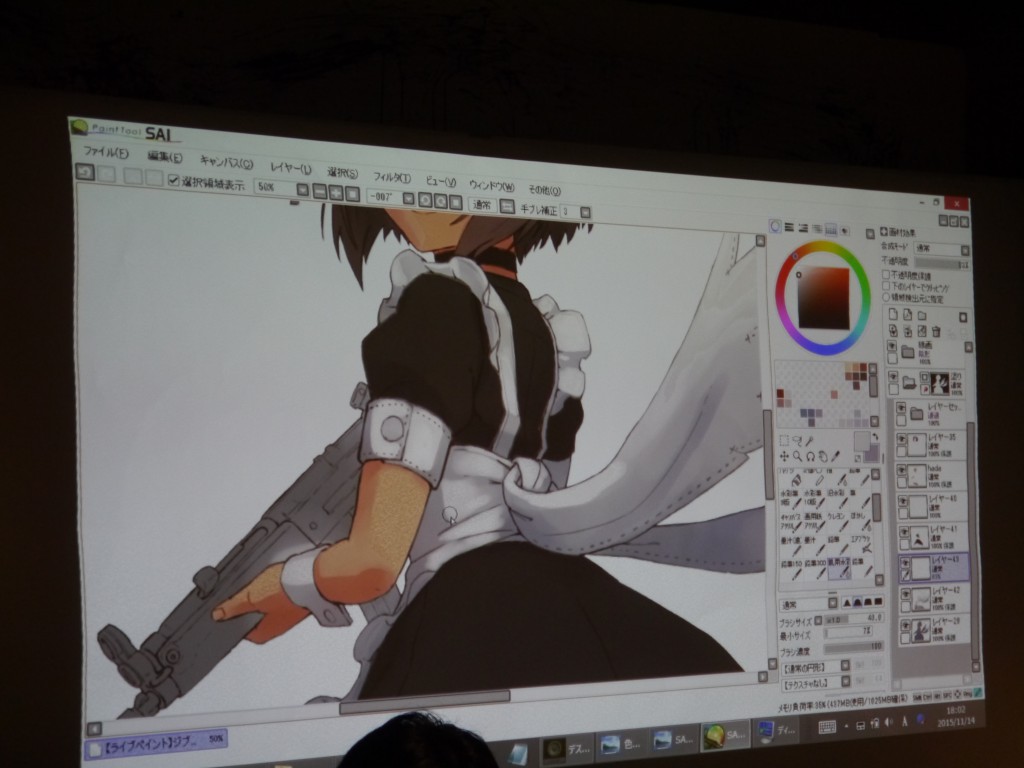 Painting over the maid costume.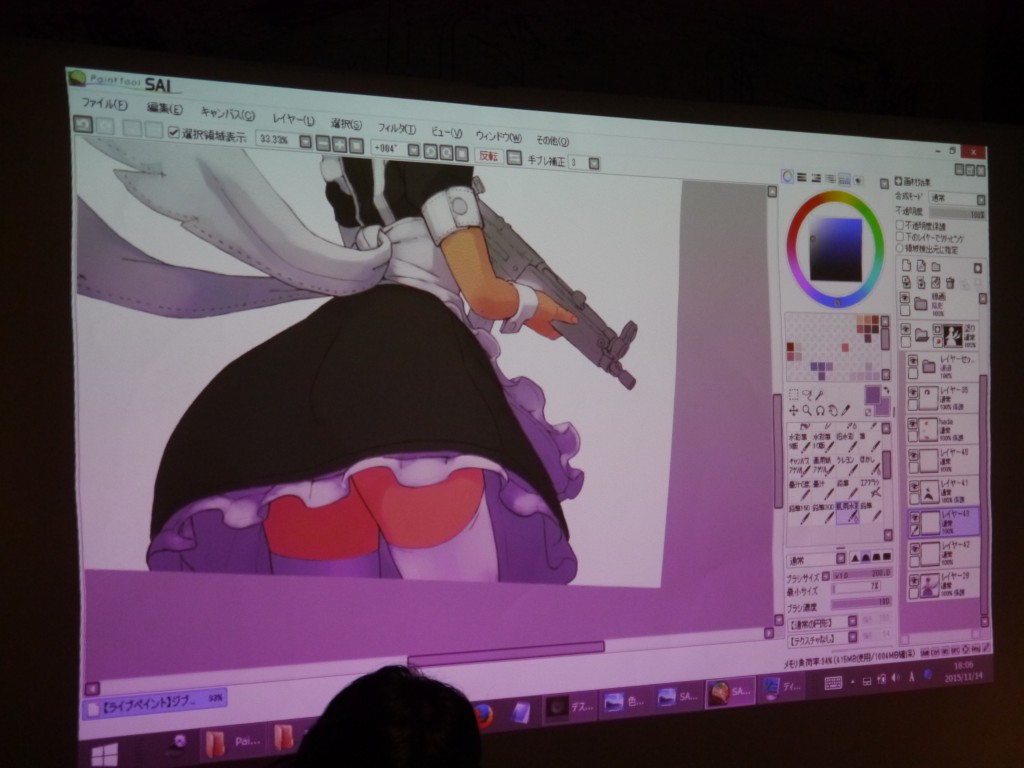 Ruffles under the skirt.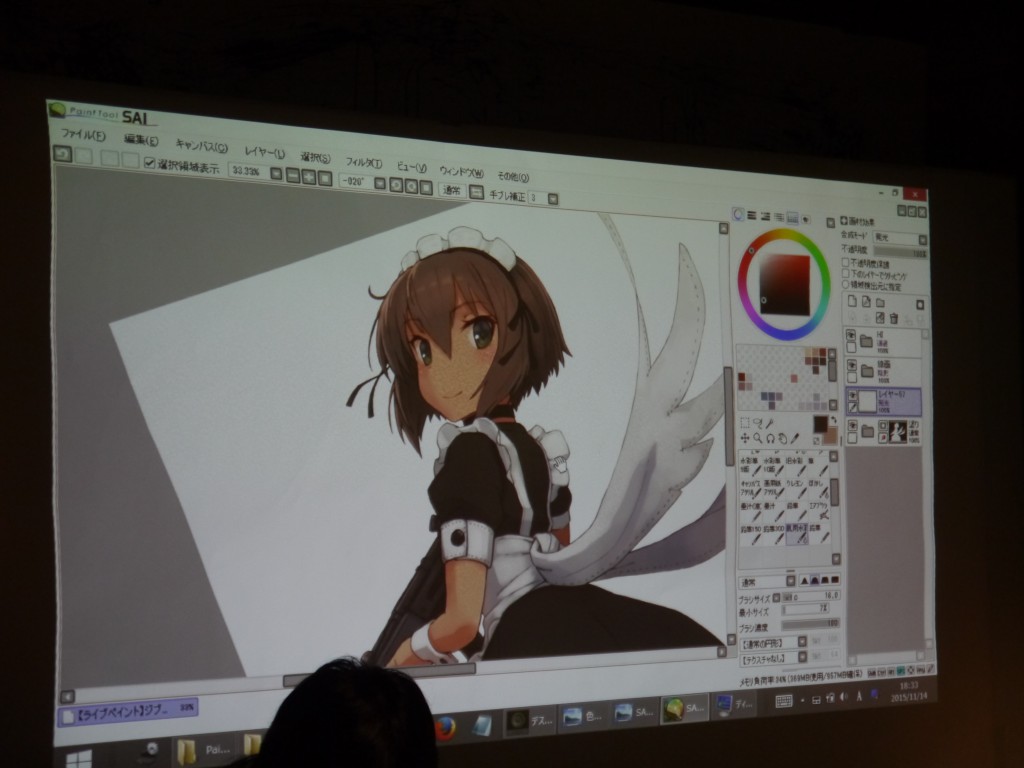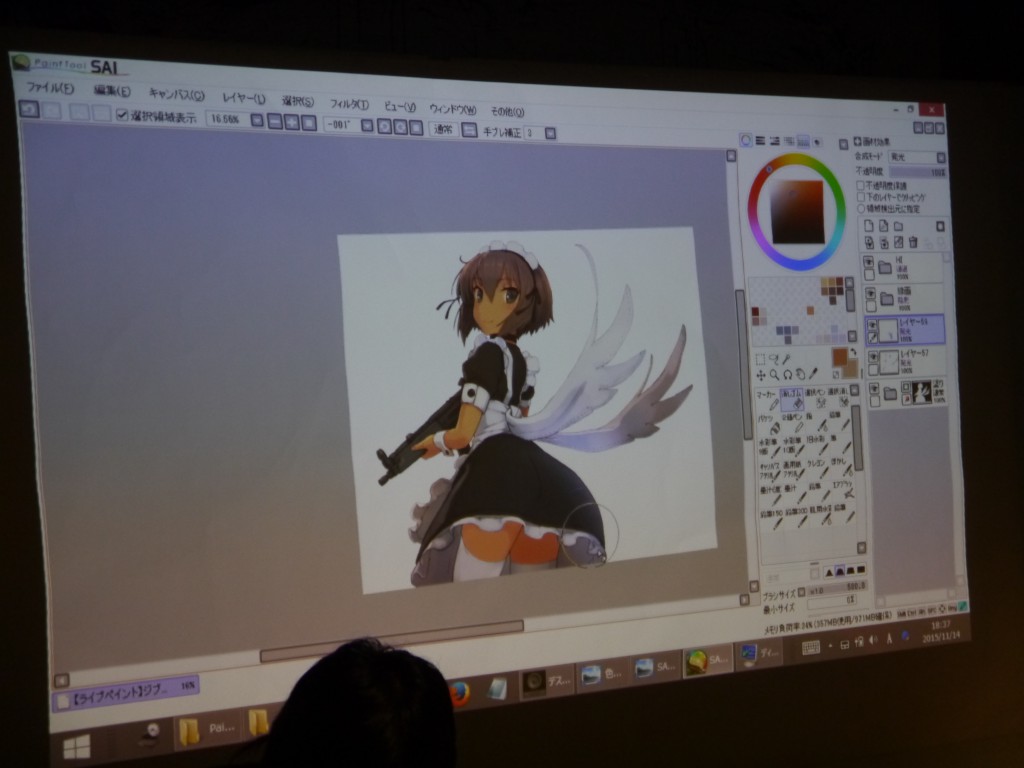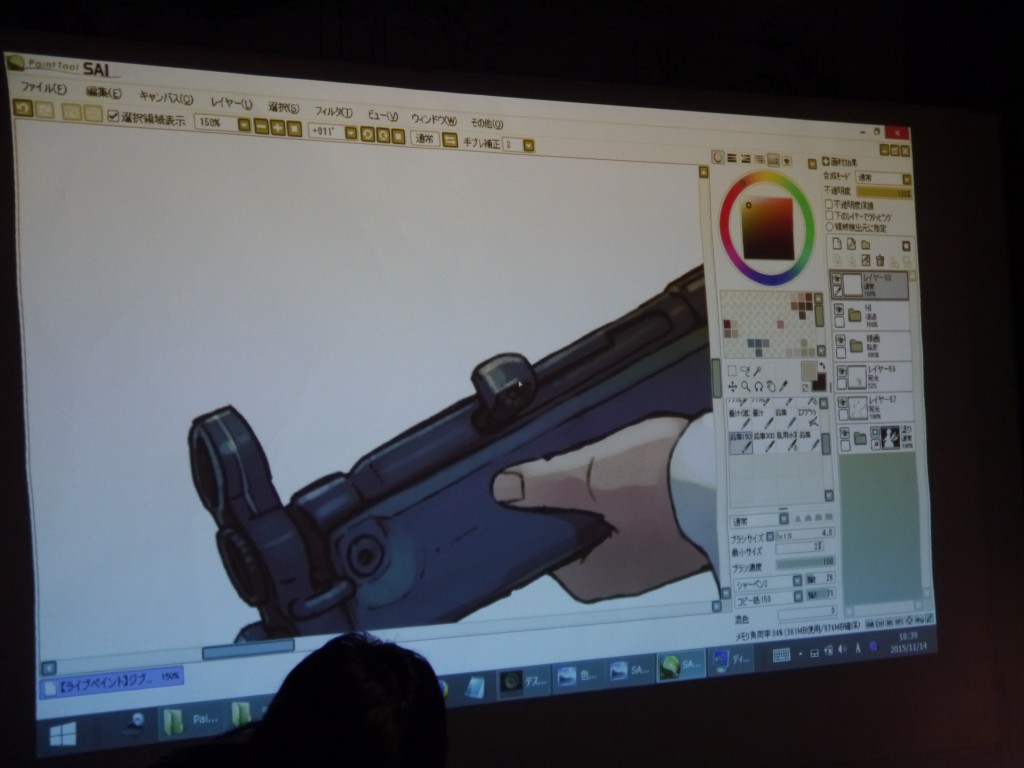 At last, it took only 1.5 hours to go through all this process. When the event is finished he printed and given the finished illustration with his autograph on it as special souvenir for everyone.
As according to what Yuuri Shibamura said about the reason he likes Shizuma's drawing, is that Shizuma can draw female characters, people in general and weapons. The full interview will be issued on the Tokyo Pop Guide No.2.
"Yoshinori Shizuma Illustration works of Marginal Operation" is already finished but there are more exhibition coming up at pixiv Zingaro. Don't miss it.