Tokyo Pop Guide has appeared on "The Daily NNA Singapore & ASEAN Edition No. 05119" saying that Anime centric travel guide has been introduced at AFA.
Toyo Institute of Art and Design(Shinjuku Tokyo) has participated at AFA, as the vocational institute for Manga, Anime and Game creators, and they have brought their publication "Tokyo Pop Guide" for the 70th anniversary.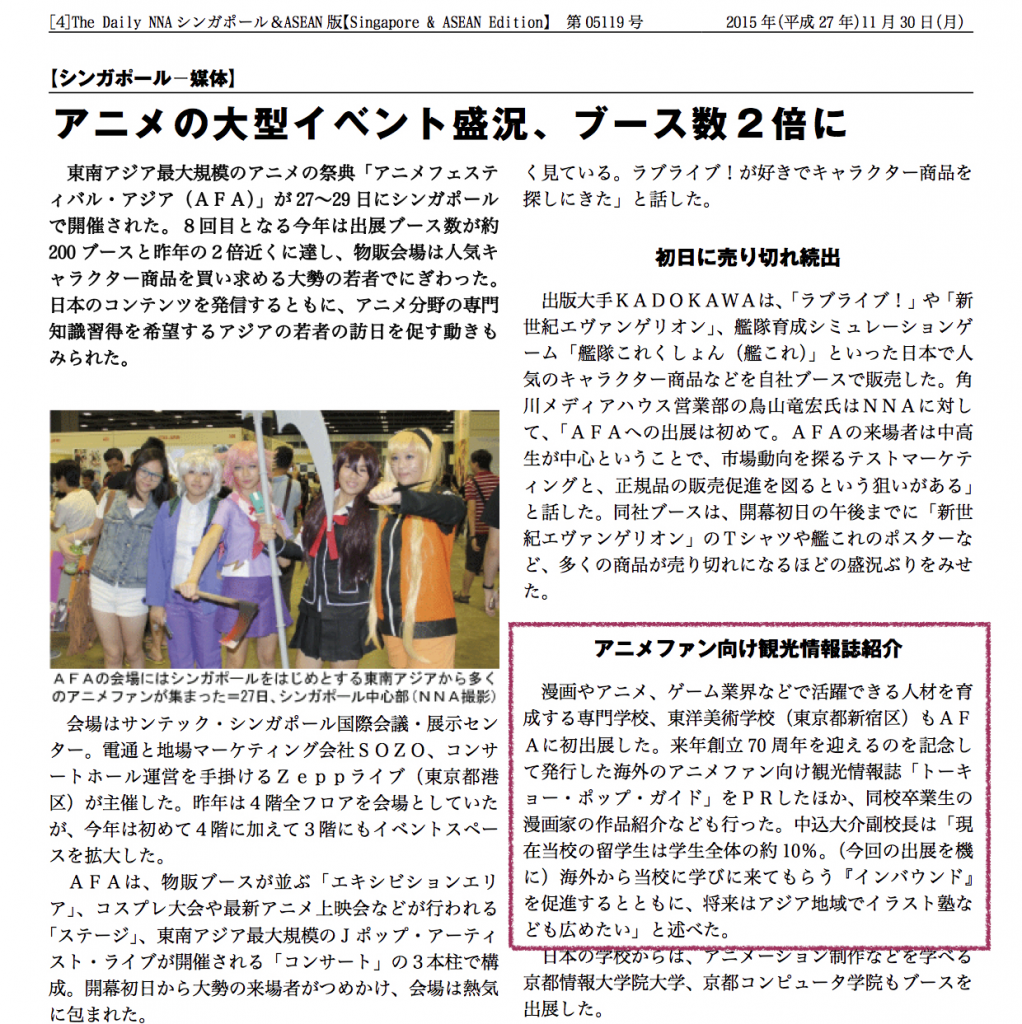 The vice director Daisuke Nakagome said that only 10% has accounted for a percentage of the international students. He wants to welcome more students from ASEAN countries in terms of opening Illustration schools in Asia in the future.
Here is what's originally written in Japanese.
http://news.nna.jp/free/news/20151130spd003A.html