"Yuru Yuri San☆Hai! " is the 3rd season of the TV anime series, and the same comic title "Yuru Yuri" written by Namori. The comic series began on "Comic Yuri Hime S" in 2008 and the 1st season of the anime started on air since 2011. "Yuru Yuri San☆Hai! " is the latest series on TV, and the collaboration cafe is held at Good Smile × animate Cafe Akihabara during 1st December 2015 and 30 January 2016.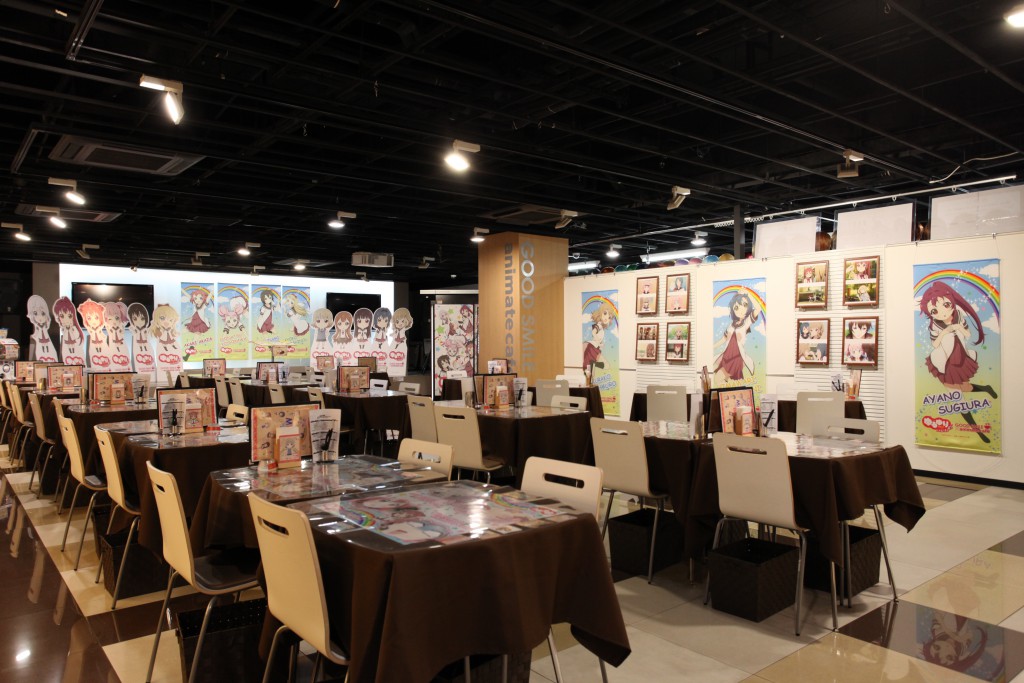 Take a closer look and you will notice that all the main characters on the stage are welcoming. "animate cafe" is a uniquely collaborated cafe with Good Smile Company as it is named "Good Smile × animate cafe Akihabara".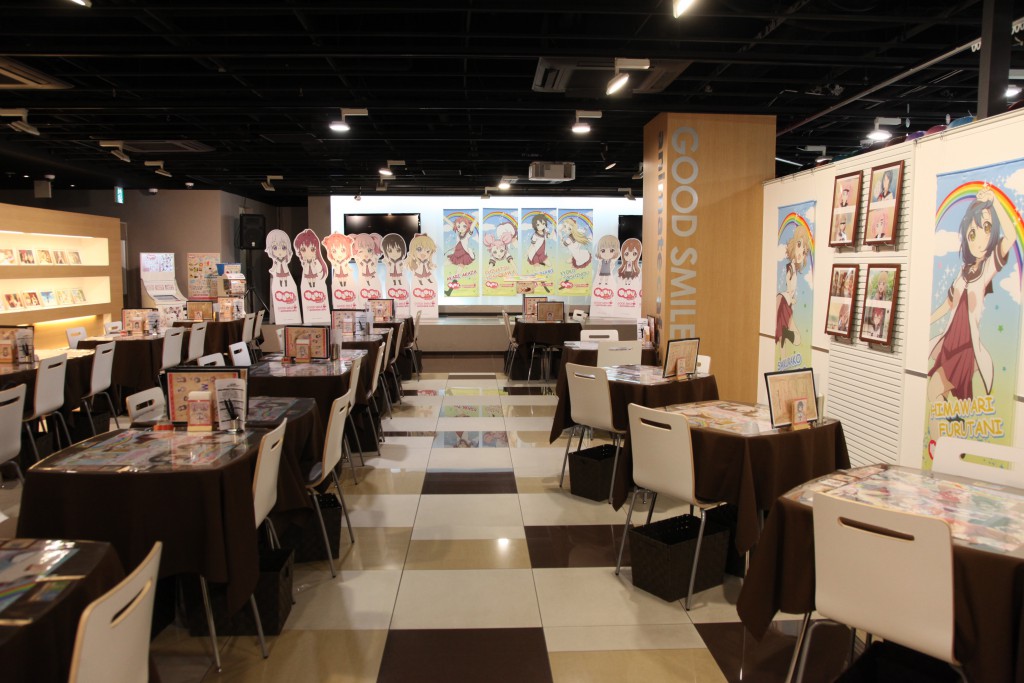 From the front view, there is a few points to carefully look at. On the left hand side, there is a long shelf with the framed animation prints of some memorable scenes. On the right hand side, there are life-sized tapestries of Ayano, Himawari and Sakurako!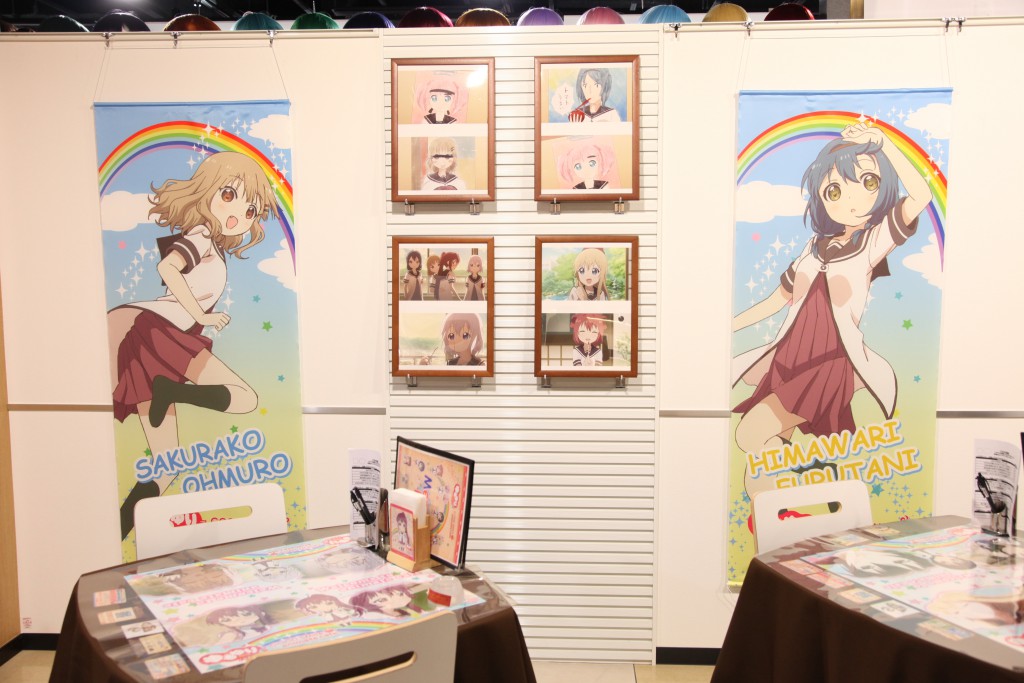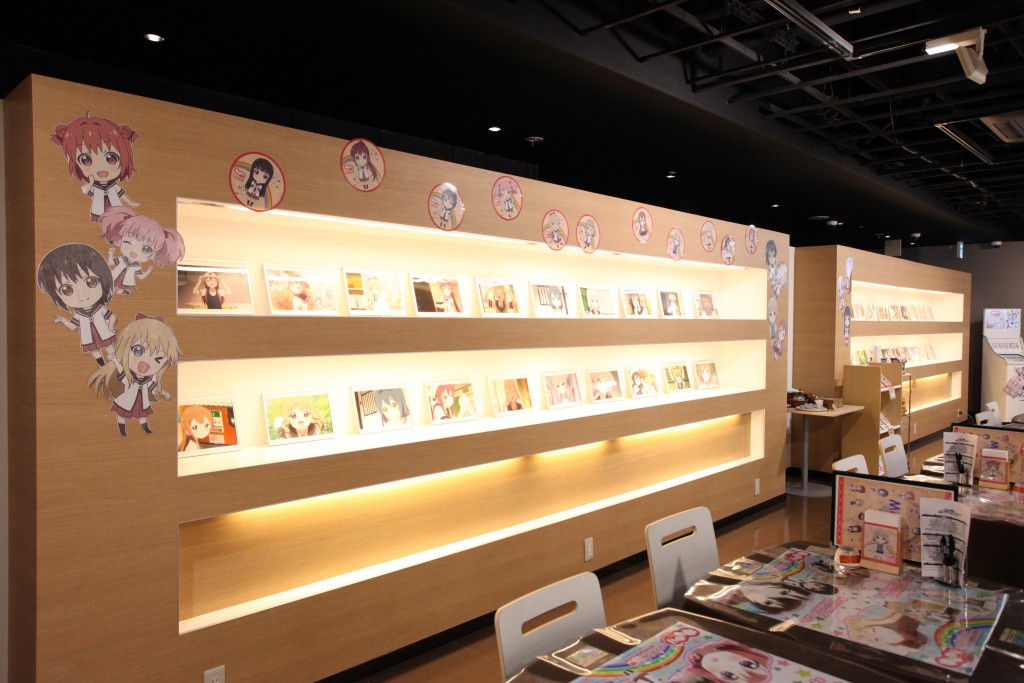 Now you are really surrounded! Yet still this is a cafe and you need to order food and drink instead of just staring at the characters. So don't be afraid of sitting down.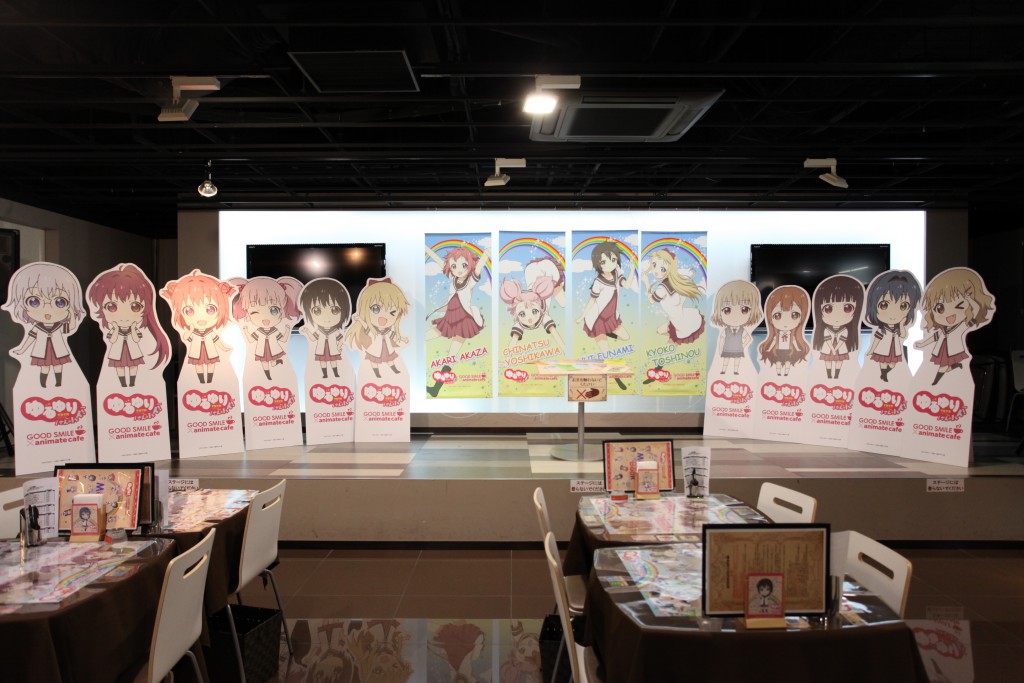 But of course, you can walk around if you first ordered food.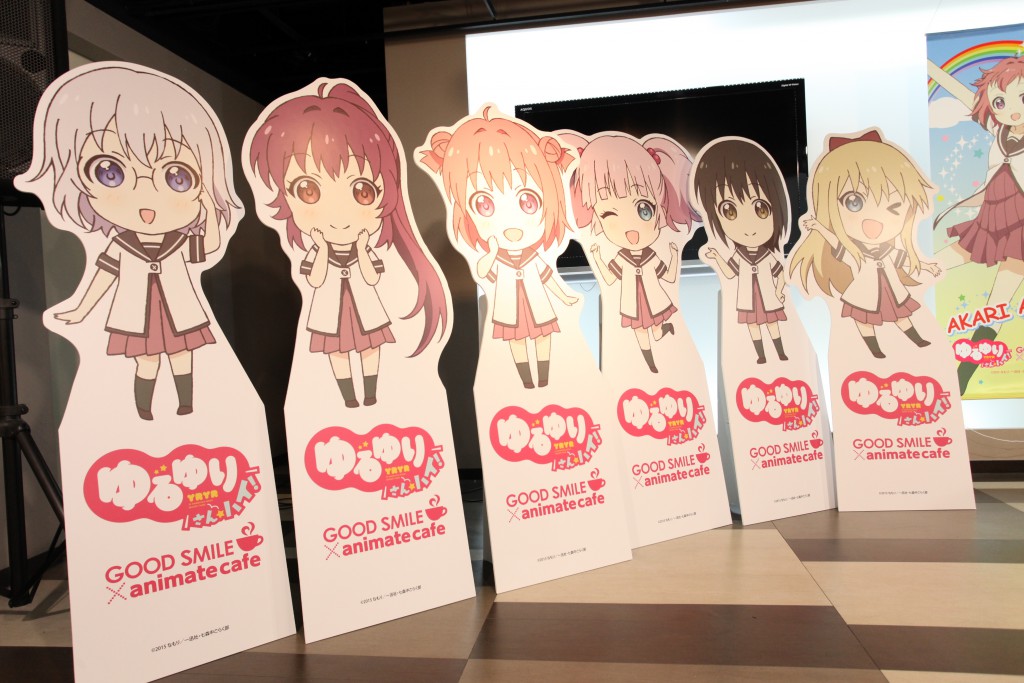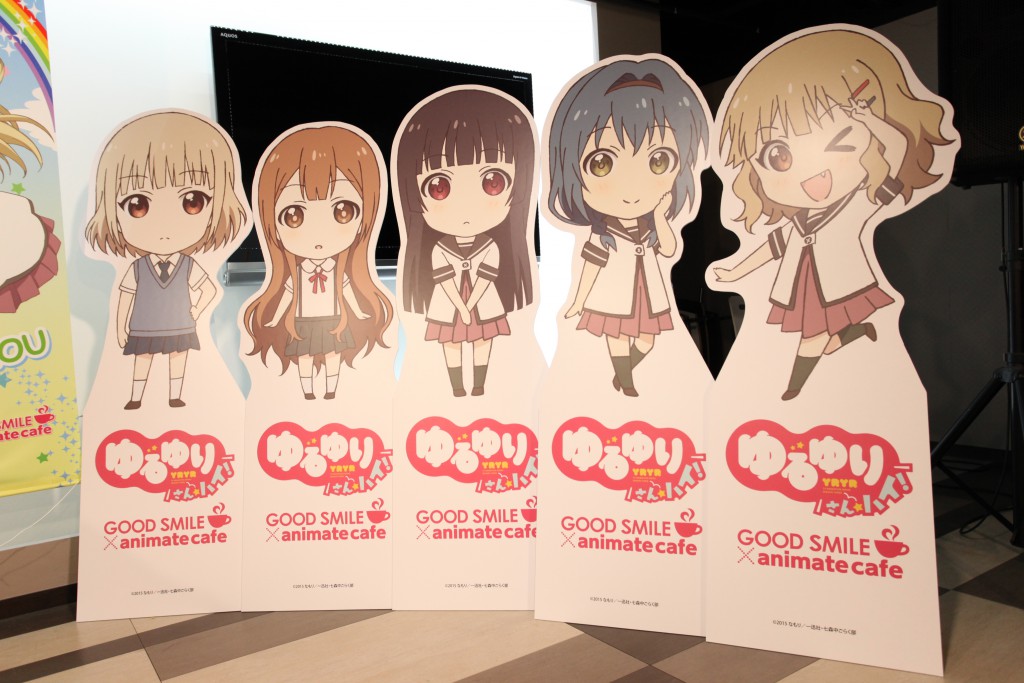 Yes, you can go quite closer with almost no limit! Say whatever you need to say, but not too loud though.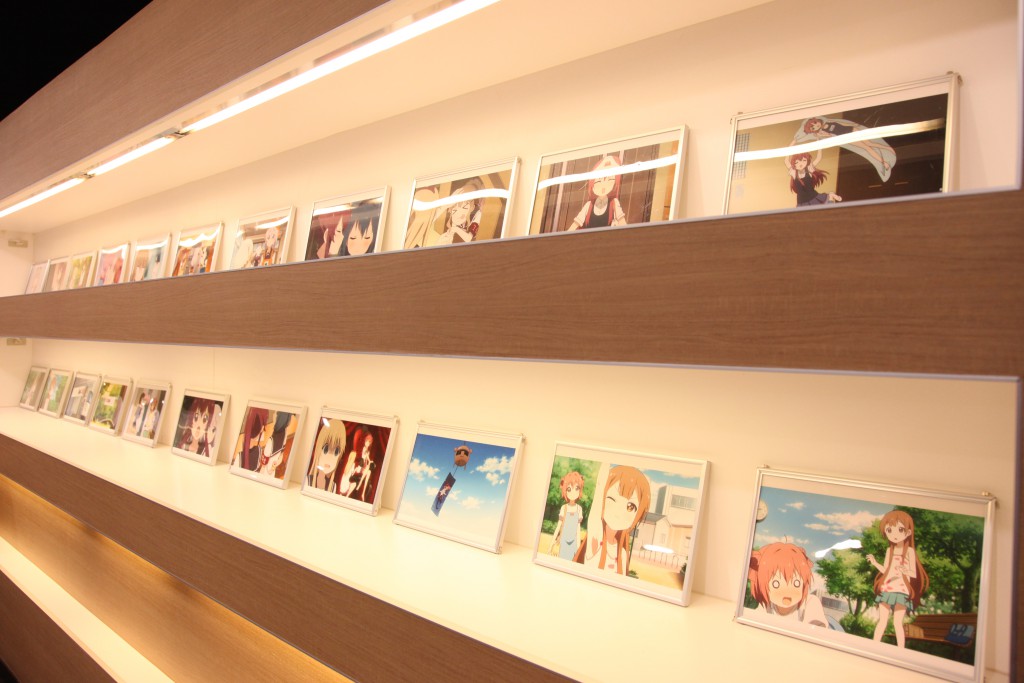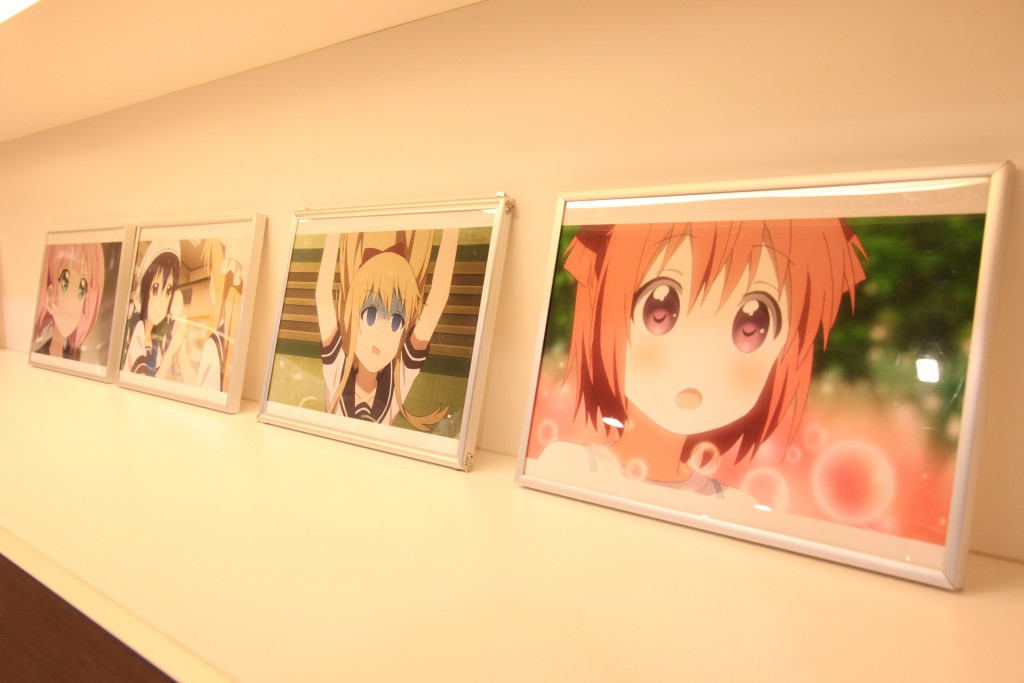 By this time, you must be desired to go to the shelf. There are the framed moments from Yuru Yuri TV series like you can play all the episodes in your mind.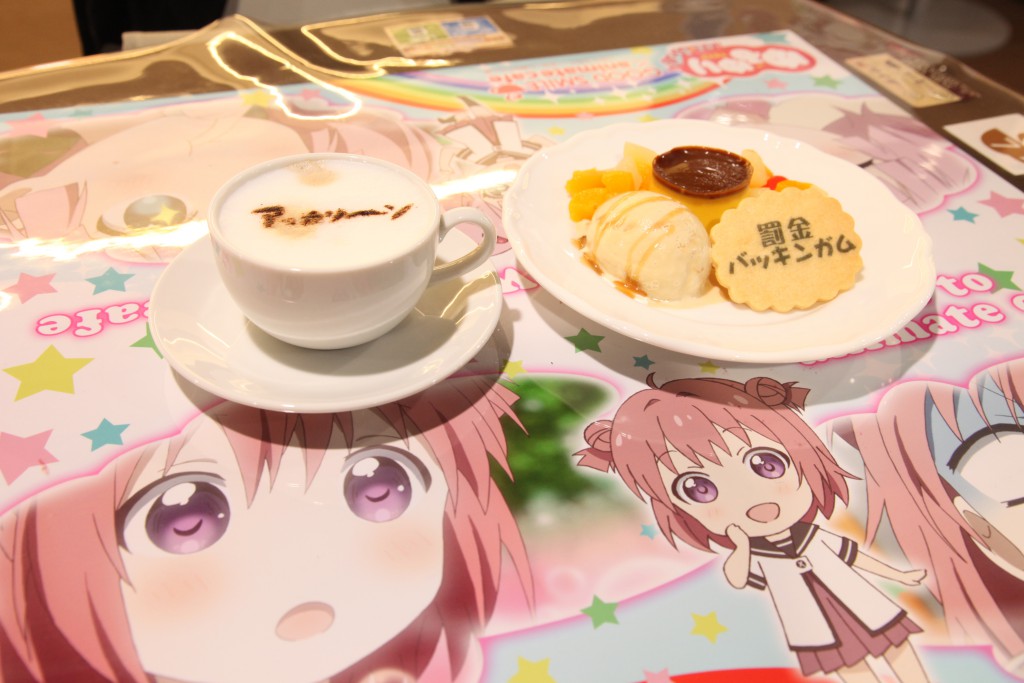 Now you should go back to your table if the food and drink are served.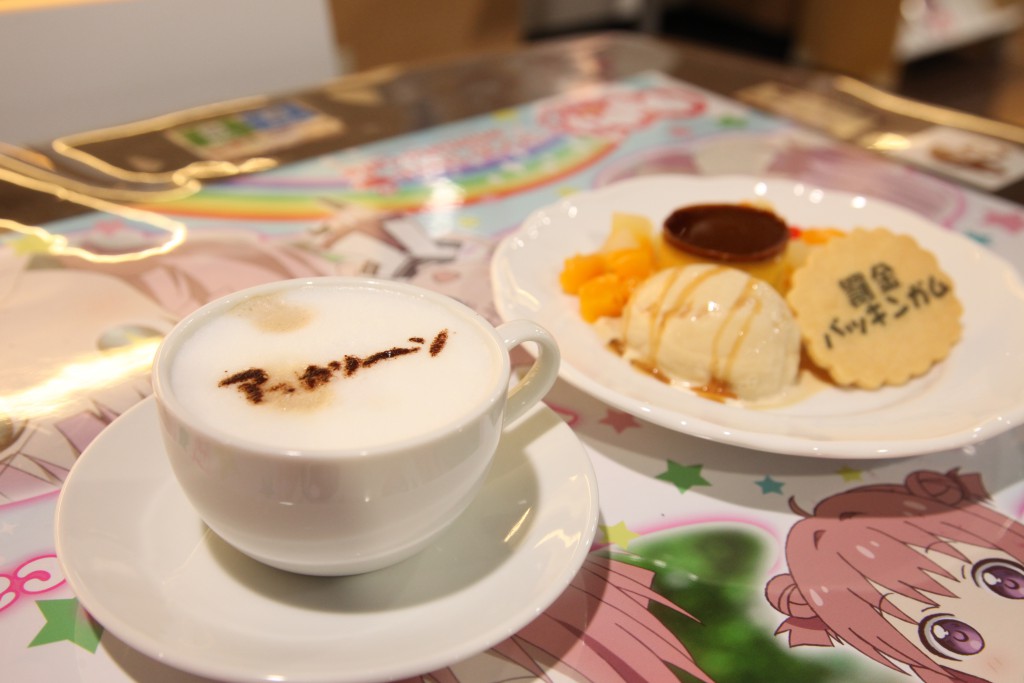 Let`s see what we have been served this time. They are very popular menu, which are "Kienaide Syujinko, Akari no Cappuccino " and "Zenbu Tabenakya Backin Buckinghamyo! Sugiura Ayano's Dajyare cake".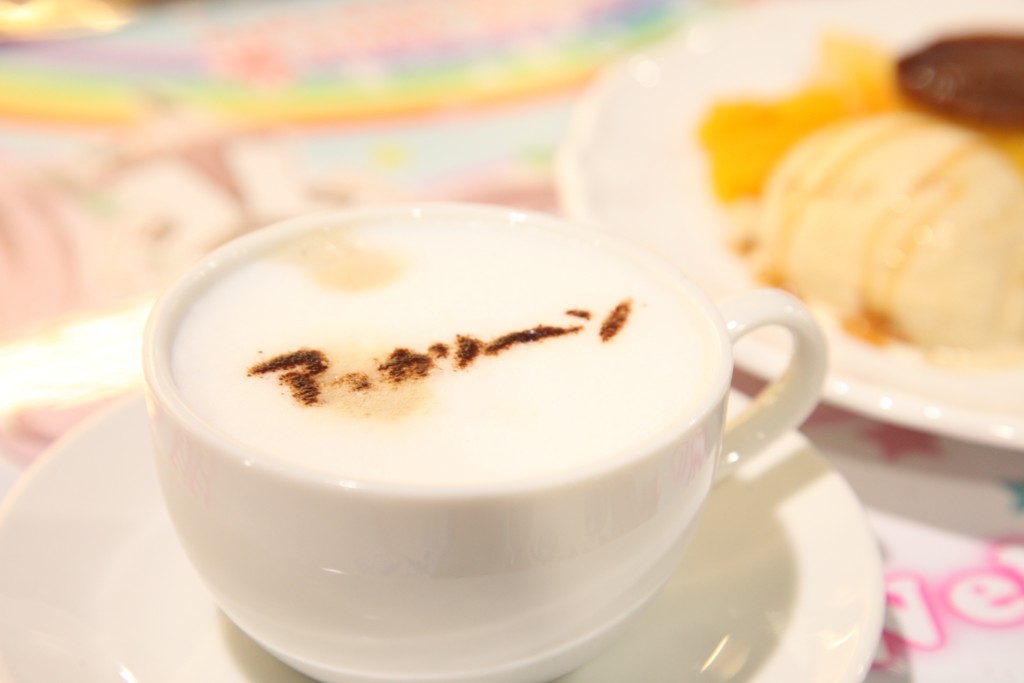 Let's watch it even closer to see what it said… It said "Akarin!!!".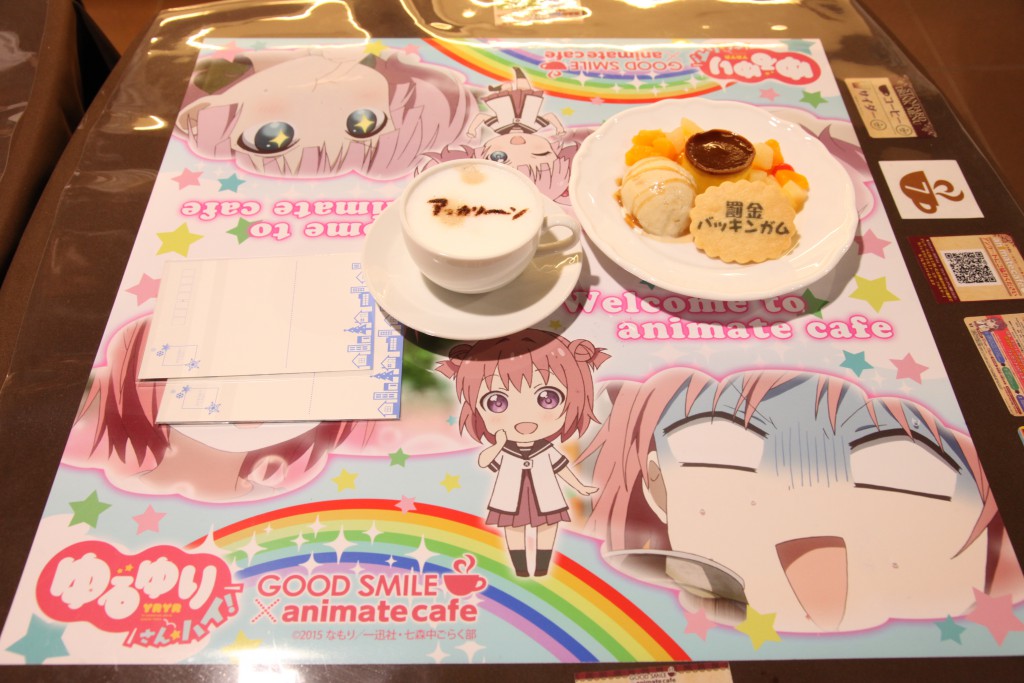 By the way, look at this lovely table! The food and drink come with cards and see what they are.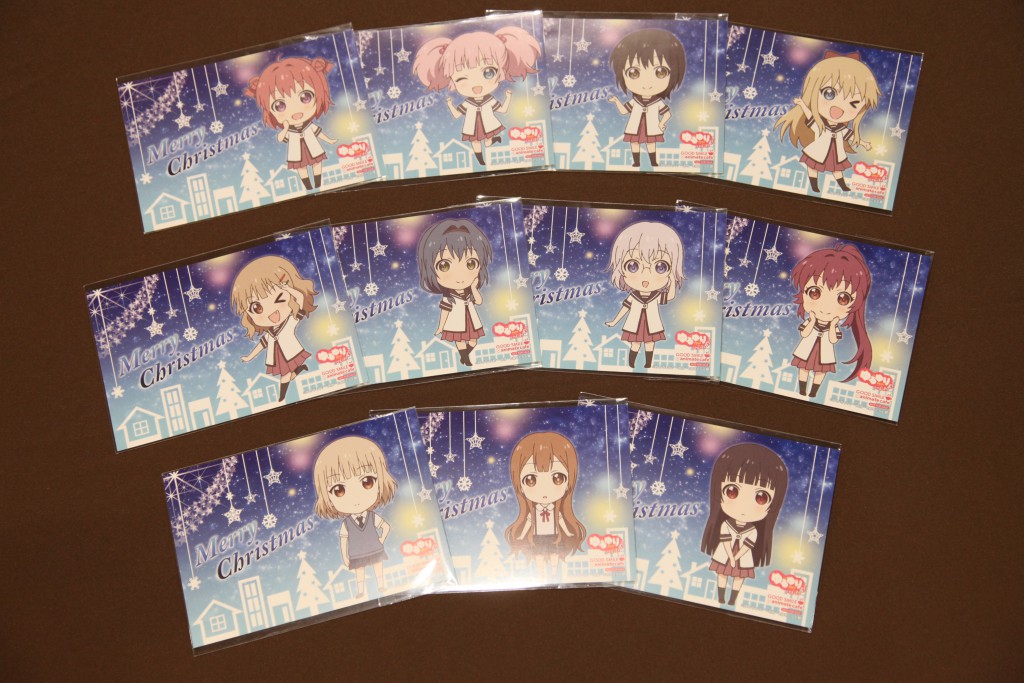 The 11 different original character cards come with the food or drink randomly, and you get one card per one food or drink. Wow! They are so cute!
The collaboration cafe with "Yuru Yuri San☆Hai! "at Good Smile × animate Cafe Akihabara will be held until 30th of January 2016, and there is going to be seasonal surprises! If you have chance to come to Akihabara you really should come to see everyone in Gorakubu and Seitokai in Nanamori Middle School!
—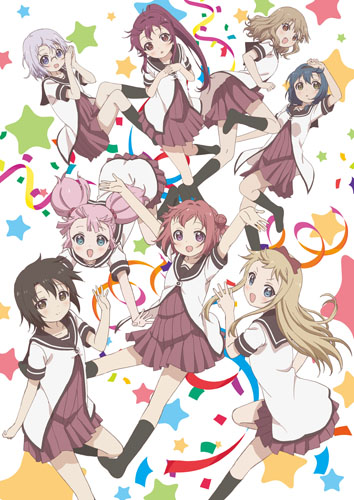 "Yuru Yuri San☆Hai!"at Good Smile × animate cafe Akihabara
Address: 5F AKIBA CULTURES ZONE, 1-7-6, Sotokanda, Chiyoda-ku, Tokyo, 101-0021, Japan
Duration: 1st December 2015 till 30 January 2016
Open time: 11:00-21:30 (21:00 is the time for the last order)
(C) 2015 なもり/一迅社・七森中ごらく部