Bungo Stray Dogs 文豪ストレイドッグス is Japanese comic serialized on "Young Ace" written by Kafuka Asagiri, 朝霧カフカ and illustrated by Harukaze 35, 春河35.
The series started since 2013 as comic and took only 2 years to become TV animation. The reputation seemed to be made so well with the great concept, story and characters.
Yuto Uemura, 上村祐翔 as 中島敦, Mamoru Miyano 宮野守 as 太宰治 and Kisyo Taniyama and 谷山紀章さん as 中原中也役 a were on the spacial stage and talked about behind story.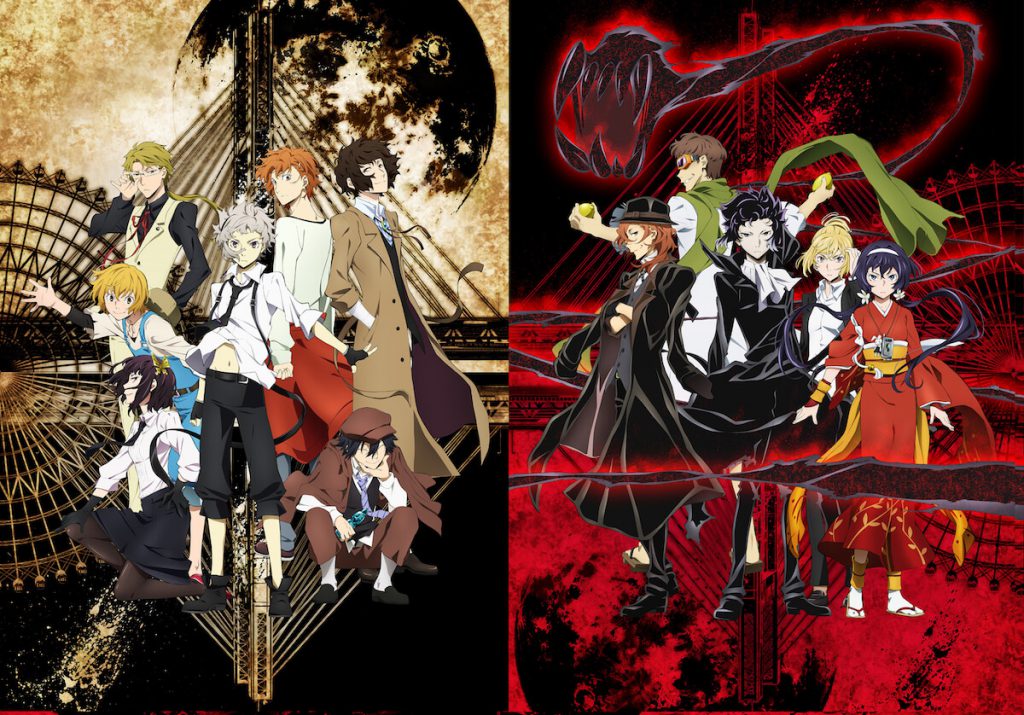 Bungo Stray Dogs will be on air from 6th April and for more information visit http://bungo-stray-dogs.jp.
© 2016 朝霧カフカ・春河35/KADOKAWA/文豪ストレイドッグス製作委員会