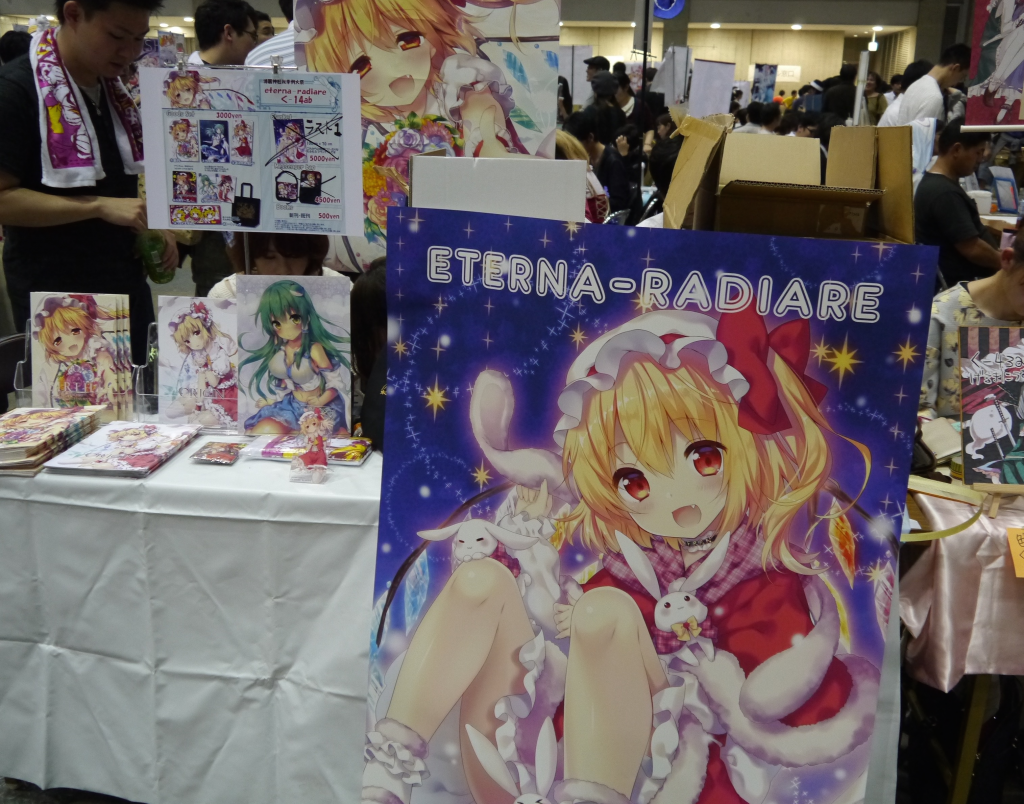 Editor En-Sono has visited Touhou Project Hakureijinja Reitaisai Autumn 2015 on the 18th October. Touhou Project is a Japanese indies game series created by ZUN the member of Shanghai Alice and Reitaisai is an annual Doujin event held twice a year at Tokyo Big Site.
This year, it's the 20th aniversary of Touhou Project and ZUN has been spending 8 hours with playing music via niconico Douga on the 17th of October, which is the day before Reitaisai. He must be so emotional!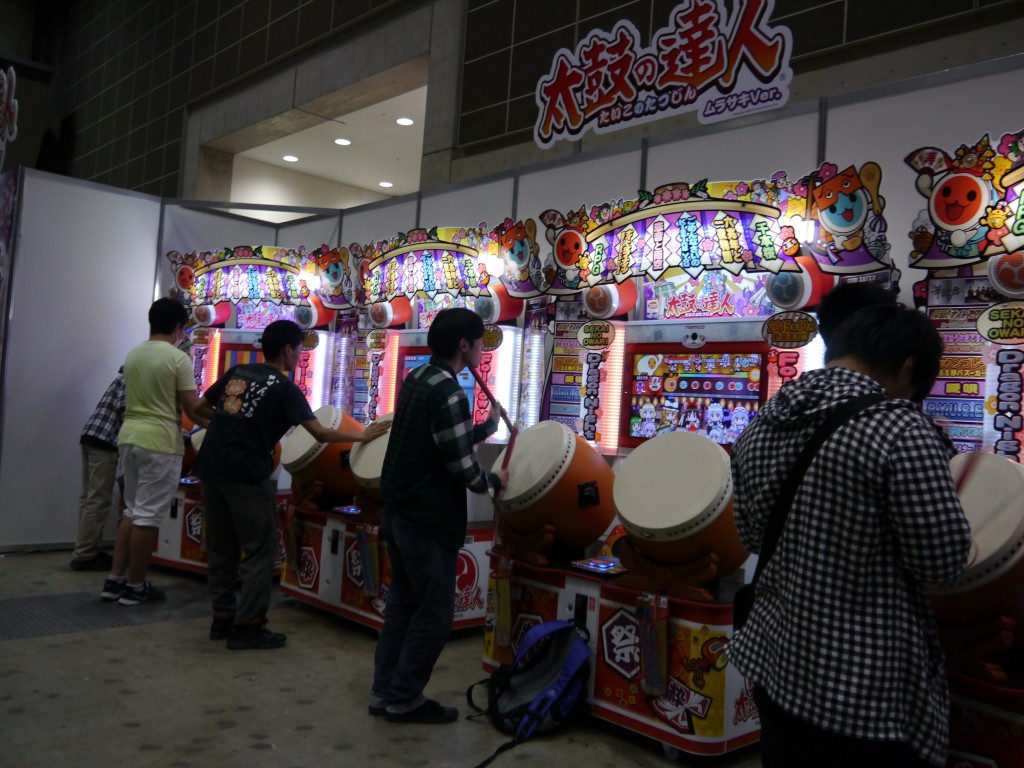 There are collaborated rhythm games with Touhou Project such as "Taiko No Tatsujin", Bandai Namco Entertainment, "maimai" "CHUNITHM", Sega Interactive and "SOUND VOL TEX Ⅲ GRAVITY WARS", Konami Digital Entertainment.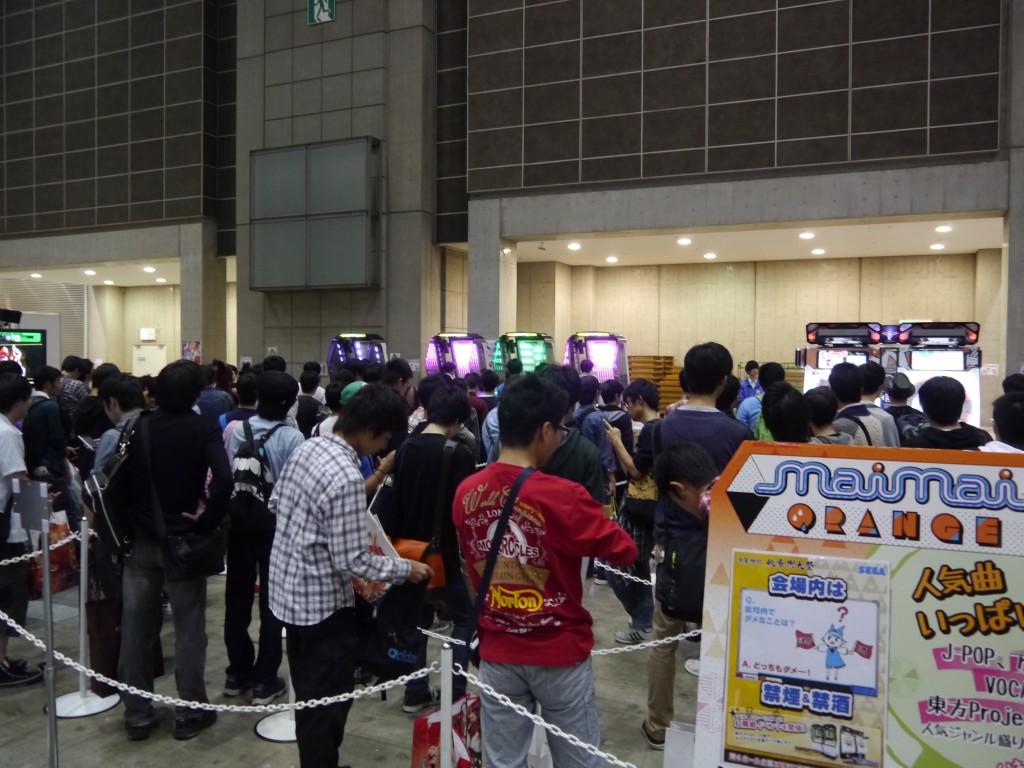 All the games have been specially adjested with Touhou theme music and the characters as it took so long time just to play once. It's so exciting!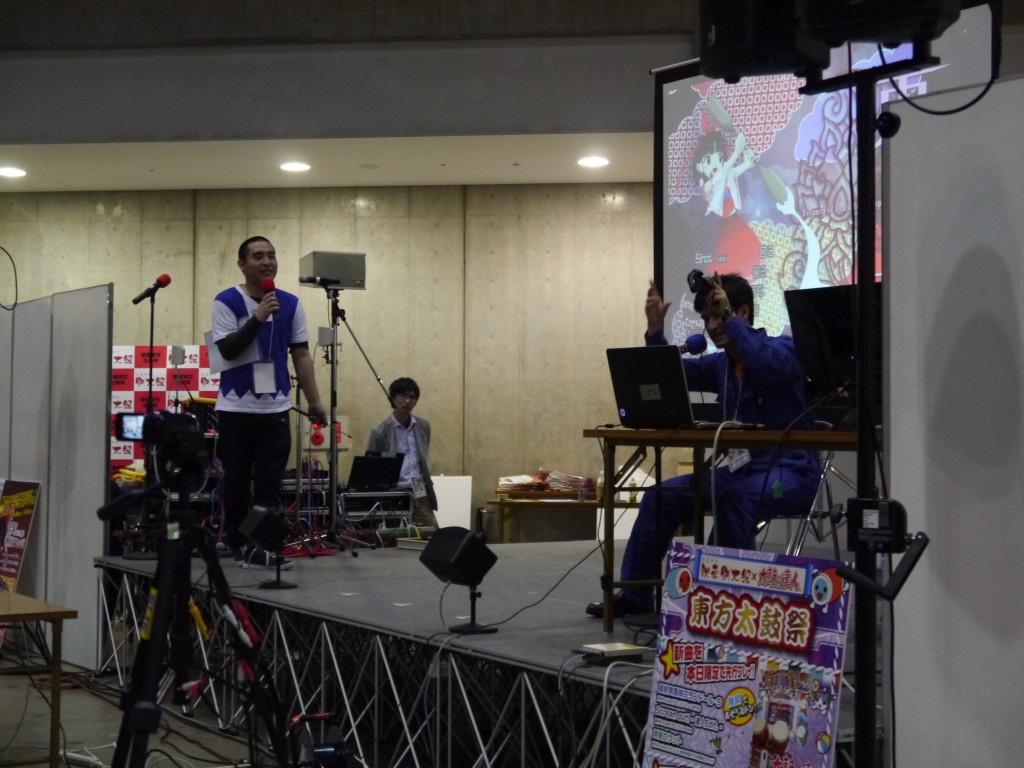 The main stage event with ZUN was the talk session and he talked about 20 years of Touhou Project. It was unbelievable how every participants have been moved and yelled for him.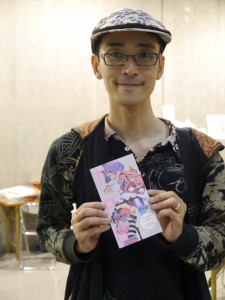 And Tokyo Pop Guide has been taken photograph with ZUN san!! Thank you so much for taking time 🙂
We will introduce Touhou cosplayers with lots of photographs by the next post.
For the next Touhou Project Hakureijinja Reitaisai check from HERE (Japanese only).