MADOGATARI EXHIBITION SHAFT 40th ANNIVERSARY that is held at 3331 Arts Chiyoda has finally launched and is ready to show the masterpieces. SHAFT has created many successful animation series including Monogatari Series, Nisekoi and Puella Magi Madoka Magica. It is about 40 years of the footage of the animation company SHAFT which has continued to create innovative and sensational works in the animation history of Japan.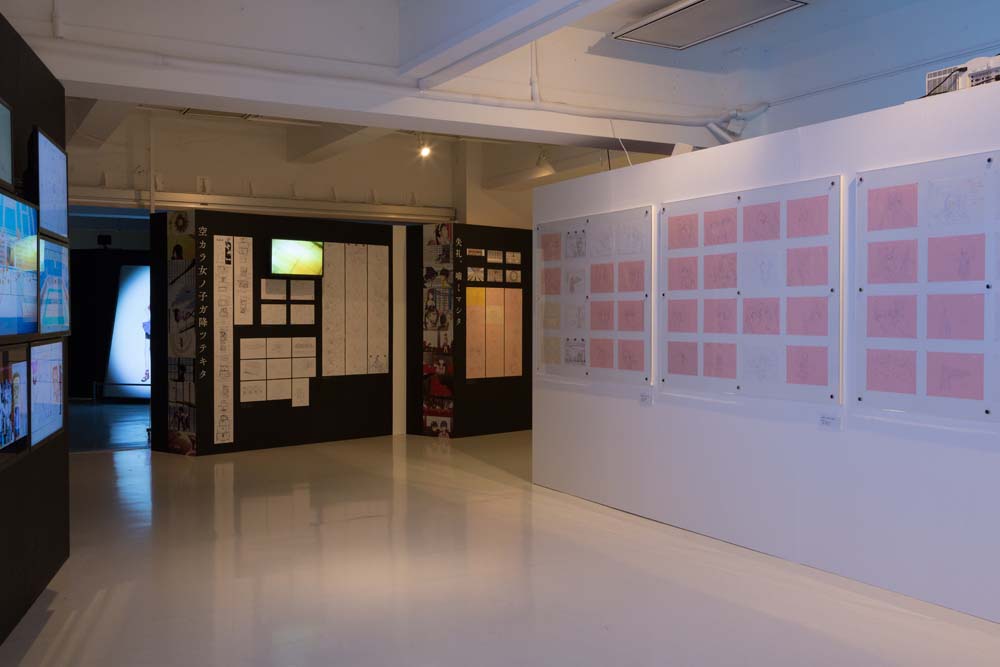 There are several areas with different concepts as they are divided in 7, which are SHAFT CHARACTER WELCOME TUNNEL, SYMBOL ZONE, MONOGATARI SERIES ZONE, KEY ANIMATION ZONE, PUELLA MAGI MADOKA MAGICA ZONE, SHAFT ARCHIVE ZONE and END CARD ZONE [MAP].
MONOGATARI SERIES ZONE, is the first to walk along the route, and there is a few monitors that screen some of the best and memorial scenes from the Monogatari series.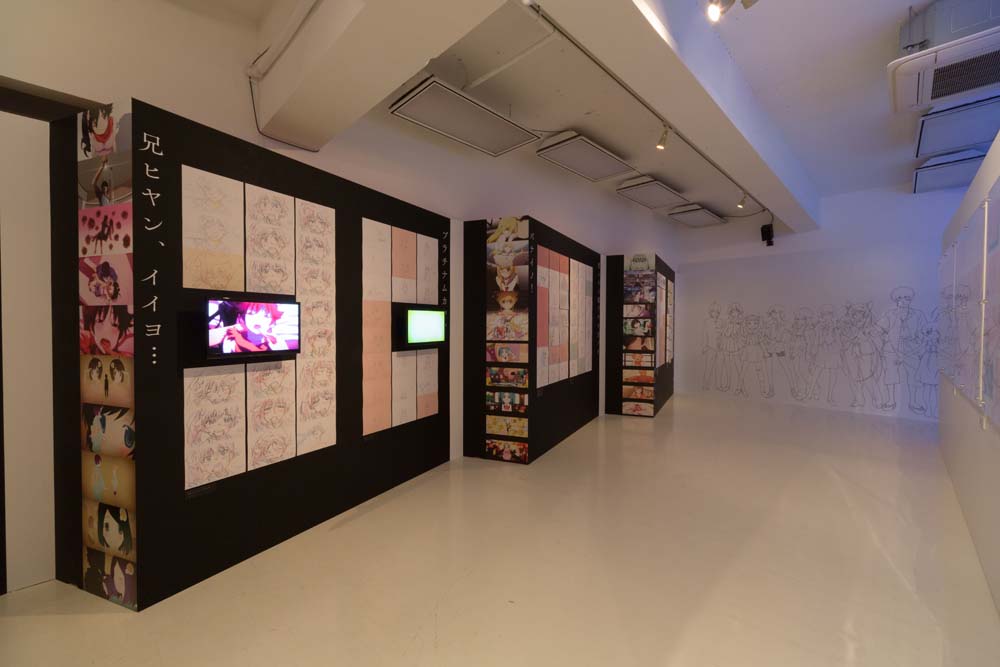 These precisely lined out key animation cuts are synchronized with each screens, and you can appreciate all the creations by the animators.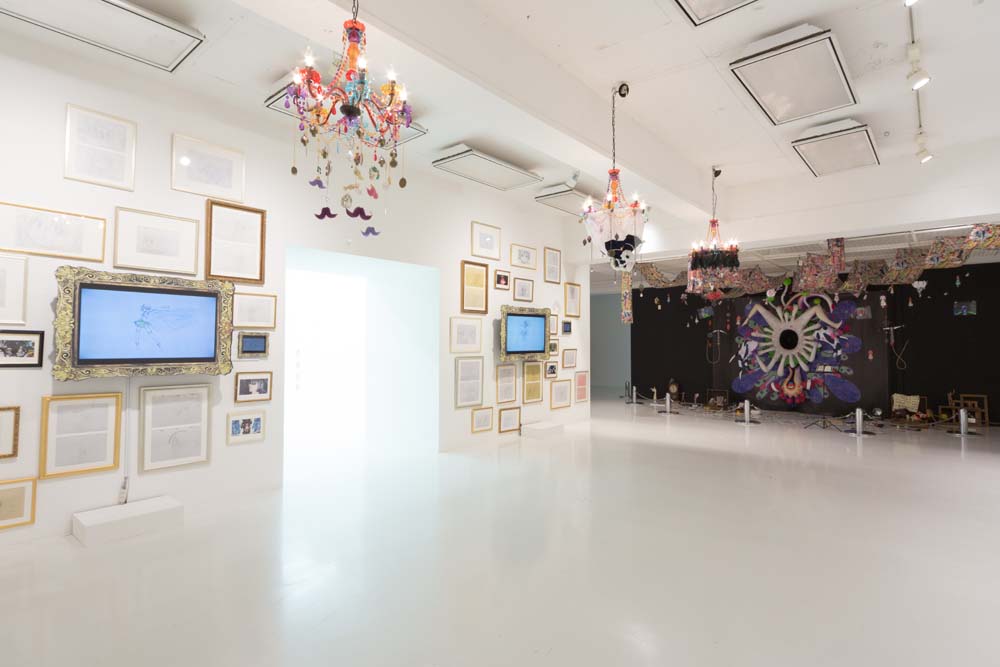 As you walk further the room of PUELLA MAGI MADOKA MAGICA ZONE appears in the bright and white room. There are also key animation lined beautifully on the walls, and the chandeliers with the colorful silhouette of the characters.
There is a short film by the director Akiyuki Shinbo that shows you the new concept of Madoka Magica. This should give you a hint of what could happen next but you can only know by seeing it!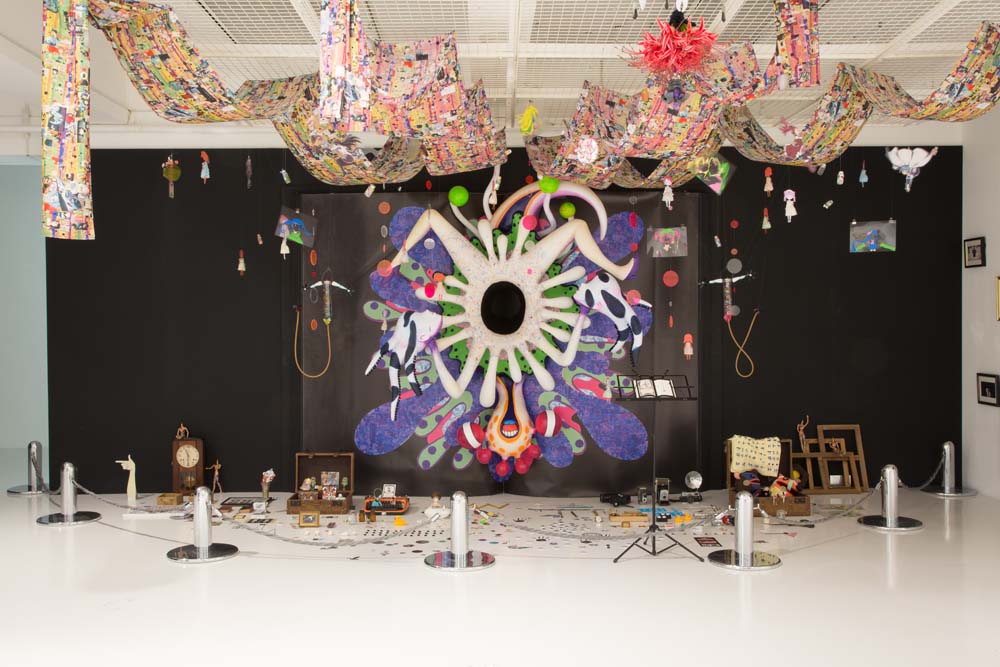 On the side of the room there is the symbolic object of the original witch specially created for this exhibition by Gekidaninucurry, the creative team for all the witches, atmosphere and dimensions of the whole series.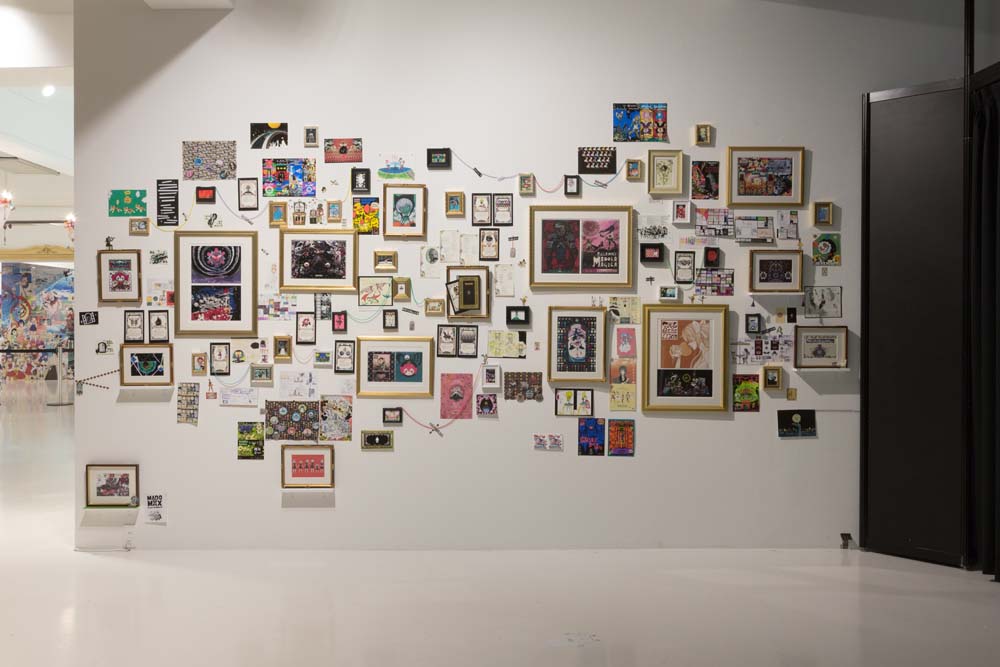 All the original artworks are also hanged on the walls, too. It's so interesting.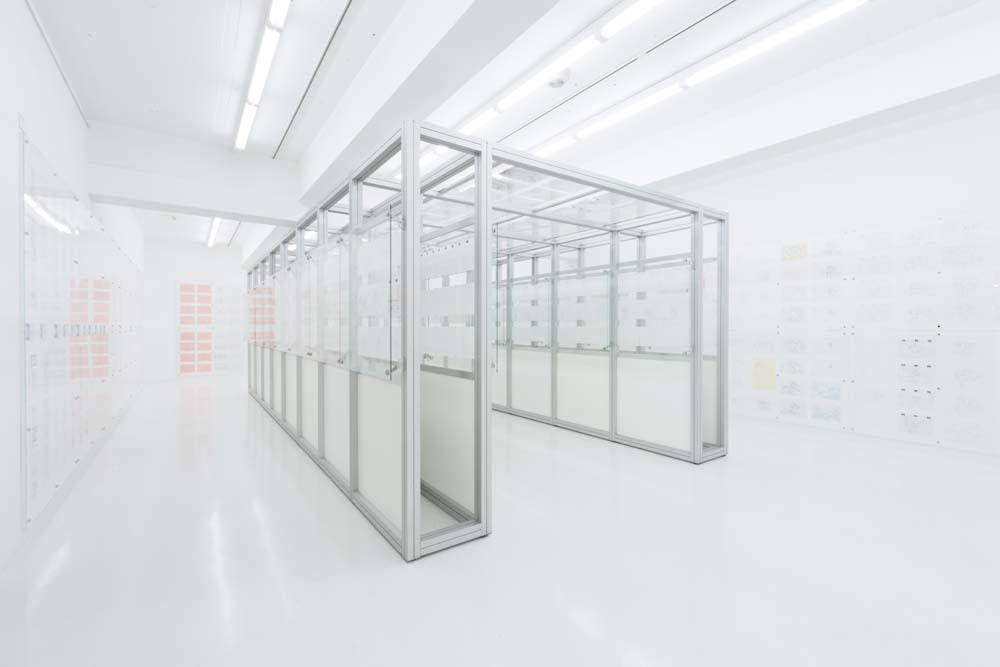 SHAFT ARCHIVE ZONE is the total clear and white room with a full of rare resources such as storyboards, character images, rough sketches and lots of drawings by pencils are exhibited. You will stop by and never want to move again.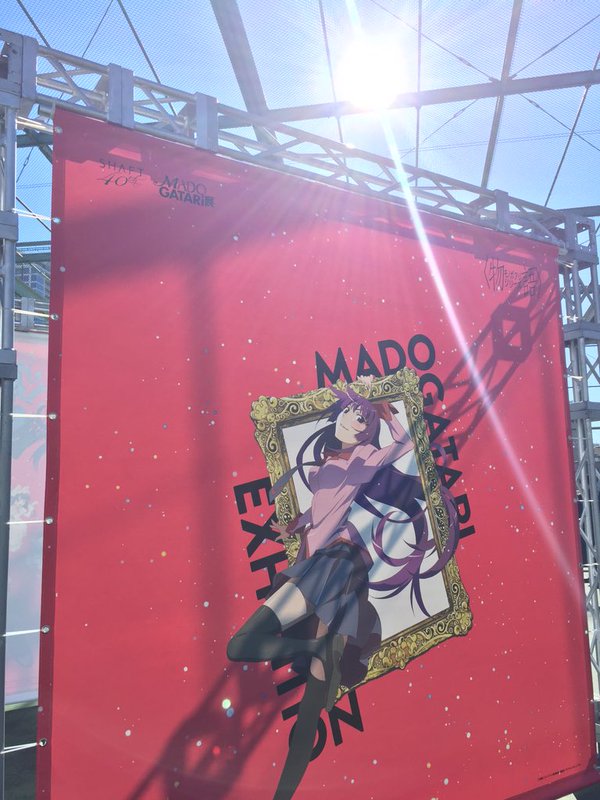 After you see all the attractive artworks in each rooms, you can selfie your portrait with your favorite characters on the rooftop under the sunshine.
As conclusion, there are so many fans longing for this exhibition and are not just waiting for to see the whole masterpieces of the past, but we are desperate to know what SHAFT is going to do next. As SHAFT seems to show the new concept of Madoka Magica in the short film, we are already making a new hope once again.
* All the tickets for Tokyo have already been sold out and if you want to visit the exhibition you must reserve your ticket either for Osaka or Sapporo.

MADOGATARI EXHIBITION SHAFT 40th ANNIVERSARY in Tokyo
Duration: 27. November – 2. December
Tokyo venue: 3331 Arts Chiyoda
URL: http://www.madogatari.jp
© SHAFT/MADOGATARI
© Magica Quartet/Aniplex・Madoka Movie Project Rebellion
© 西尾維新/講談社・アニプレックス・シャフト