On August 4th, back here again with more pictures from Fate/Grand Order Fes. ~Chaldea Park~! Celebrating the mobile games 4th year anniversary!
Chaldea Palace, Precious Room
I didn't get to experience this yesterday so I decided to rush over first thing in the morning and was absolutely glad I did.
Characters
First Emperor
Scathach=Skadi
Arjuna (Alter)
Leonardo Da Vinci
Okada Izō
Katsushika Hokusai
Sesshōin Kiara
You enter a small room and get to select which character you'd want to interact with on a very big touch screen.
After putting my headphones on, I selected the one character that peaked my interest the most which was, Sesshōin Kiara.
I was immediately blown away by the experience, it's basically a binaural recording of 7 different Servants. They circle around, get closer, walk away from you, while talking to you.
Ivan the Terrible Standee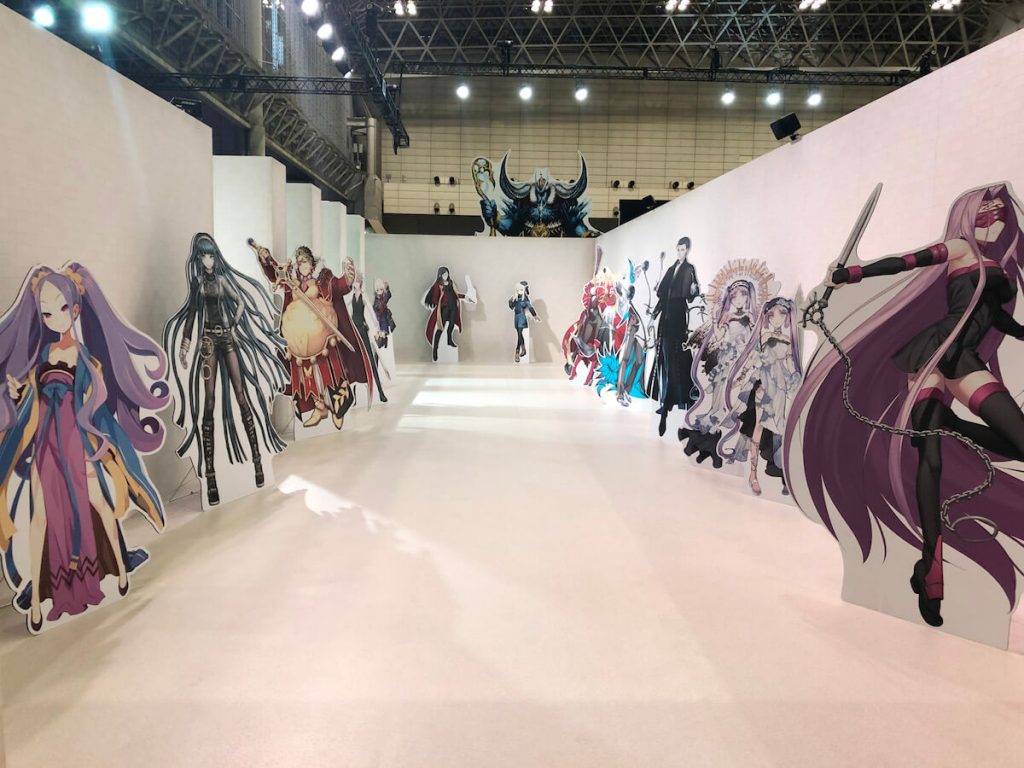 Just right in front of the Chaldea Palace area there's this massive character standee.This specific character standee stands at about a total of 6.93 meters tall. Which is the tallest standee there is at this event. (For those wondering how tall Kingprotea's standee is, she's about 4.20 meters tall).
Grand Castle Stage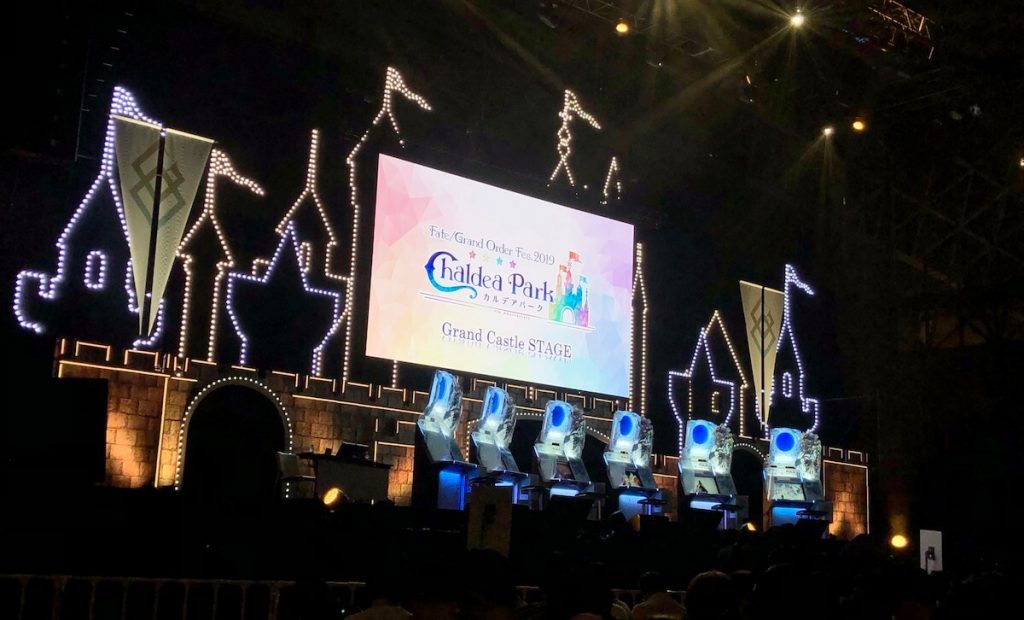 This is where the big announcements happen, guests on stage and the audiences were pretty surprised with the multiple new announcements made yesterday and today. Personally my favorite area among the rest cause it reminds me of a certain Theme Park located just a few stations away from Makuhari Messe and it's where I get to see the guests enjoying themselves talking on stage.
Chaldea Market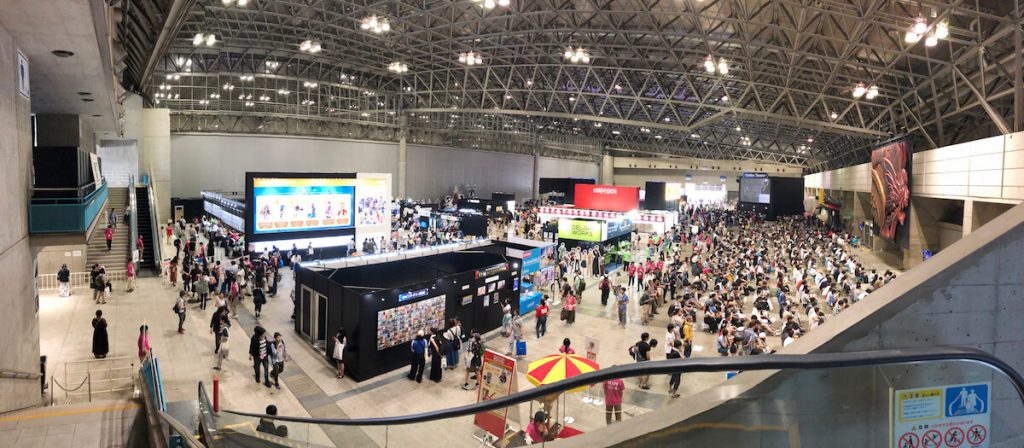 This is where you'll get all the exclusive event merchandise, not only from the event organizers, but from companies such as Aniplex, TYPE-MOON Racing x Good Smile Company, Kadokawa and many more!!
Some of the awesome figures being displayed at the Good Smile Company Booth.
I got myself a few goodies from the TYPE-MOON Racing x Good Smile Company booth!
They had exclusive event only food and drinks menus available as well.
The cool thing about the Chaldea Kitchen corner is when you purchase a drink or food from either of their menus, you get a random seal sticker for free! (Food and Drinks are not sadly).
The long lines for the Chaldea Kitchen corner was crazy!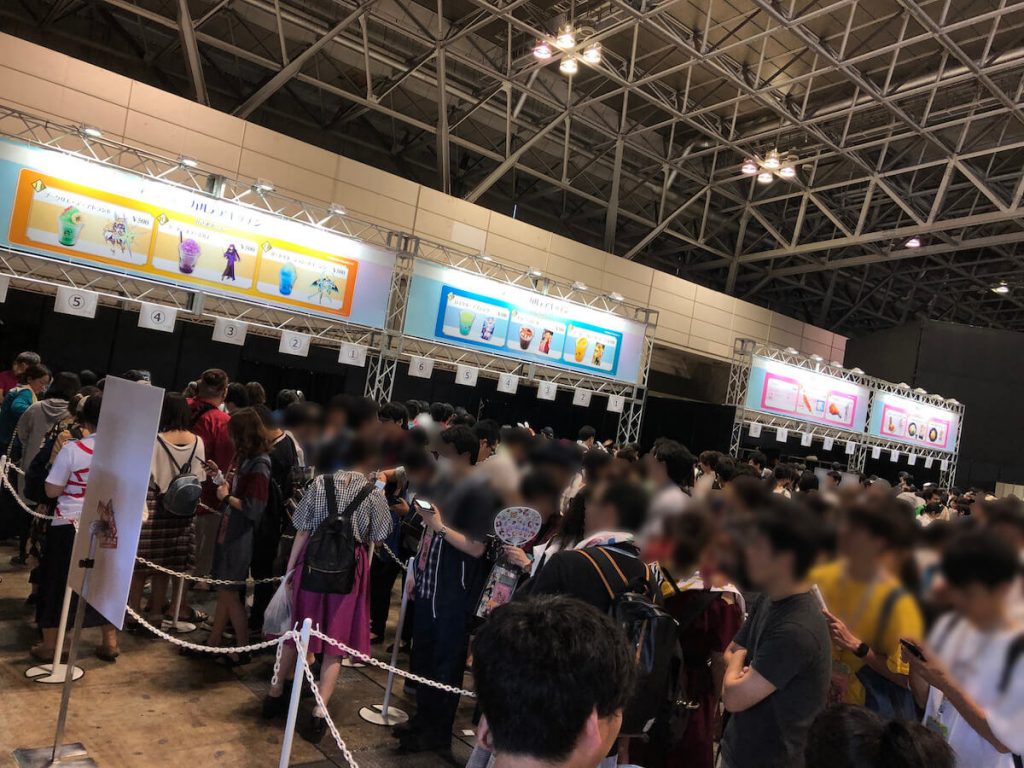 Overall
It's been an amazing 2 days, being a fan of the series since the first visual novel, is such an amazing experience to be with the fans and to be in hands reach of the staff involved and Voice Actors who have worked on this wonderful series for years.
Hopefully I can get this opportunity to do this again for next years 5th Anniversary! Looking forward to it!
Article:nabiru
Fate/Grand Order Fes. 2019 ~Chaldea Park~ -4th Anniversary-
Date: August 3, 2019 (9:00~19:00) ~ August 4, 2019 (9:00~19:00) JST
Venue: Makuhari Messe International Exhibition Hall
URL: https://fes.fate-go.jp/
©TYPE-MOON / FGO PROJECT