Tokyo, Japan Nov 5th, 2019 – The 20th Anniversary Lantis Matsuri was held across three days in June in Tokyo and showcased over 70 musical performers from all over Japan. Here we are sharing the official concert review and the photos of the 3-Day concerts!
Event: Lantis Matsuri 20th Anniversary ARIGATOU ANISONG
Date: June 21st, 22nd and 23rd, 2019
Location: Makuhari Messe, Tokyo
Lantis Matsuri 20th Anniversary ARIGATOU ANISONG Official Report
Day 1: Friday 21st
For a Friday event, the Lantis Matsuri was jam-packed full of fans who came in hordes to see their favorite artists perform. The day started with revered artist Minori Chihara kicking everything off for elated fans.
Minori Chihara

NOA
Throughout the concert, electricity continues to rise as artists such as Hashimoto Miyuki, Aki Misao, STEREO DIVE FOUNDATION, ZAQ, Aquors, and more took to the stage to perform their most notable songs.
Hashimoto Miyuki

Aki Misao

Aqours
Before the audience even made it to their seats, the room was abuzz with excitement. Lantis gave the audience a real treat by having all of their artists perform a special theme song for this event. From JAM Project and Aqours, to Luck Life and Minori Chihara, everyone was a part of the song!
Lantis Festival 2019 Theme Song「Starting STYLE!! 2019 Teaser Trailer」
Minori Chihara was first to take the stage and she was fantastic. Fans were buzzing with excitement when she revealed not only that it was her 15th anniversary since debuting, but that she was going to be giving us a new single! Minori Chihara will be performing the Violet Evergarden Gaiden Movie ending theme due out September 6th.
The audience roared with approval as she handed the stage over to NOW ON AIR. They were great and revealed that Aira Yuki was their music producer. Following their saccharine jam, Aira brought a somber moment as she played a ballad live on the piano from Violet Evergarden. There wasn't a dry eye left in the room following her touching performance.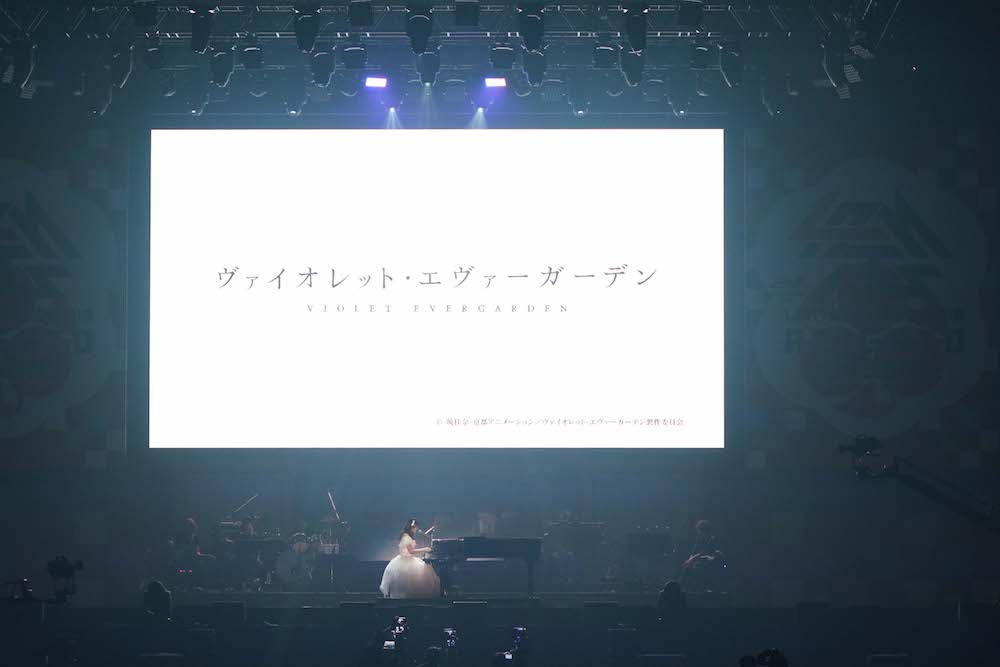 One notable performance definitely came from Miyuki Hashimoto, who performed the opening theme for Saki! Titled "Glossy MMM", which conveyed how powerful her voice is and truly commanded the stage with her passionate display of emotions while singing.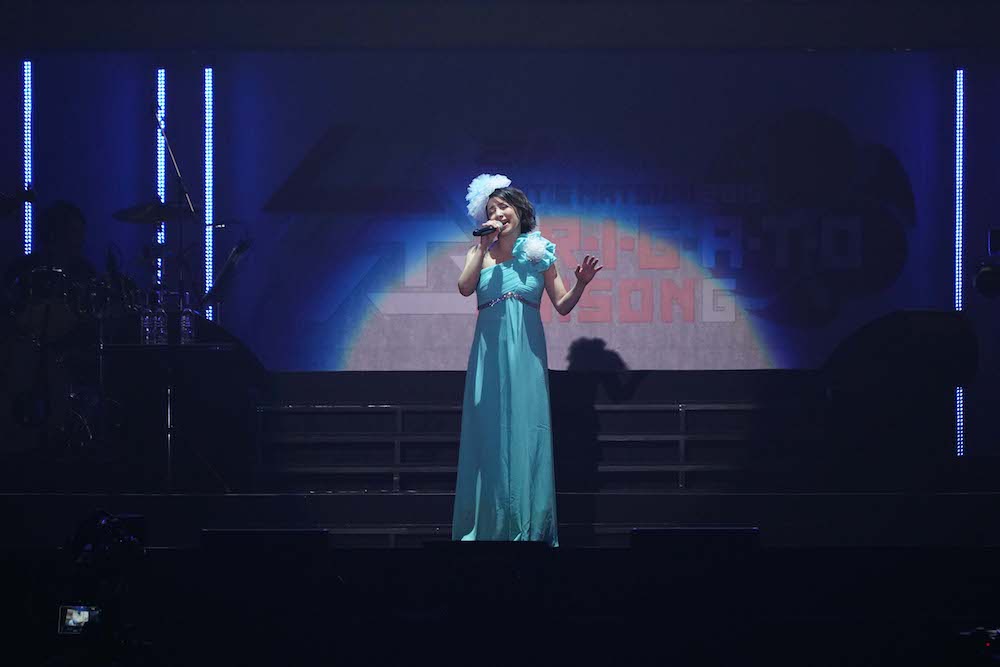 Well known and extremely talented artist Aki Misato made her way on stage shortly after Miyuki, and thanked fans for supporting her over the 15 years that she's been around. As a reward, she sang her debut song "Kimi ga Sora Datta" from the anime mai-HIME, which had fans catapulting out of their seats to celebrate the nostalgic performance that really put her on the map.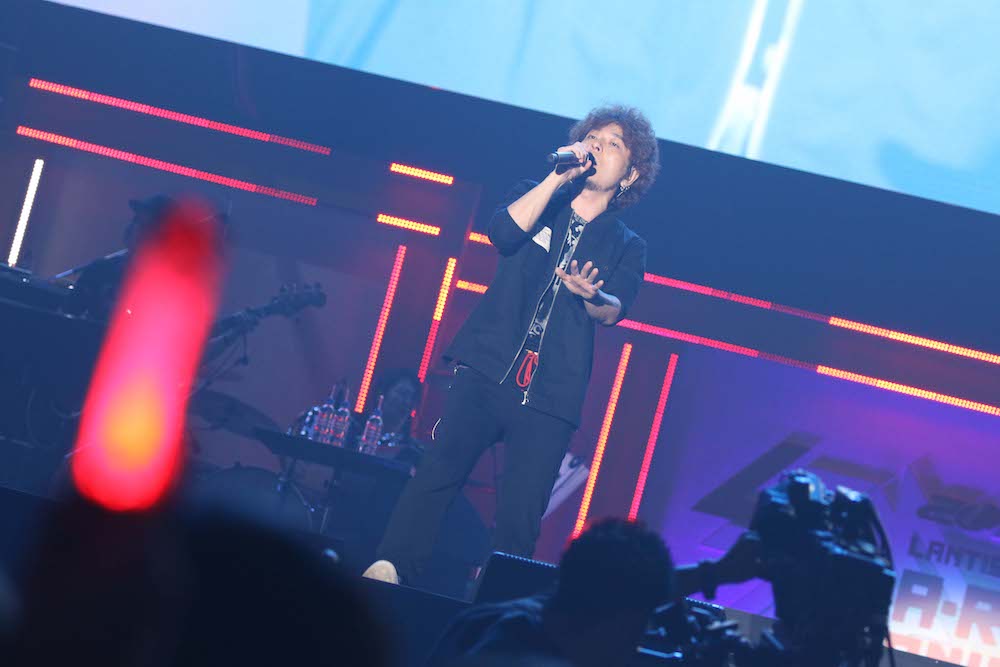 The excitement didn't stop there as STEREO DIVE FOUNDATION performed the epic opening intro from Dimension W titled 'GENESIS' which was bass pumping, and had the audience singing along in almost perfect unison. It was just hit after hit and the hairs on our arms wouldn't settle down even after the break, because of how captivating these performances were.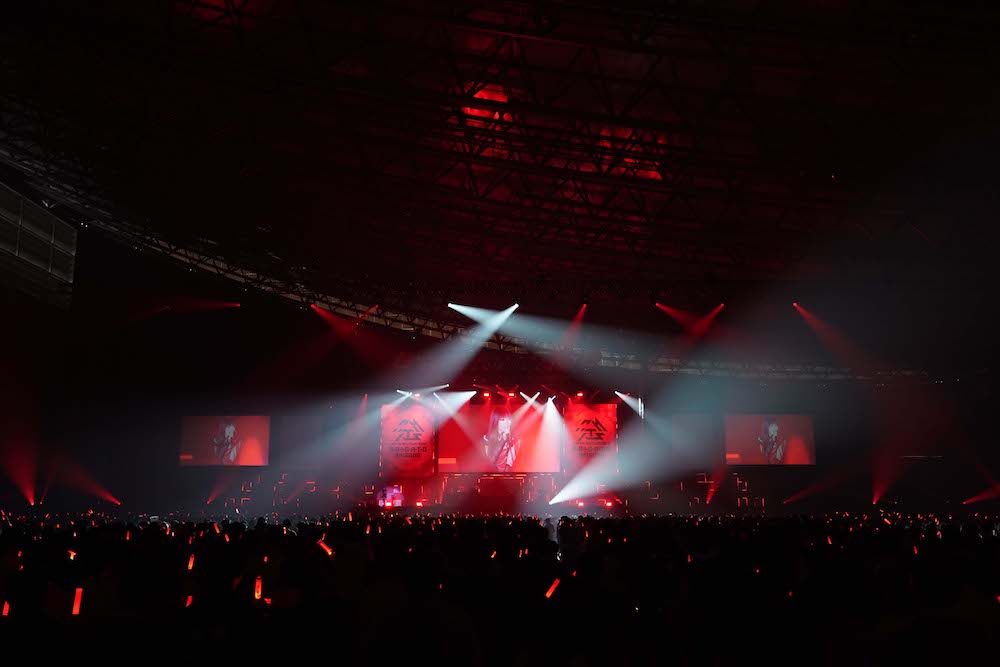 A really great highlight of the show was watching Yousei Teikoku command the stage with her overwhelming presence. Not only did she whip the audience into shape, she even made the band continue to play on loop while making the audience chant that they were all her subjects in her fairy kingdom. She even had her own podium from which she commanded, and demanded everyone's attention. She had fans jumping up and down to the beat and waving their lights so furiously that no one needs to go to the gym now for a week.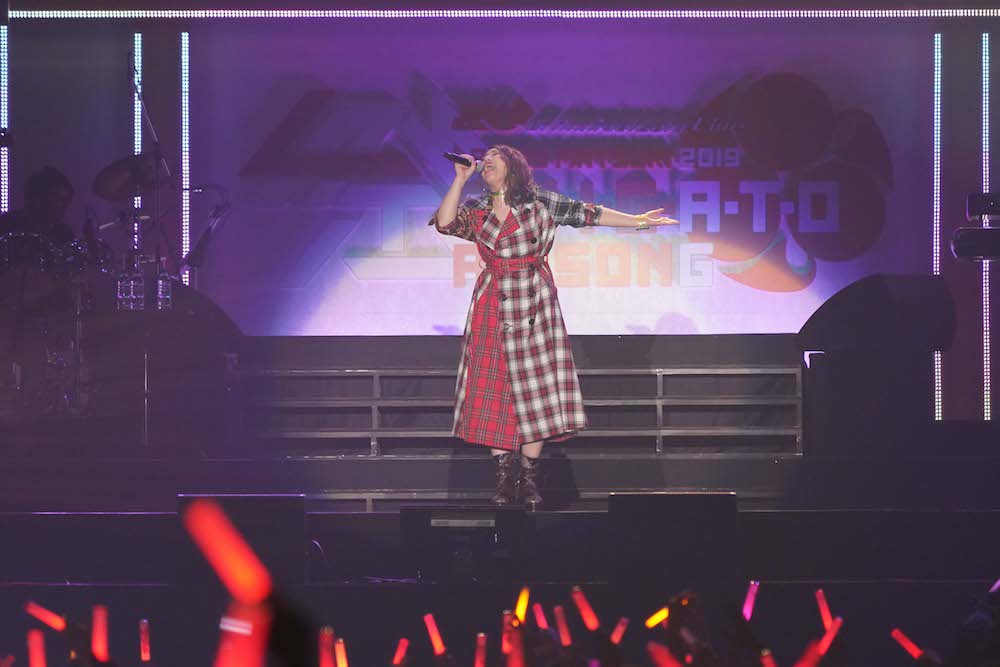 ZAQ, FAYLAN, Chihiro Yonekura, and of course ALI PROJECT (with their eccentric stage costumes) were hands down some of the best highlights of the entire show, with ZAQ showcasing her vocal prowess with 'Sparkling Daydream'. On her on-stage performance was impactful and demonstrated just how to keep the audience fired up, as she attacked every lyric with an intensity that it permeated through your body as she sang it.
Photos from DAY 1
AIKATSU STARS!

ChouCho

Fuchigami Mai

TRUE

Aqours
About Lantis Matsuri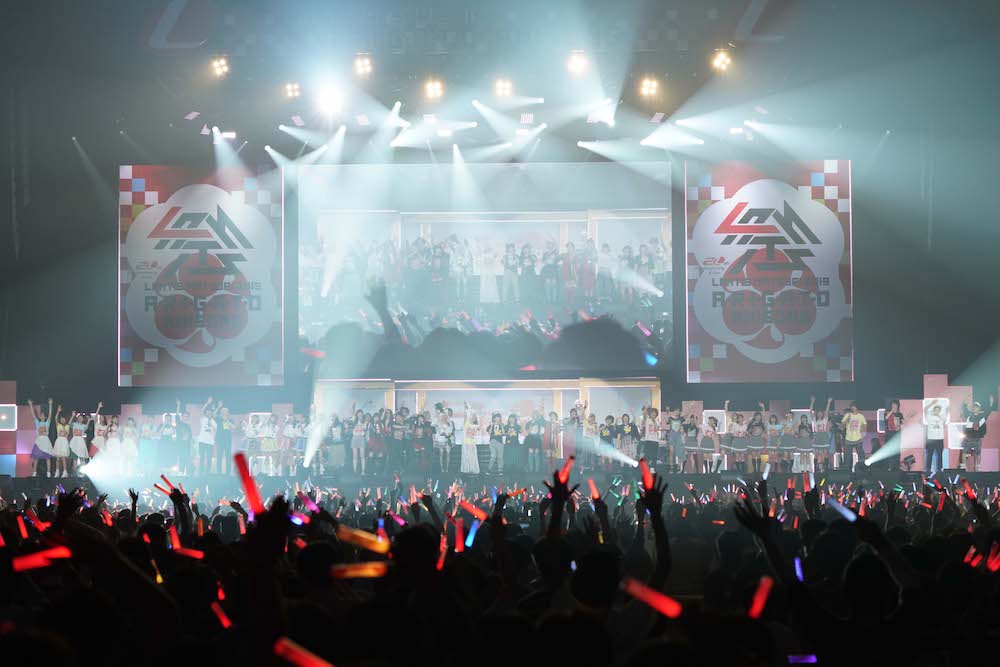 Lantis is a Japanese music label founded in 1999 focused on anisong music. Lantis is also the lead organizer of the Anisong World Matsuri concert series.
The next Lantis Matsuri 2019 at Anime NYC will take place at 7:30 PM on Friday, November 15 in the Special Events Hall of the Javits Center. For more information about the next Lantis Matsuri, visit the official site for more information.
A global Live Streaming "Lantis Matsuri 2019 at Anime NYC" conducted by MyAnimeList and Honey's Anime has been launched through the streaming service called MAL Live. Visit to watch the live streaming of the next Lantis Matsuri!
Official site (English) http://animenyc.com/lantismatsuri2019/