Mirai High School is the collaboration project between Danny Choo and ISETAN. This is the 2nd time since the last Autumn as they worked together on a project called Mirai Department Store.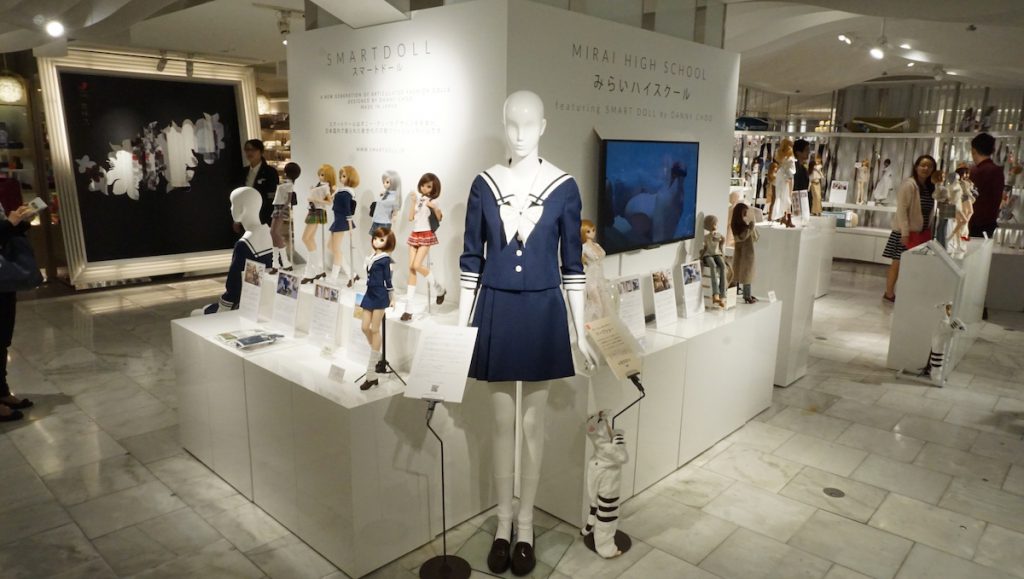 The spring 2017 they rolled out Mirai High School and they have worked with ISETAN to produce Smart Doll sized versions of school girl wear and a Mirai High School uniform that uses the ISETAN Tartan for the skirt and ribbon.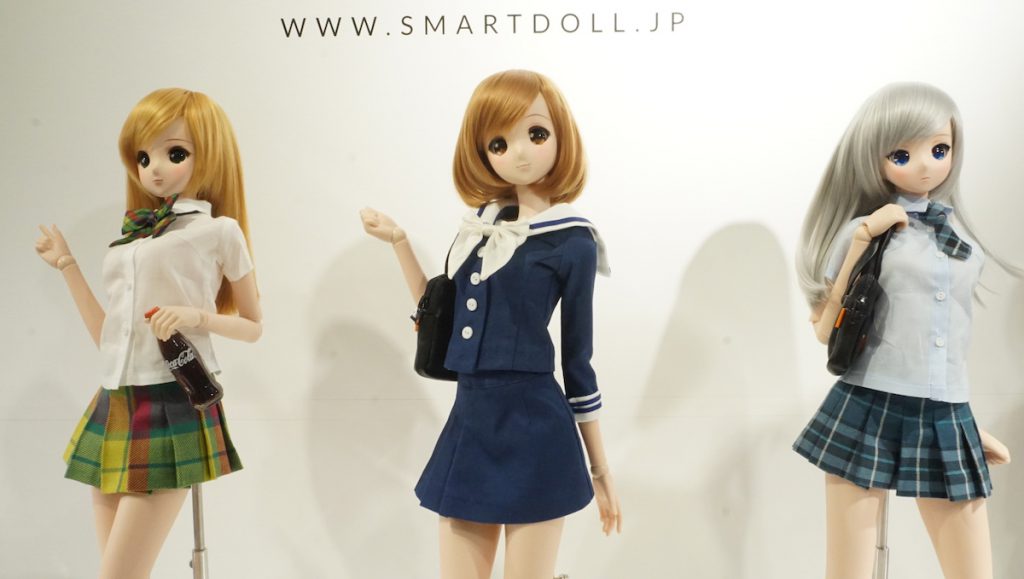 Danny Choo is the founder of Culture Japan and creator of all the Smart Dolls and is best known for his popular virtual mascots including Mirai Suenaga and Chitose Shirasawa.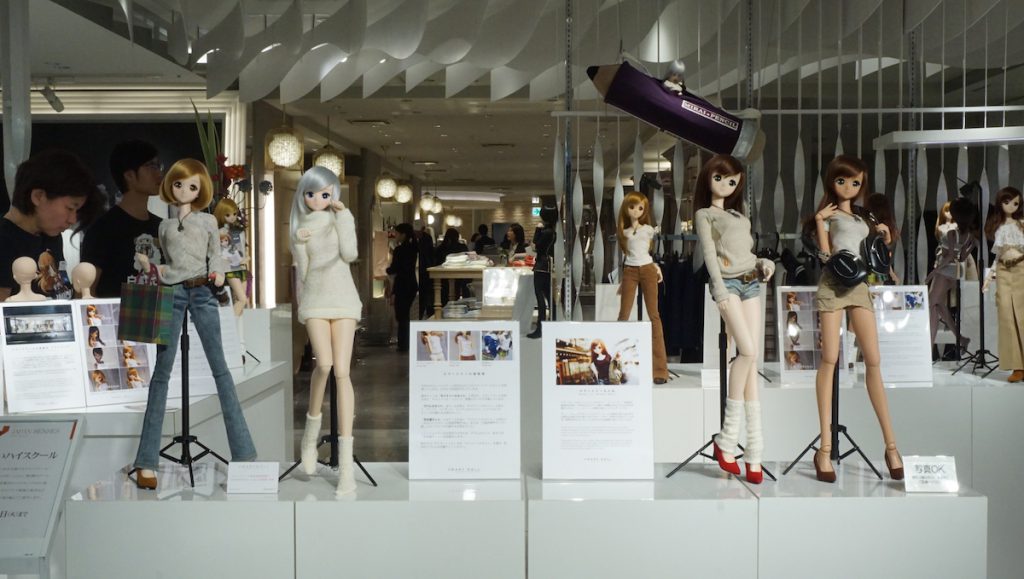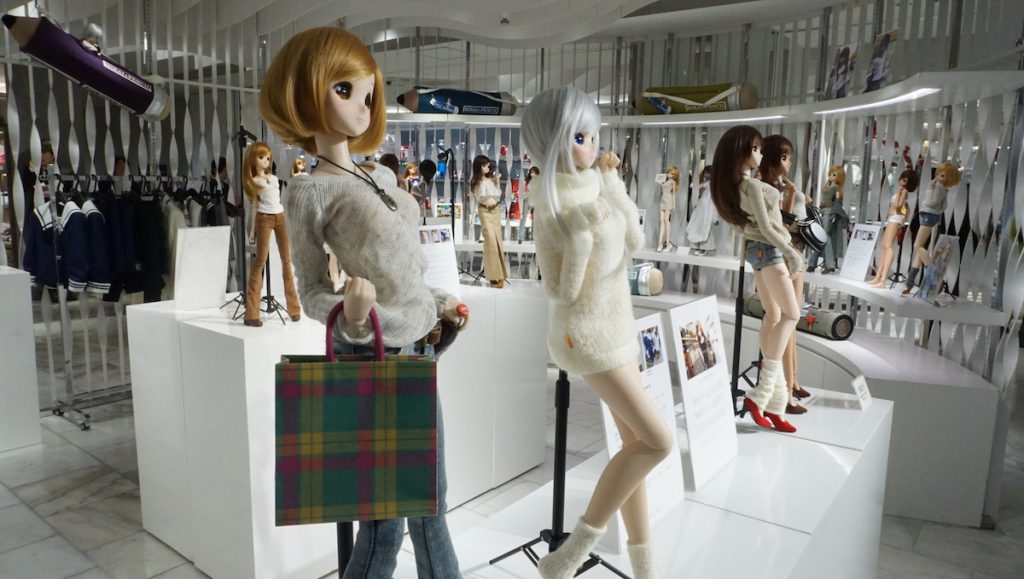 Mirai chan holds Smart Doll sized ISETAN shopper!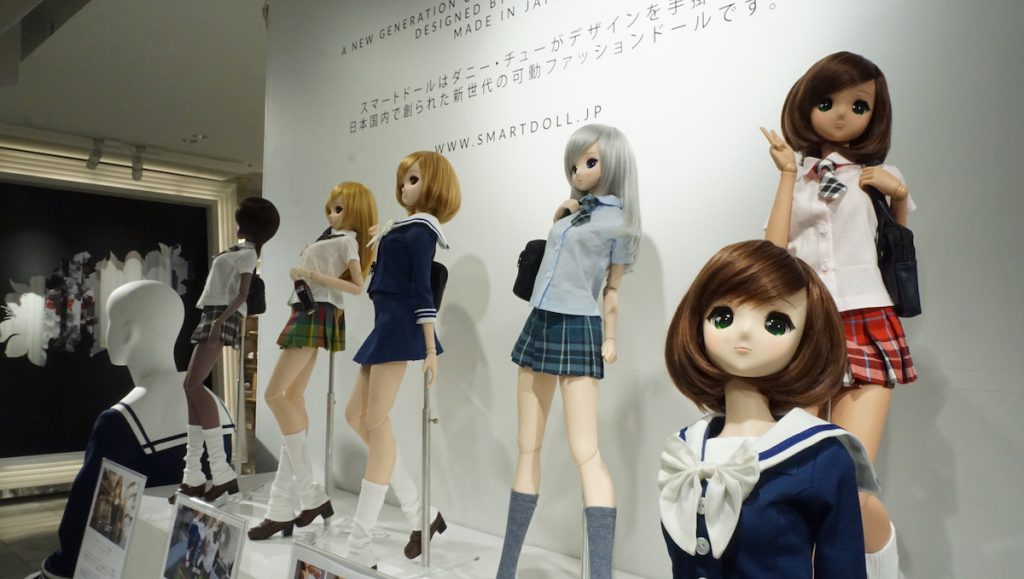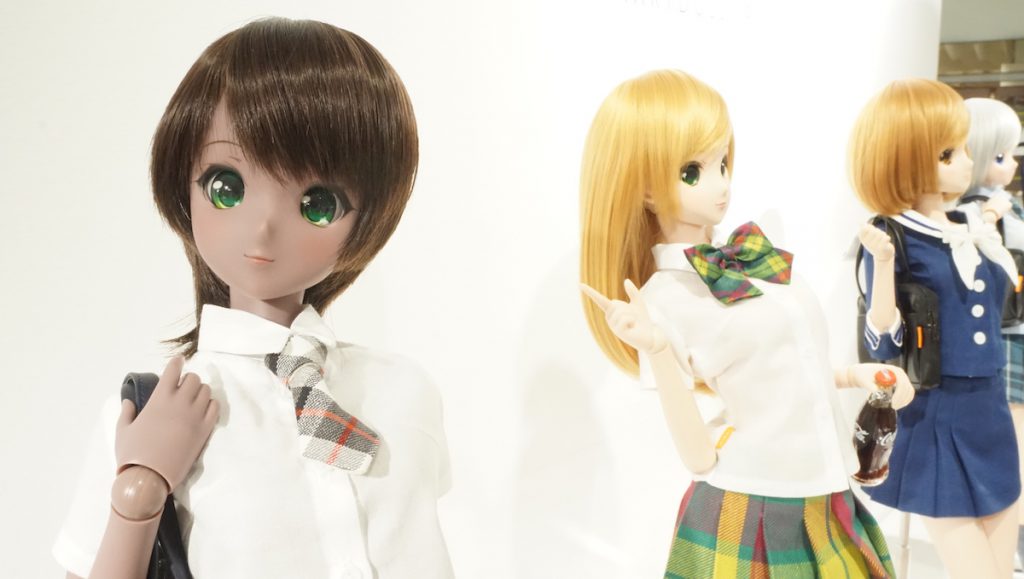 Smart Dolls wearing Japanese style school uniforms with ISETAN tartan.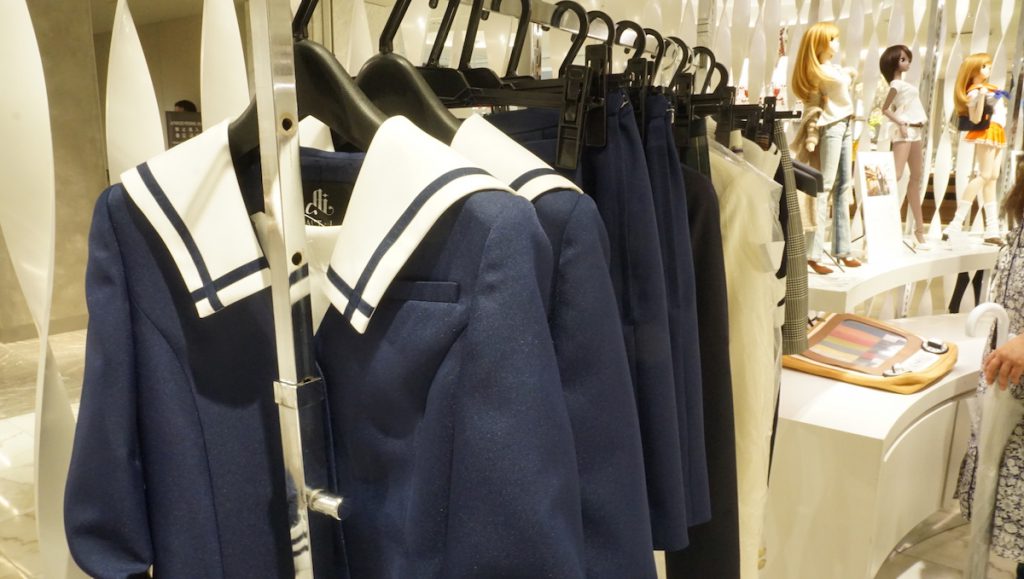 They displayed the life sized Mirai High School uniform.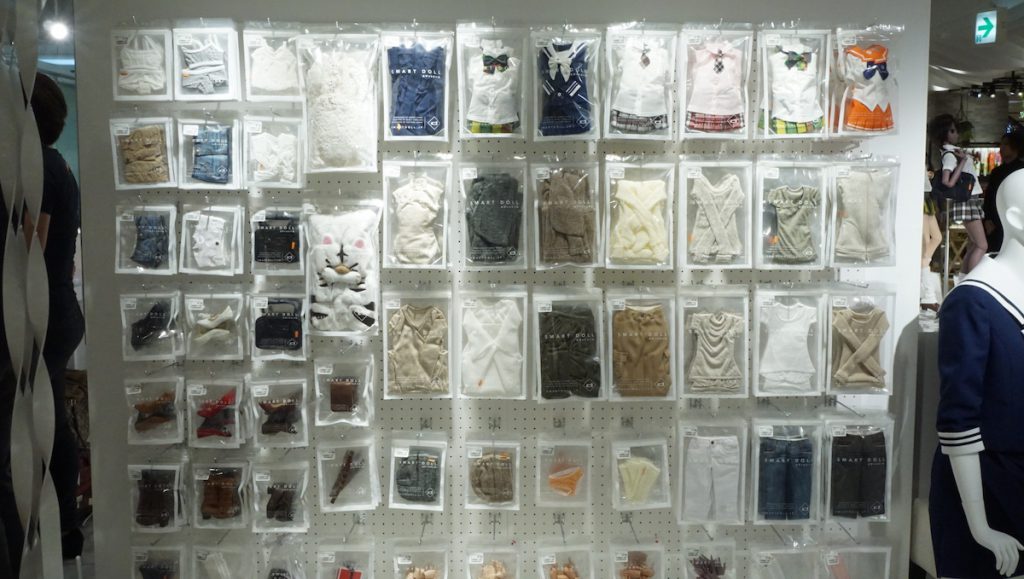 The various outer and inner for the Smart Doll.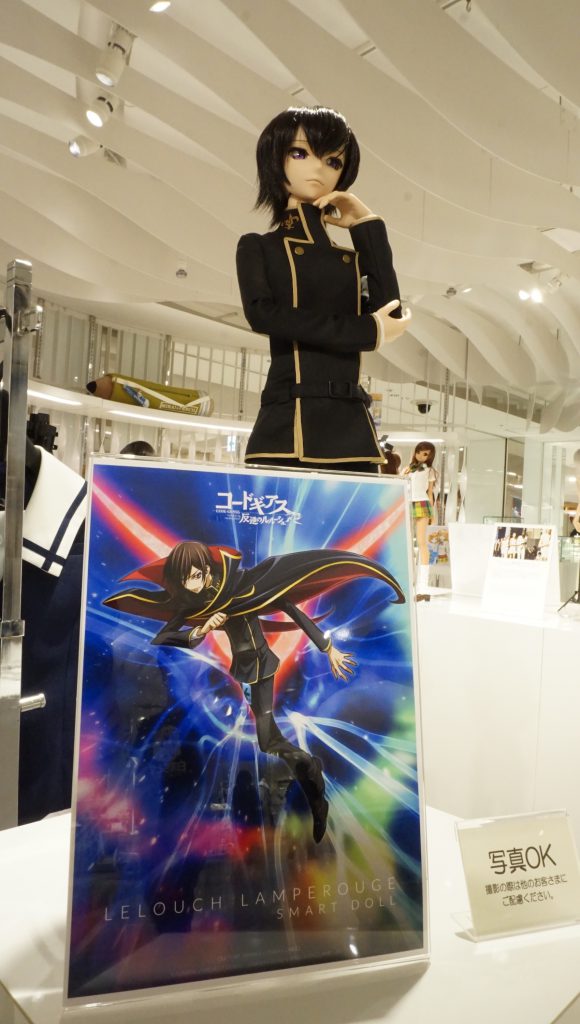 Lelouch Lamperouge from Code Geass series collaborated with SUNRISE Inc. just released! He looks so cool!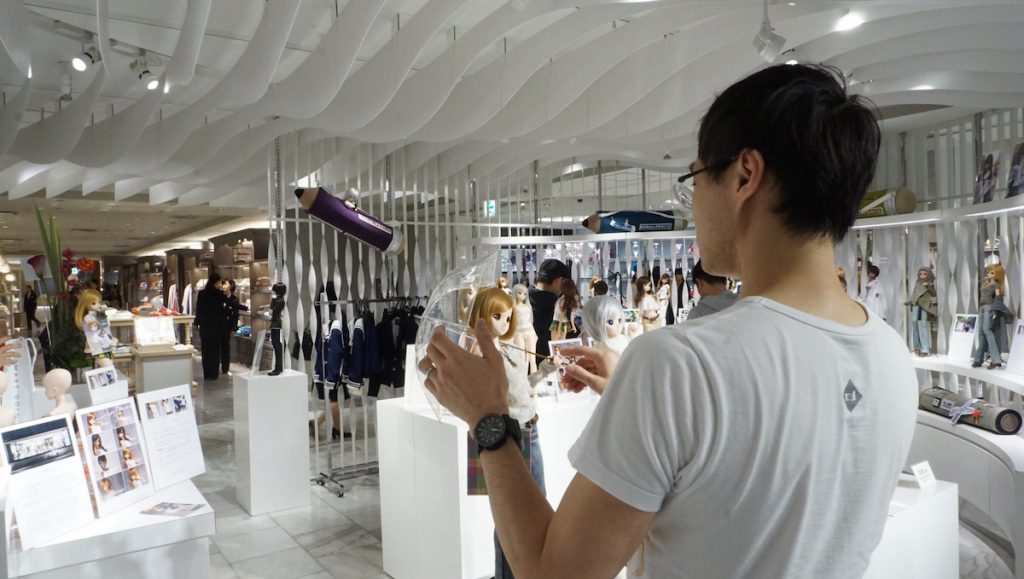 Finally, Danny Choo appeared at store and started setting up. This special umbrella is a new item just brought by hand.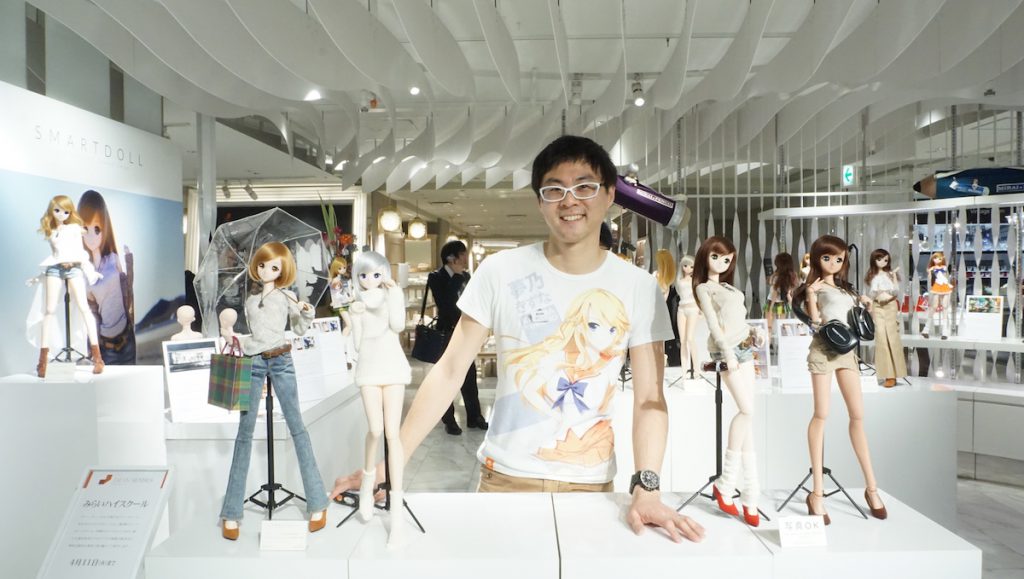 Mirai High School is opened until 4/11 at Isetan Shinjuku, and so don't miss out!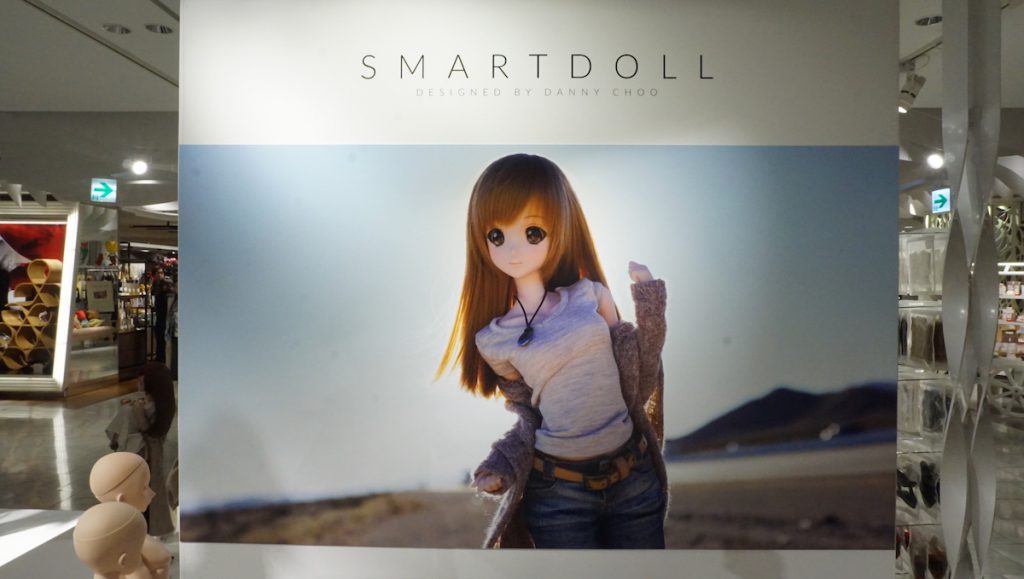 Mirai High School
Date: 2017 April 5th Wed – April 11th Tue
Location: ISETAN Shinjuku main store 5th floor. Check here for directions.
Opening times: 10:30- 20:00