At TOWER RECORDS CAFE, a collaboration cafe with "Cardcaptor Sakura: Clear Card" will be held between February 6th and March 14th 2018!
Cardcaptor Sakura's world view can be enjoyed and plenty of original collaborative menus!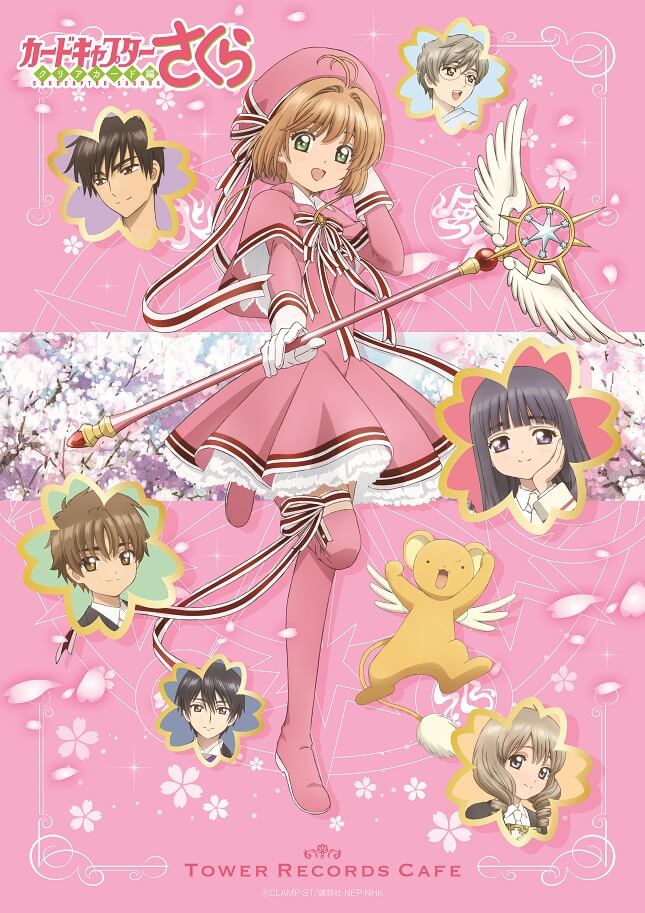 During the period, you can enjoy the world view of the work and the collaborative menus that can only be eaten here. Here are some examples (Tax included).
For more detail http://tower.jp/ccsakuracafe
"Cardcaptor Sakura: Clear Card" × TOWER RECORDS CAFE
Duration
Part 1. February 6, 2018 – February 22, 2018
Part 2. February 23, 2018 – March 14, 2018
Cafes
– TOWER RECORDS CAFE Shibuya branch
Opening Hours: 10 am – 22 th (L.O. 21 h)
– TOWER RECORDS CAFE Umeda branch
Opening Hours: 11 o'clock to 22 o'clock (L.O. 21 Hours)
– TOWER RECORDS CAFE Sapporo brunch
Opening Hours: 10 o'clock to 20 o'clock (L.O.19 o'clock)
Limited time event
Valentine's day
Duration: February 10, 2018 – February 14, 2018
White Day
Duration: March 10, 2018 – March 14, 2018
ⓒCLAMP・ST/講談社・NEP・NHK