Tokyo, December 16th, 2019. Today, the profiles of four male characters who play key roles in the story have been released. The composers working on the anime's opening and ending themes have also been announced.
The opening theme "Kiss Me" is being created by Nulbarich, a band that is highly popular with both men and women, while the ending theme "Hold Me Now" is being created by Benny Sings, a pop sensation from the Netherlands.
The 2nd group of participating composers has also been announced. The first composer is Evan "Kidd" Bogart, who has written songs for numerous major artists including Beyoncé (GRAMMY-Award Winning "Halo"), Rihanna, and Jennifer Lopez. The second is Tim Rice-Oxley, a member of the popular rock band Keane, which is currently on hiatus. Rounding off the lineup is Eirik Glambek Bøe, a member of Norwegian group Kings of Convenience, who are also known for their collaborations with Cornelius and Feist.
Tie-up with Gibson and Nord confirmed!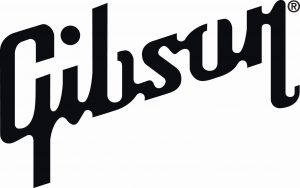 For this project, we are collaborating with Nord, a synthesizer/keyboard brand favored by the world's top players, and Gibson (Hummingbird), a world-renowned manufacturer of guitars. If you look closely at the first key visual, you'll notice that…
Carole's keyboard and Tuesday's guitar feature respective Nord and Gibson logos, adding to the authentic feel of the work!
What kind of music will they play in the anime? Please look forward to it!
CAROLE & TUESDAY
Premiering on Fuji TV's +Ultra timeslot in April 2019.
Launching on Netflix worldwide.
Also broadcasting on the following stations:
Kansai Television / Tokai Television / Television Nishinippon / Hokkaido Cultural Broadcasting / BS Fuji
Synopsis
Fifty years have passed since mankind began migrating to the new frontier: Mars.
It's an age where most culture is produced by AI, and people are content to be passive consumers.
There's a girl.
Scrapping a living in the metropolis of Alba City, she's working part-time while trying to become a musician. She's always felt like something is missing.
Her name is Carole.
There's a girl.
Born to a wealthy family in the provincial town of Herschel City, she dreams of becoming a musician, but nobody around her understands. She feels like the loneliest person in the world.
Her name is Tuesday.
A chance meeting brings them together.
They want to sing.
They want to make music.
Together, they feel like they just might have a chance.
The two of them may only create a tiny wave.
But that wave will eventually grow into something larger…
Staff
Supervising Director: Shinichiro Watanabe
Director: Motonobu Hori
Original Character Designer: Eisaku Kubonouchi
Character Designer: Tsunenori Saito
Music: Mocky
Music Production: FlyingDog
Animation Production: Bones
Official Homepage: http://caroleandtuesday.com/?lang=en
Twitter:@carole_tuesday
(C) BONES, Shinichiro Watanabe/Project CAROLE & TUESDAY