As the 1st of July is the 30th anniversary of animate there is going to be several new projects will be launched, and the press conference has been held on 17th March at Animate Ikebukuro Flagship Store. Hisanori Yoshida, Nippon Housou Announcer, known as Yoppy よっぴー has moderated the conference.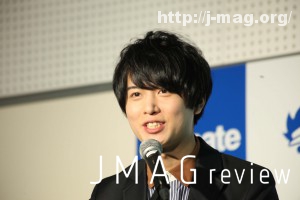 The conference started with the releasing the main anniversary projects collaborated with the industries and they are introduced by the voice actor Souma Saito 斉藤壮馬.
The brand new logo inspired by the official character Anime Tenchou
animate girls festival held in 5-6th November at Ikebukuro Sunshine City
The collaboration project with Yoyogi Animation Gakuin "Yo animte"
Animation project GoHands × Frontier Works × KADOKAWA
Mobile game project with DAME × PIRNCE(ディムプリンス)
Anime Tenchou becomes LINE stamp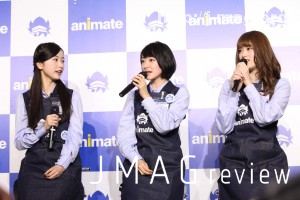 After all the information was released there has been a special talk session with Rina Ikoma 生駒里奈, Sarina Matsumura 松村沙友理 and Kotoko Sasaki 佐々木琴子 from Nogizaka 46 乃木坂46 and voice actor Tomokazu seki 関智一.
The main topic was to talk about how the idols got known animate and since when they become Otaku themselves. Ikoma and Matsumura had talked a lot about their local animate from their hometowns. Ikoma said that she hasn't got much money to buy, but when she has given Otoshidama she visited animate Akita(アニメイト秋田) to spend all. Matsumura's episode was that she made friends at animate in Osaka. Sasaki described that she often visited animate Takasaki(アニメイト高崎) to search for Ginatama goods. Then they laughed and talked about anime instead of animate!?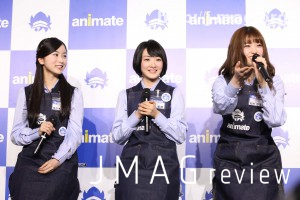 They also mentioned slightly about the most famous school idol project and they said that they are dreamed of being school idols though they are already so famous! They expressed how passionate about being idol is just as emotional as being anime lovers.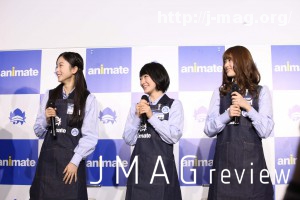 Lastly, the announcer Yoshida asked the question of what does animate mean to you? Sasaki said it is like healing because window shopping can make you happy. Ikoma described that it is like the story of Urashima Taro and Ryugu palace is alway there for me to be back ( and she added she doesn't have to get old). Matsumura said lastly that animate is the filed of trainings because you have to try hard to discover the best from the millions.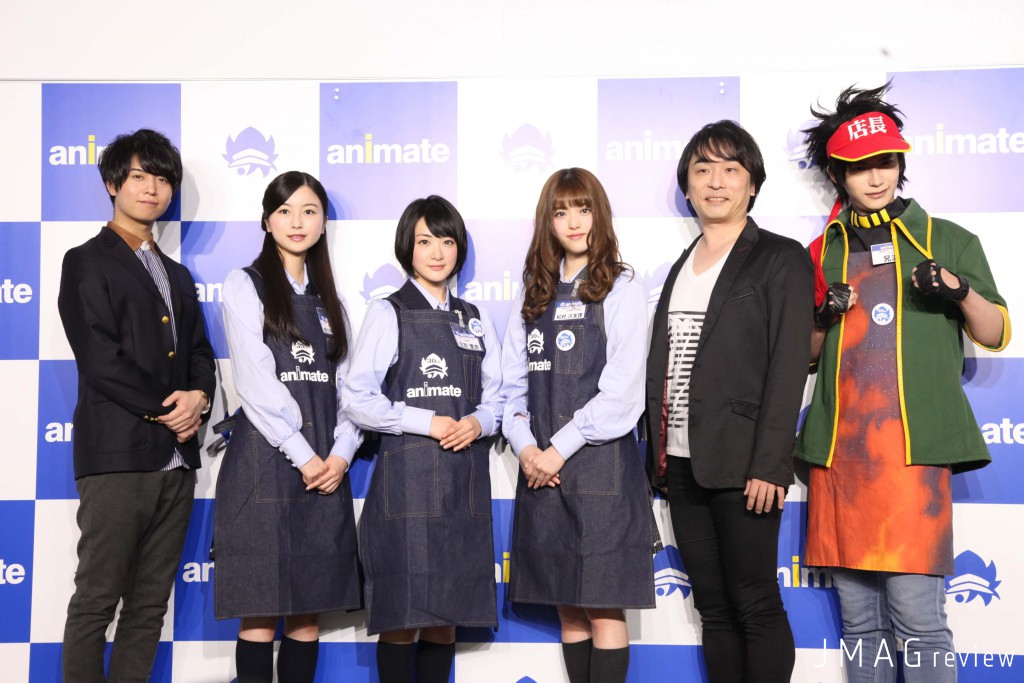 There has been so much and even more news will be released by animate during Anime Japan and we will keep you updated!