"I like animation, but can not watch because there are so many, and it is impossible to follow news …"
Four seasons in a year, many Japanese animation are broadcasted on TV for more than 12 episodes. Meanwhile, various manga, Light novel and games are newly born as "original work". It is certainly difficult to chase all that information!
We decided to start "TOKYO Anime Log 2017" which roughly summarizes the weekly animated news on a trial basis.
As this year will be over soon, we would like to post the 1st issue of December "TOKYO Anime log 2017".
News Summary from 1st week of December
"Himouto! Umaru-chan" exhibition held at Tokyo Anime Center!
he Exhibition "Himouto! Umaru-chan exhibition ~ Umaru and her best friends" will be held at Tokyo Anime Center from Wednesday, December 20!
Blend S Special Fan book released.
From the currently broadcasted TV anime "Blend S", a new book that summarizes fan books and anthology comics in one volume was released.
"Shoujo Shuumatsu Ryokou" Collaboration cafe.
From the TV anime "Shoujo Shuumatsu Ryokou" currently on air, a collaboration cafe with Tokyo · Gee Store Akiba 6F "Cure Maid Cafe" is scheduled to be held. You can enjoy all 9 kinds of original menu.
Anime NEWS from winter 2018
"Ryuuou no Oshigoto!" PV released.
PV was released from TV anime "Ryuuou no Oshigoto!" Broadcasting from January 2018. The film is about a 9-year-old girl, Hinatsuru Ai, who pushed under Kuzuryuu Yaichi becomes a disciple.
"Mameneko" becomes TV animation in January 2018.
Manga "Mimeko" about life with cute cats becomes TV animation. The work features a comical relationship between the 30-year-old OL "Kainushi san" and the two kittens "Azuki" and "Daizu".
Official site http://mameneko.club/
"Basilisk Ouka Ninpouchou" 1st PV released.
From the TV anime "Basilisk Ouka Ninpouchou" broadcasting in January 2018, the first PV was released.
『BEATLESS』PV and The new visual by redjuice announced.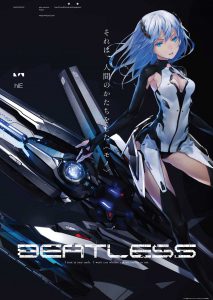 Beginning in January 2018 TV anime "BEATLESS" PV and the new visual was released.
And more!
480,000 copies sold by pixiv comic "Akun to Kanjo" will become TV anime.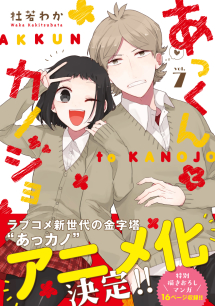 "Made In Abyss" 2nd season will be in progress.
It was planned to produce 2nd season, TV anime "Maid in Abys" broadcast in July 2017. In conjunction with this announcement, the sequel-produced Space Battleship PV is also released. Detailed information on the broadcast will be released in the future.
Nanatsu no Bitoku (The Seven Heavenly Virtues) becomes TV anime.
Hobby Japan's media mix plan "Nanatsu no Bitoku" will be TV animated. According to the announcement, PV and key visuals are released. It is the same series as the animation "Nanatsu no Taizai" published in 2017.
"Golden Kamuy" key visual released.
Key visual was released from TV anime "Golden Kamui" which has been previously announced. The film is based on the former soldier who takes the alias of "Immortal Sugimoto" aiming for the huge reserve funds Ainu left behind, set in Hokkaido in the late Meiji era that brought to the Gold Rush, and the Ainu girl story.
Source: Anime information site "Anibu"