A collaboration project of TV anime "Blend S" and "Royal Host Akihabara" which is currently on air will begin on December 6.
You can enjoy such unique menus at Royal Host including "Tsundere Kaho's Meatball Spaghetti", and each time you order a tie-up menu, you receive 1 original coaster.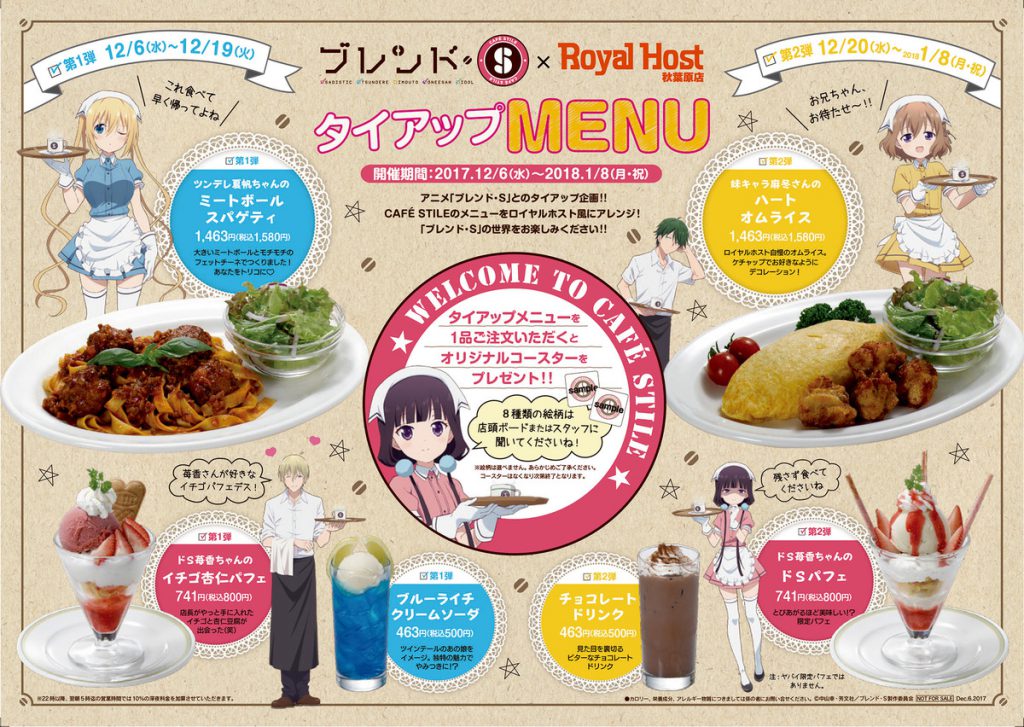 Anime "Blend S" × Royal Host Akihabara
Collaboration Menus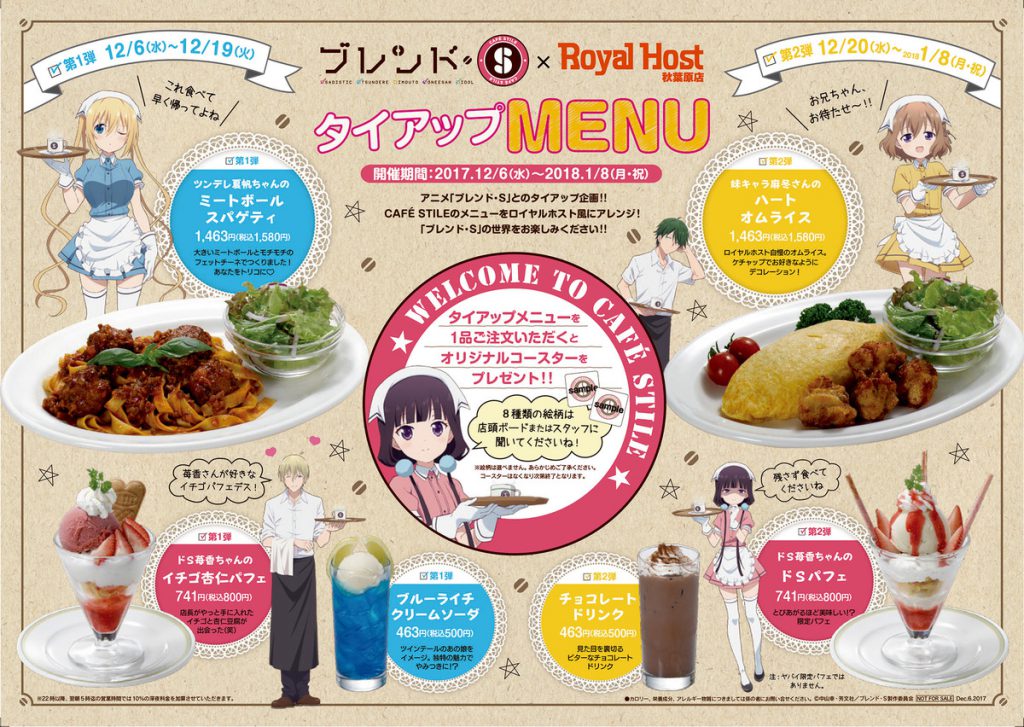 ※ The following list price is all tax excl.
[1st collaboration menu] December 6-19
Tsundere Kaho's "Meatball Spaghetti" ¥ 1,463
Sadistic Maika's "Strawberry Annin Parfait" ¥ 741
"Blue Lychee Cream Soda" ¥ 463
[2nd Collaboration menu] December 20-January 8
Sister character Mafuyu's "Heart omurise" ¥ 1,463
Sadistic Maika's "Do S Pafe" ¥ 741
"Chocolate drink" ¥ 463
Giveaways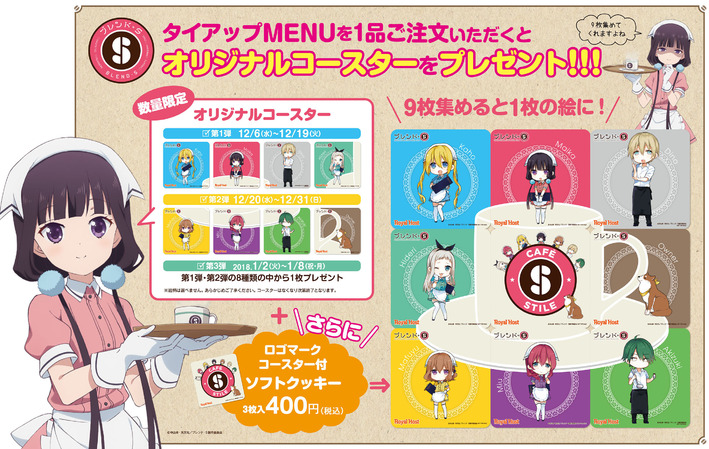 When you order a collaboration menu, you will receive an original coaster (total 8 different designs) drawn by the author Sachi Nakayama. But make sure you cannot choose which one!
Coaster designs are four in each of 1st period (December 6th – 19th) and 2nd period (20th-31st December), and the third period (January 2nd – 8th) will be eight designs. Do not forget to go through all the seasons.
In addition, the original cookie selling at Royal Host Akihabara also include that coaster as well! When you collect 9 kinds of coasters, it becomes one picture, so please try collecting it by all means!
TV animation "Blend S"
"Blend S" is a work that depicts how Sakuranomiya Maika works as a waitress at such bizarre cafe "Stile". "Stile" is not an ordinary coffee shop but a coffee shop where there are clerks with various attributes called "attribute cafe" …
公式サイト:http://blend-s.jp/
公式twitter:@blend_s_anime
©中山幸・芳文社/ブレンド・S製作委員会