Voice actress/singer Megumi Nakajima has announced that she will be releasing her fifth album "green diary" on February 3, 2021.
Green is a color that holds special significance for Megumi Nakajima, since she began her voice acting career as the character Ranka Lee in the TV anime Macross F. Under the theme of "green," she will be singing about the people that she holds close to her heart.
In addition to eight newly-recorded songs, the ten-song album will also include her 2019 singles – "Suiso" (Stars Align OP theme) and "Kamikazari no Tenshi" (Ascendance of a Bookworm 1st season ED theme).
The following artists will be involved in composing the new songs: Ameko Kodama, Dan Miyakawa, Hiroaki Hayama, Koshi Miura (Kuchiroro), RAM RIDER, Ryujin Kiyoshi, Soulife, Summer Valentine, Yuuki Ozaki (BBHF), and tofubeats.
Megumi Nakajima's New Album "green diary Product Details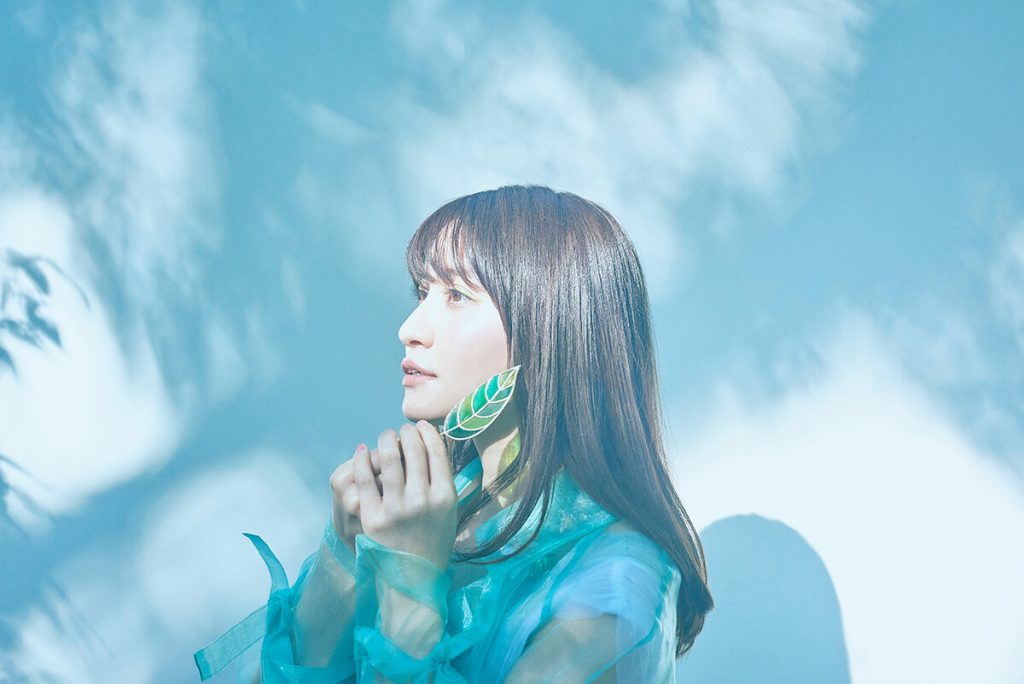 Artist: Megumi Nakajima
Title: green diary
Release date: February 3, 2021 (Wed)
Distribution
This album will be available on streaming services and major download sites such as the iTunes Store, RecoChoku, and mora.
Streaming services: Apple Music, Amazon Music Unlimited/HD, AWA, KKBOX, LINE MUSIC, mora qualitus, RecMusic, Rakuten Music, Spotify, YouTube Music, ANiUTa
Megumi Nakajima Profile
Born on June 5.
In 2007, she won the Victor Vocal & Voice Audition and made her voice acting and singing debut as the character Ranka Lee in the TV anime Macross F. She went on to release numerous songs, including "Seikan Hikou" as Ranka Lee, which reached number 5 on the Oricon weekly charts. Her first solo single "Tenshi ni Naritai" was released in 2009. In the same year, she won the award for Best Musical Performance in the third Seiyu Awards. In addition to her singing career, she has appeared in numerous TV animes, including Sacred Seven (as Aiba Ruri), A Town Where You Live (as Yuzuki Eba), and HappinessCharge PreCure! (as Megumi Aino / Cure Lovely). On January 28, 2019, the tenth anniversary of her first single, she released her first self-produced mini album "Lovely Time Travel," which included 80s idol music. Later that year, she released a compilation album titled "30 pieces of love" on her birthday. On September 30, 2020, she released a character song collection "FULL OF LOVE!!"
In recent years, she has become well-known as a fan of 80s idols and a collector of records.
Official website: http://e-stonemusic.com/mamegu/
Official Twitter: https://twitter.com/mamegu_staff
Official YouTube channel: https://www.youtube.com/channel/UCkOGw3UbTMkj8U0VYzdmi5A