TOKYO – JAN 15, 2021 – BAND-MAID, the internationally popular Japanese rock band with a maid motif, recently released their 4th album Unseen World on January 13, along with a music video for the song "Manners" from the album. With these releases still fresh in our minds, the band has also announced plans to hold an online listening party and release new contents on YouTube.
BAND-MAID's New Album Unseen World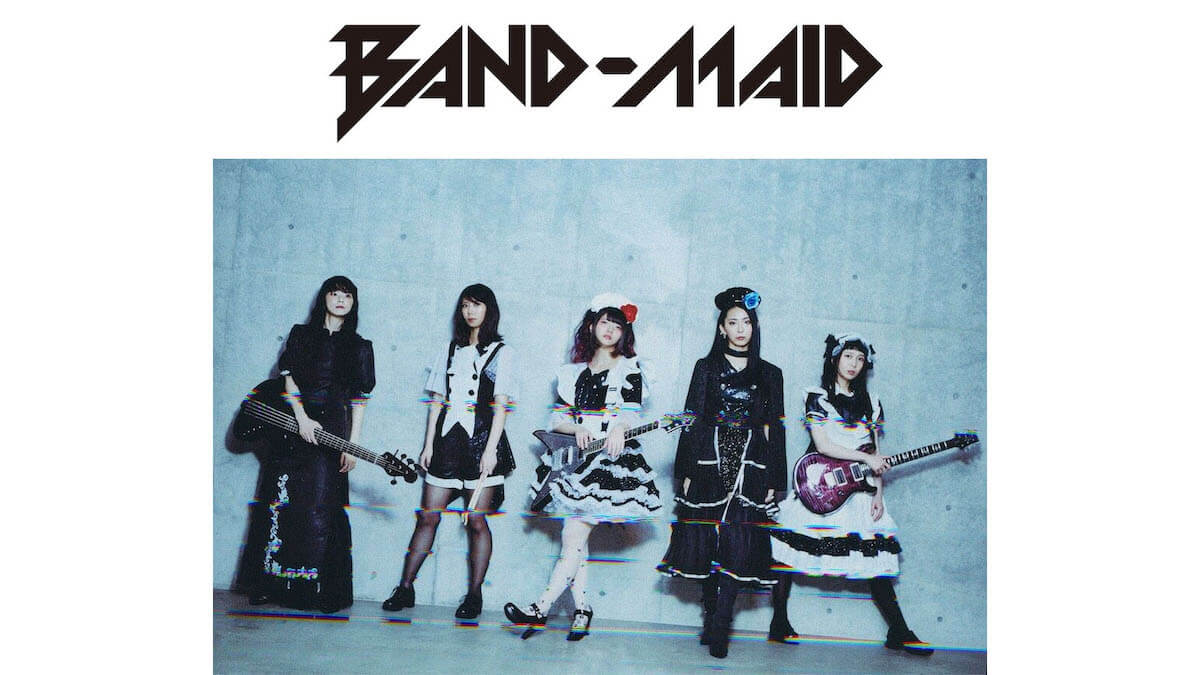 The BAND-MAID Unseen World Online Listening Party will be held at 21:00 on January 20 JST (7:00 on January 20 EST). This will be an online event where everyone, including the band members, can listen to the album simultaneously, in the comfort of their own homes, and share their thoughts on Twitter. To participate in the event, simply listen to the songs at the designated time and post about them on Twitter with the hashtags #bandmaid and #BMUWLP. The members of BAND-MAID will also be participating through their own accounts, so please be sure to check it out.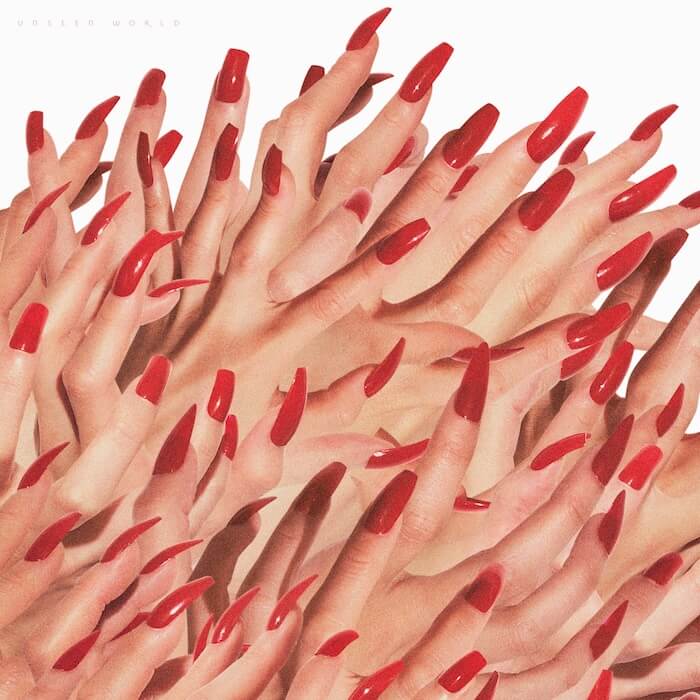 At 24:00 on January 20 JST (10:00 on January 20 EST), right after the online listening party, the band will be delivering part two of the contents previously announced to be releasing every week for four weeks starting from January 13 on YouTube. The band members will be participating in a chat session just before the release, so be sure to subscribe and press the notification bottom on the official BAND-MAID channel ahead of time and check it out. The URL and further details will be released at a later date.
The band also announced that they will be canceling their concert at the Nippon Budokan, which was scheduled for February 11. The decision to cancel this event was made after much deliberation and consideration of the current social situation, government policies, and other factors, with top priority given to the health and safety of the audience. The band members have also released their comments (see Appendix).
However, BAND-MAID have announced that they will be holding a crowdless online concert at a different venue on February 11. Details such as the viewing fee and starting time will be released at a later date.
BAND-MAID Unseen World (available for download and streaming on subscription services) https://lnk.to/Unseen_World
Track List
Warning!
NO GOD
After Life
Manners
I still seek revenge.
H-G-K
サヨナキドリ(SAYONAKIDORI) – Nightingale
Why Why Why
CHEMICAL REACTION
Giovanni
本懐(HONKAI) – Ambition
BLACK HOLE
BAND-MAID ONLINE OKYU-JI (online live)
Date: February 11
More details to be released at a later date.
Comments on the cancellation of the Nippon Budokan concert
To everyone who was looking forward to the Band-Maid concert at the Nippon Budokan on February 11, 2021, we have an important notice:
We have decided to cancel the event.
We regret that we will not be able to see you at the Nippon Budokan.
However, we have concluded that canceling the event is the best course of action at the present time.
We have been heartbroken to see the pandemic situation worsening day by day, threatening the health, safety, and livelihoods of people all over the world. We have decided to cancel this event because we do not want our activities to put people's lives at risk.
We know that some may disagree with this decision, but we ask you to bear with us.
Exactly one year ago, when we announced the Nippon Budokan concert, we were anxious about this huge challenge.
This past year, we have had some restrictions on our activities due to the pandemic, but thanks to your warm support, we always believed that we would be able to make it to the Nippon Budokan.
We can still clearly remember the thunderous cheers and applause when we announced the concert, and the joy that we felt on that occasion.
One day, when the time is right, we would still like to perform at the Nippon Budokan.
Our goal is to take the world by storm. Playing at the Budokan was an important step, but we have only just started down the road to our dream.
Although we have had to cancel several performances due to COVID-19, we found out through our online performances that there are more people waiting for us and watching us around the world than we could have ever imagined.
It is hard to say what the future holds, but we will continue bringing cheer to everyone through our music in the Band-Maid way.
We will continue moving toward our dreams without giving up, and we hope that you will accompany us.
Sincerely,
Band-Maid
BAND-MAID Profile
BAND-MAID is a rock band consisting of 5 women wearing maid outfits in achieving world domination. MIKU (Gt./Vo.) who used to work at a maid cafe in Akihabara came up with the idea to fuse the word "MAID" and "BAND" in July 2013. She then recruited a guitarist, bassist and drummer to form BAND-MAID. In the same year, Saiki (Vo.) joined the group and became a two vocal band.
~ WORLD WIDE MAID ROCK BAND ~
They refer to their concerts as "servings" and their audiences as "masters" and "princesses." In contrast to their maid world looks, they play hardcore rock music using their performance skills as weapons, they continue to fascinate their audience.
In 2015, their music video Thrill was introduced on an EU music website which attracted attention and fans worldwide.
In 2017, they had a rise in popularity in Japan as well, and started their first "one-man" tour at 6 different locations in Japan (8 concerts) which were all SOLD OUT. They also performed at some of the biggest rock festivals in Japan such as SUMMER SONIC and RISING SUN ROCK FESTIVAL.
They released their 2nd major album in 2018 causing a BAND-MAID sensation worldwide. In 2019, they released their 3rd Album "CONQUEROR".
The Album has 15 songs, "The Dragon Cries" produced by Tony Visconti.
BAND-MAID Official Homepage https://bandmaid.tokyo
BAND-MAID official YouTube channel
https://www.youtube.com/channel/UCJToUvYrmkmTCR-bluEaQfA
BAND-MAID "Manners" MV https://youtu.be/-FWuMx_pkH4
BAND-MAID Unseen World teaser video https://youtu.be/DNqzqhYWNpc