"Japari Cafe" which is based on the world view of animated "Kemono Friends" is now limitedly open in Harajuku, Tokyo during April 29 and Spring 2018.
けものフレンズの世界観をコンセプトにしたジャパリカフェが4/29
原宿にオープン!カフェオリジナルのフードやグッズをご用意してます。事前予約は下記URLより28日18時~、グッズのみのご入店は5/3 10時~店舗で整理券を配布します。https://t.co/Gz0NLkLDQq

— けものフレンズカフェ@原宿 (@japaricafe_hara) April 27, 2017
Here is where you can reserve your table.
---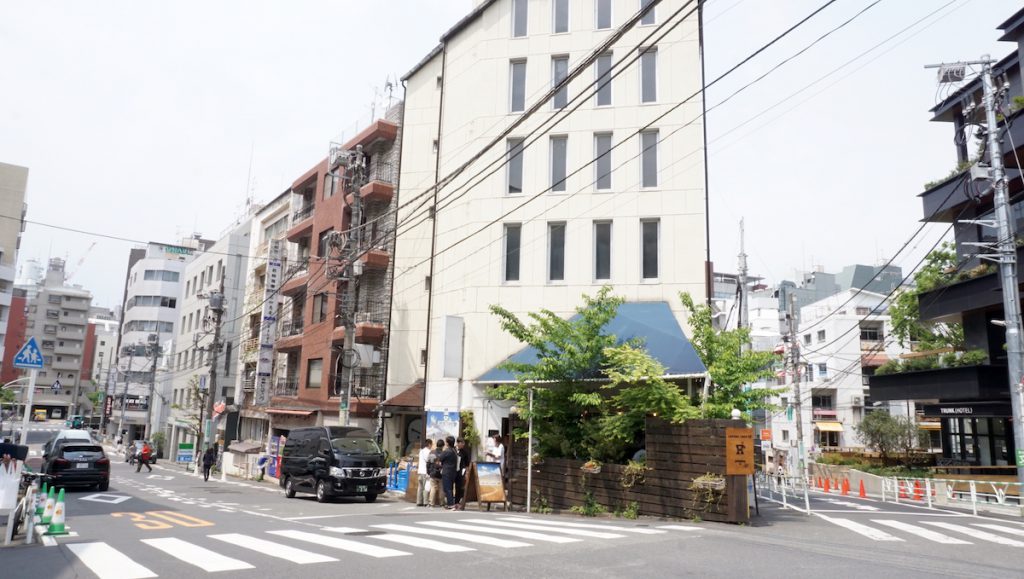 And so yes, here we are.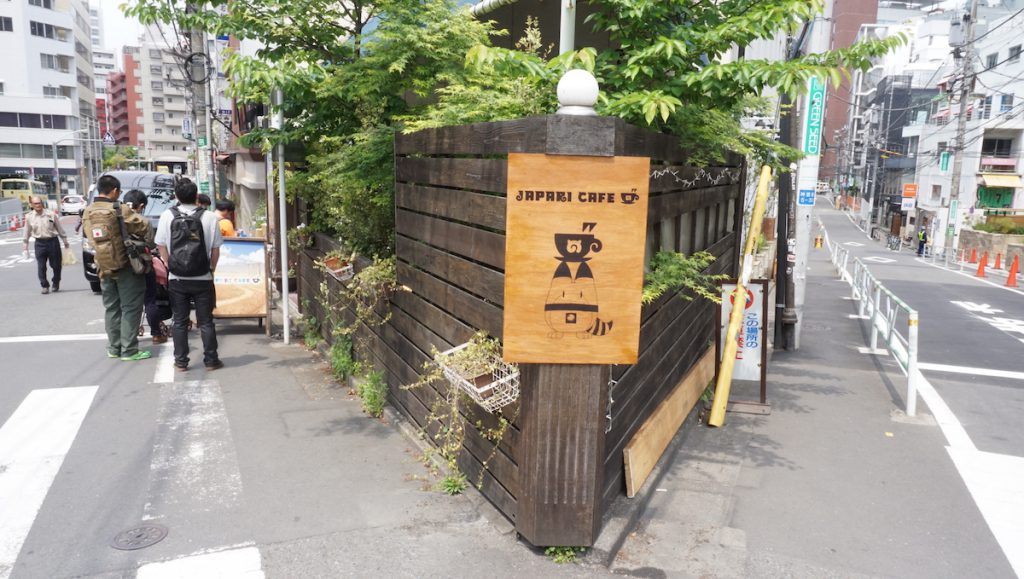 Lucky Beast on the on the signboard.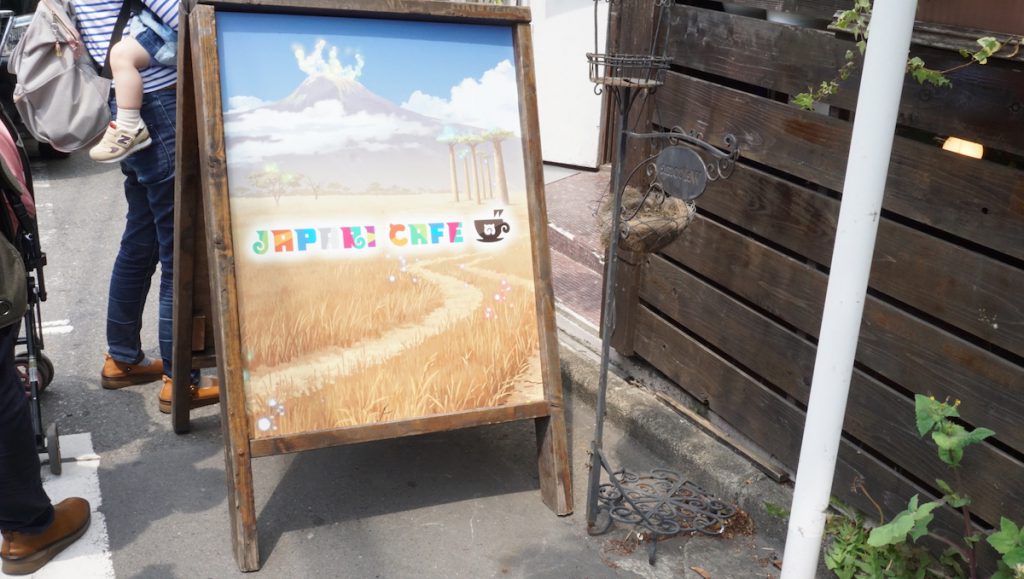 You can not enter without reservation and there is no big queue at all!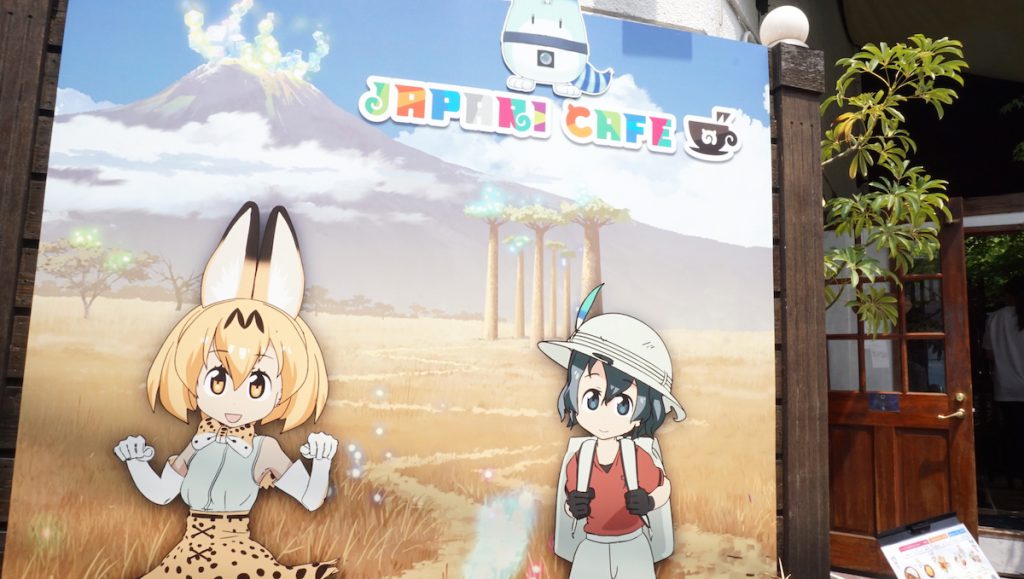 Here is the Photo booth of savanna area with Serval chan and Kaban chan.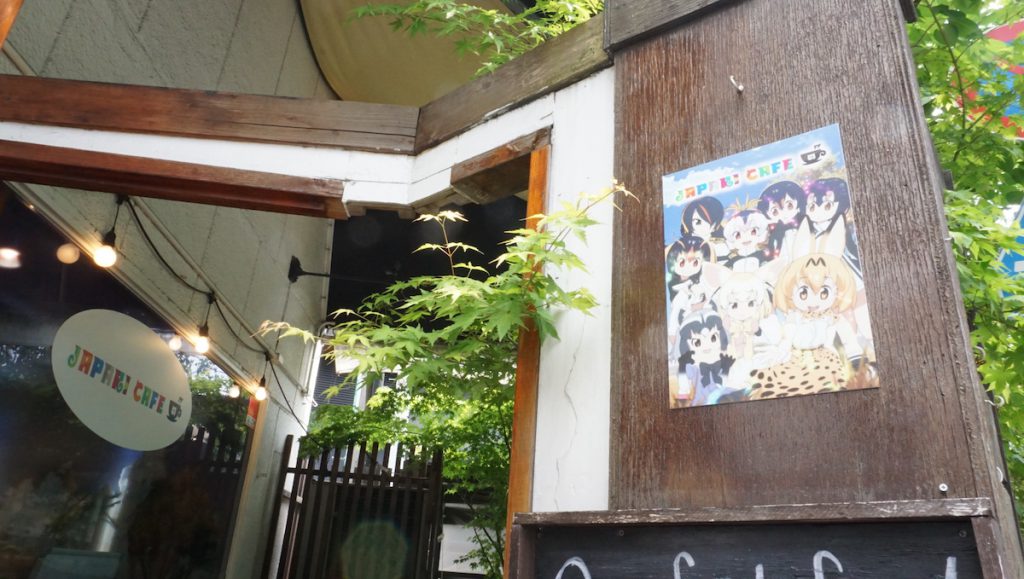 The main entrance..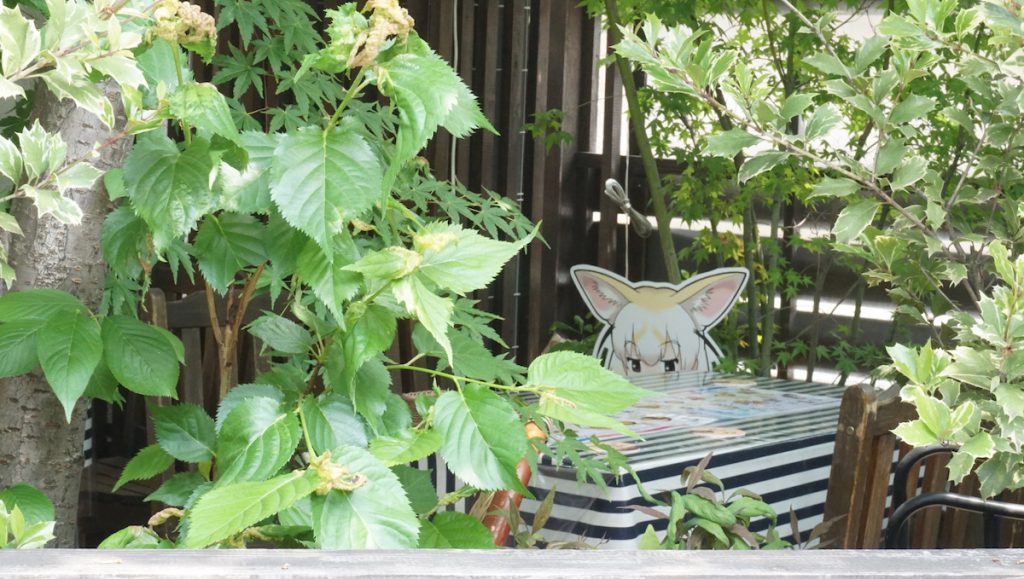 Fennec is hidden in the terrace.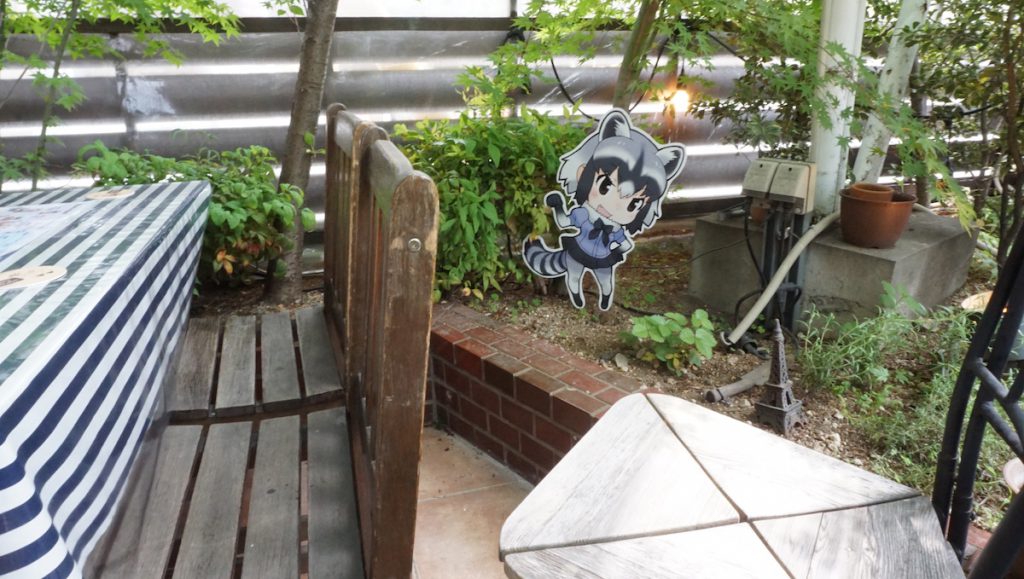 And Arai san is also waiting.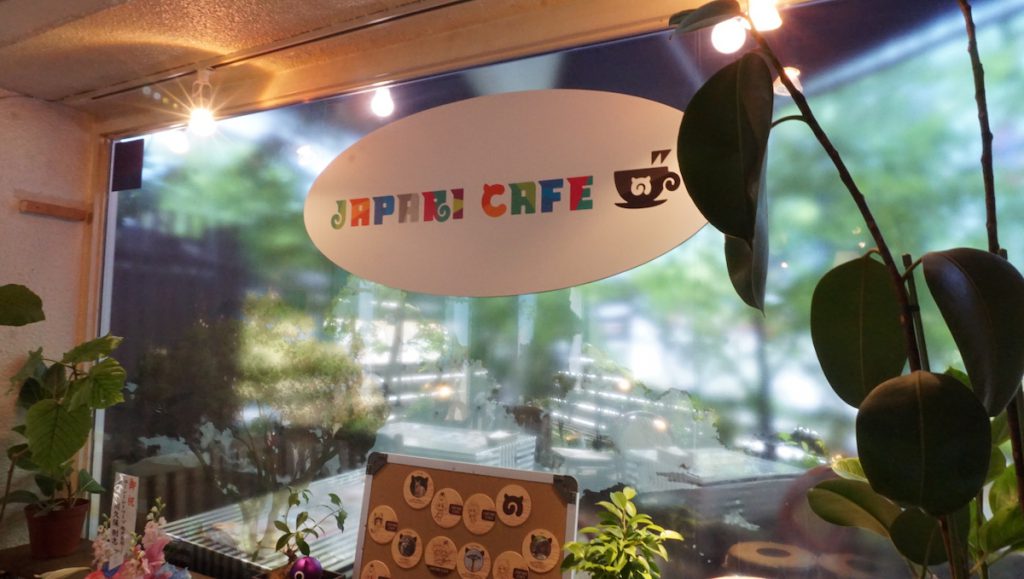 Let's get inside!!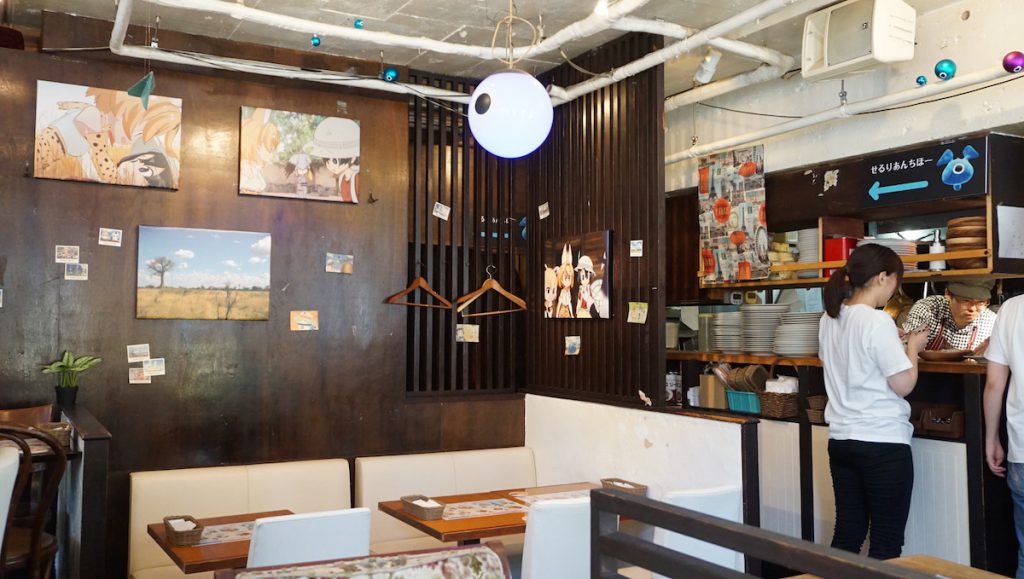 !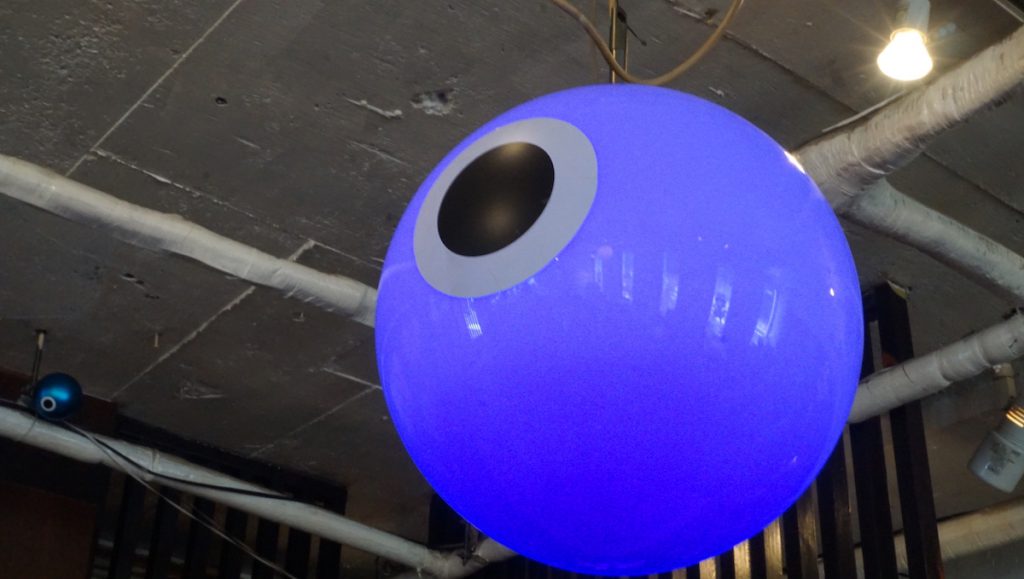 !!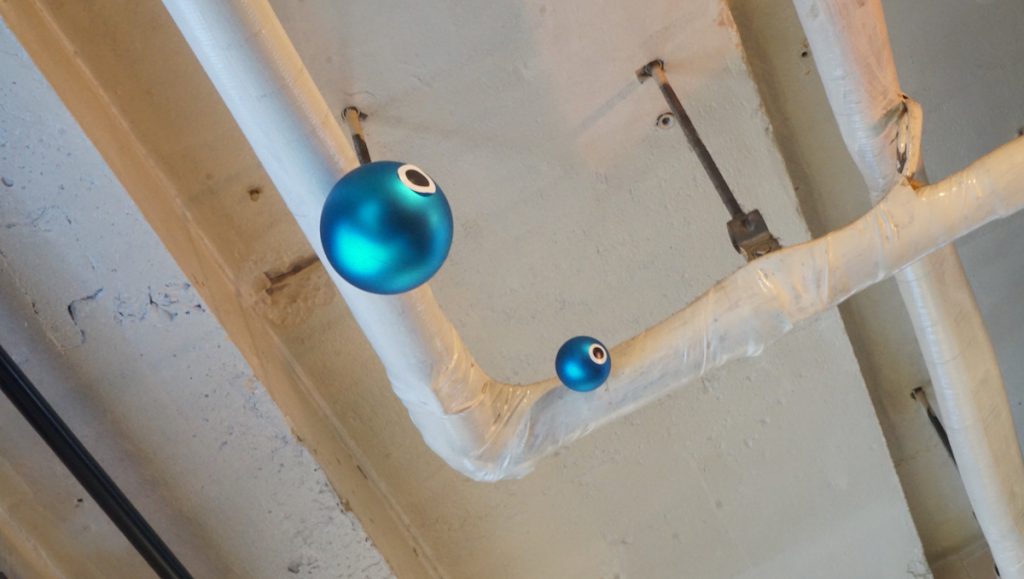 !!! Many Ceruleans are hanging from the ceiling!!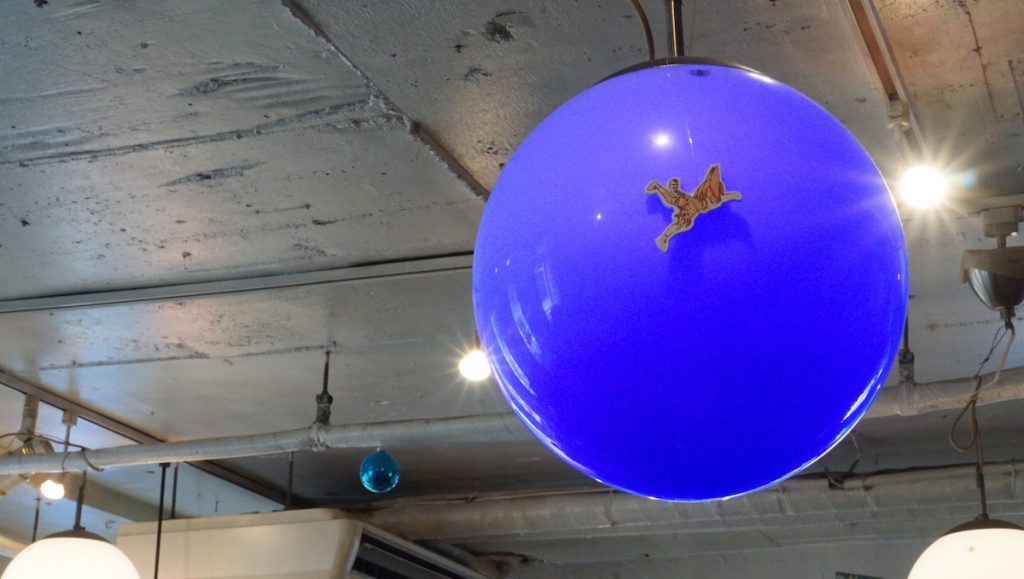 But the secret Serval chan trying to attack Ceruleans. Meow meow meow meow!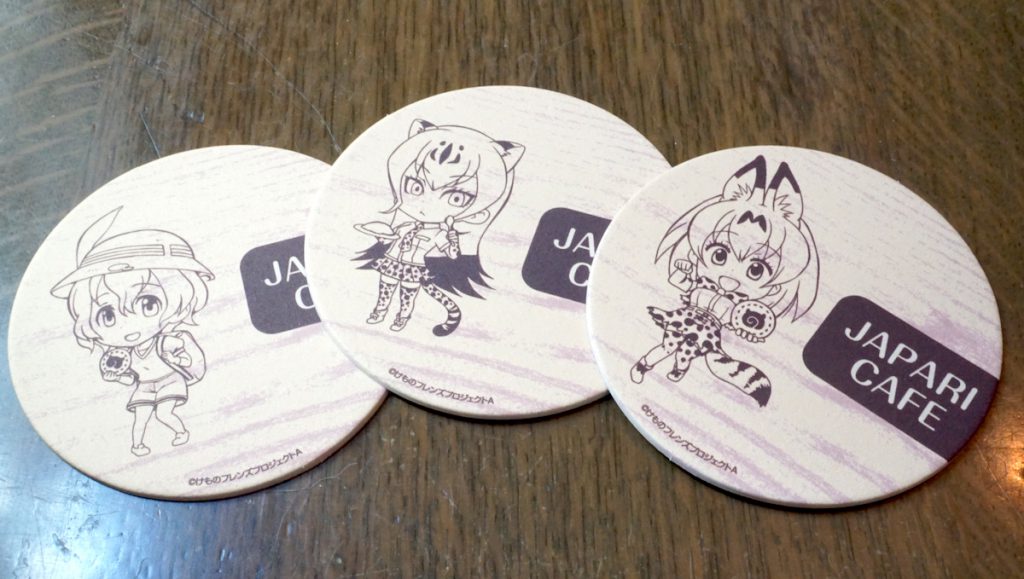 As soon as you come into the cafe you get two original coasters as a reservation reward. And since there is already 1 piece on the table, you got 3 coasters in total.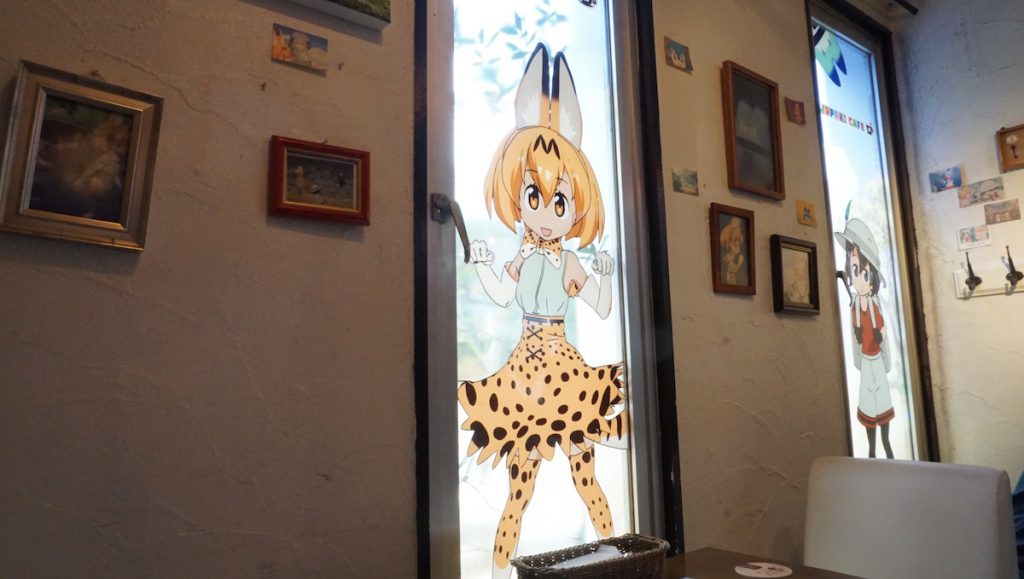 If you come to a cafe alone, you will certainly have a seat with someone and you cannot be left alone, so if you come with 2 or 4 friends you can have fun talking.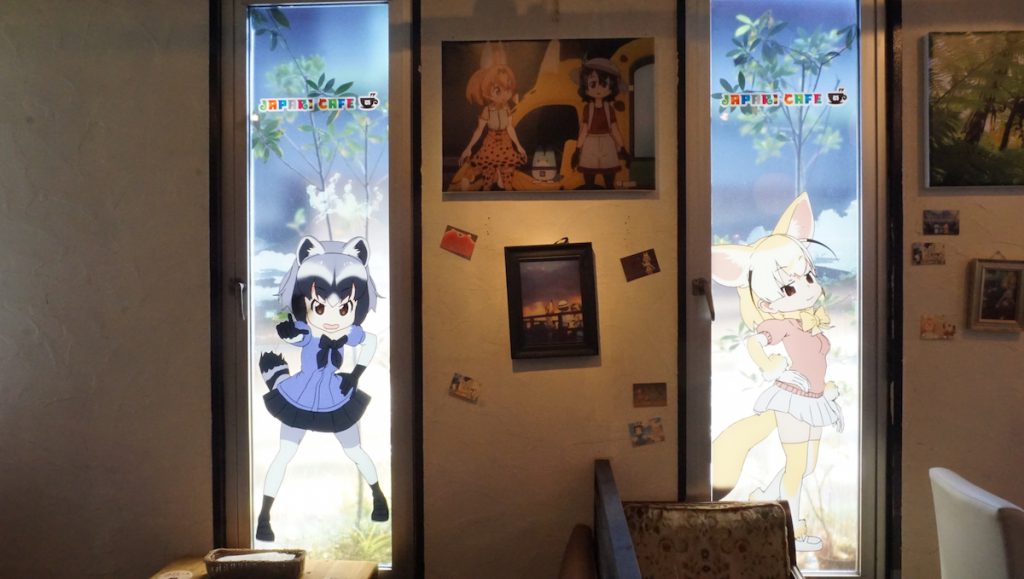 If you sit down and look around the inside of the cafe, you will feel "Sugoi!" by seeing Serval chan, Kaban chan, Fennec san and Arai san on the windows.
---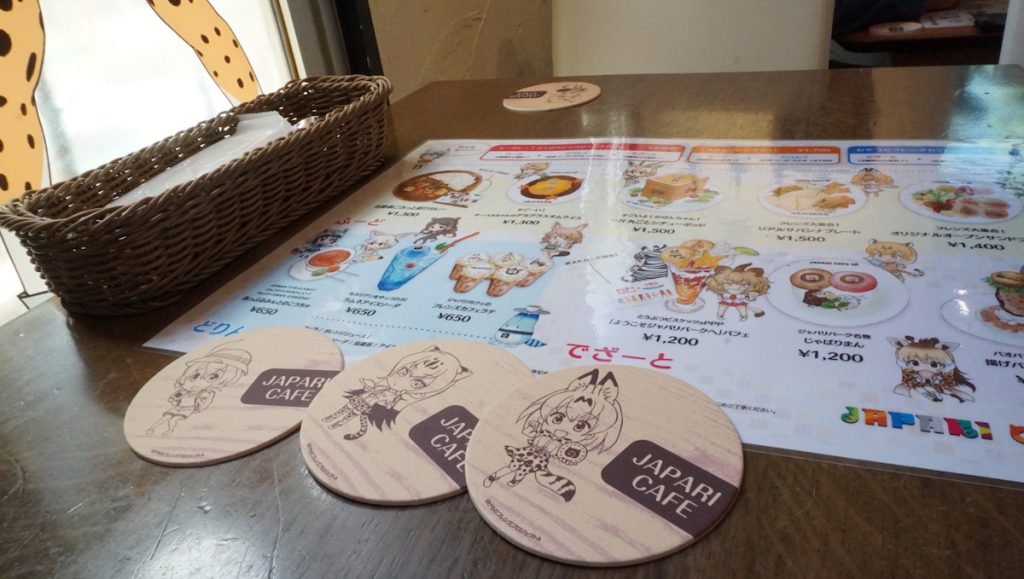 For the menu it's best to look on the official site before you go but we have ordered the Greedy set(2,800 Yen without tax) which comes with drink, main menu and dessert.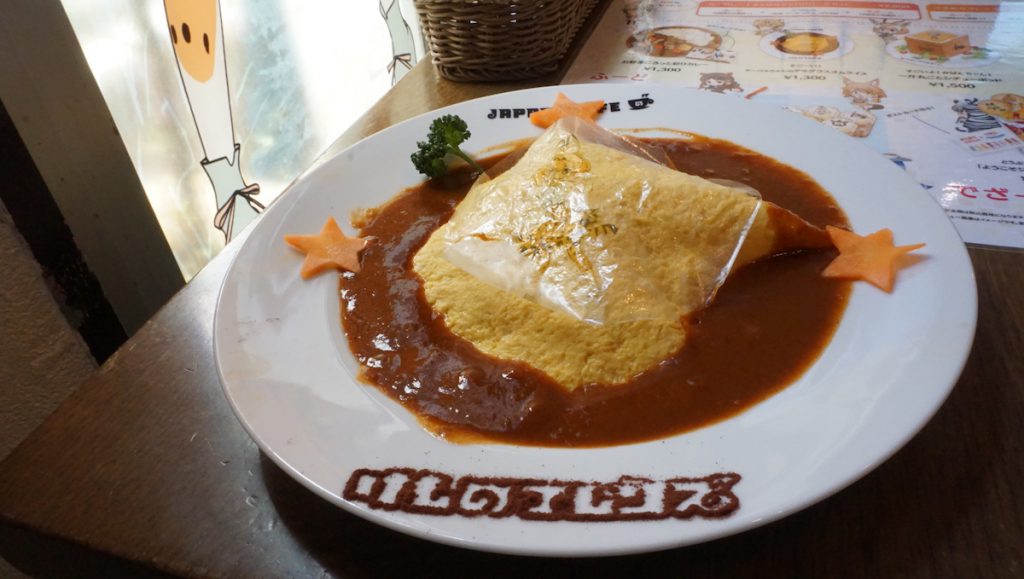 It's "Sugoi! Serval's Demiglace Omurice".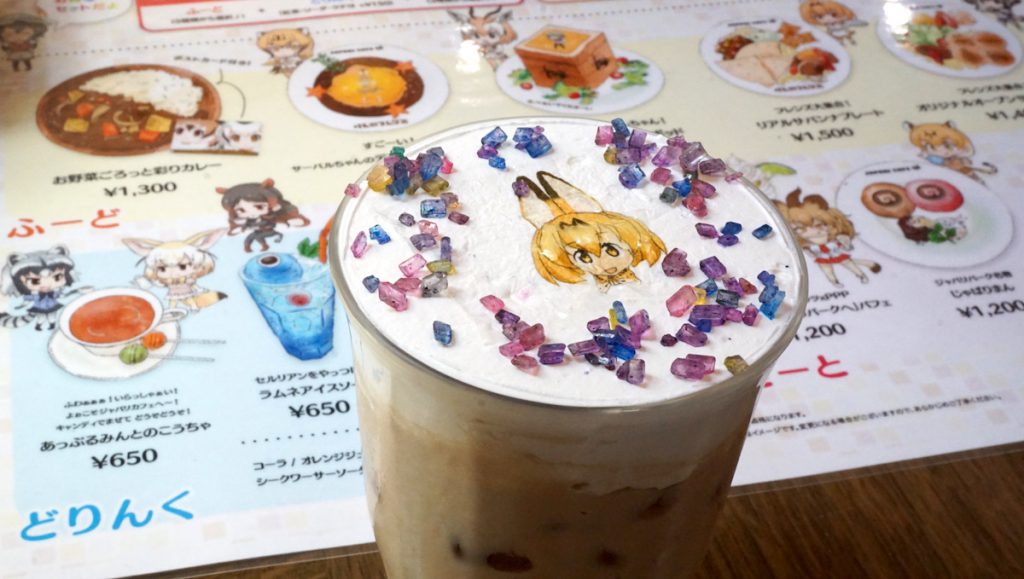 It's "Friends Cafe latte".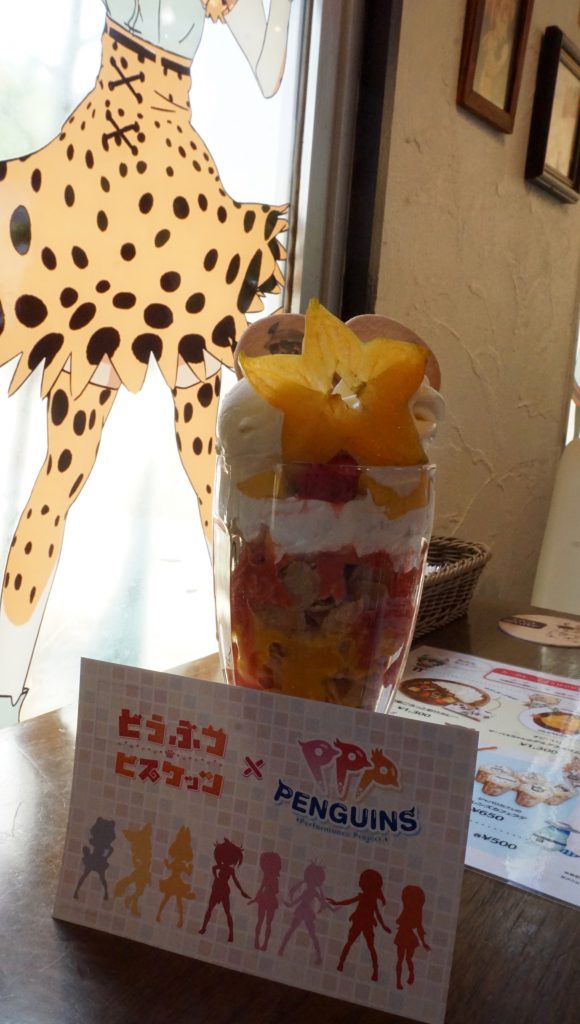 It's "Welcome to Japari Park parfait"which you must have noticed that is the same design from the first single "Welcome to Yokoso Japari Park".
The staffs at Japari Cafe were very friendly, and when the customers entered they were always greeting "Welcome to Japari Cafe!". The meal was big without complaint and the dessert was cute.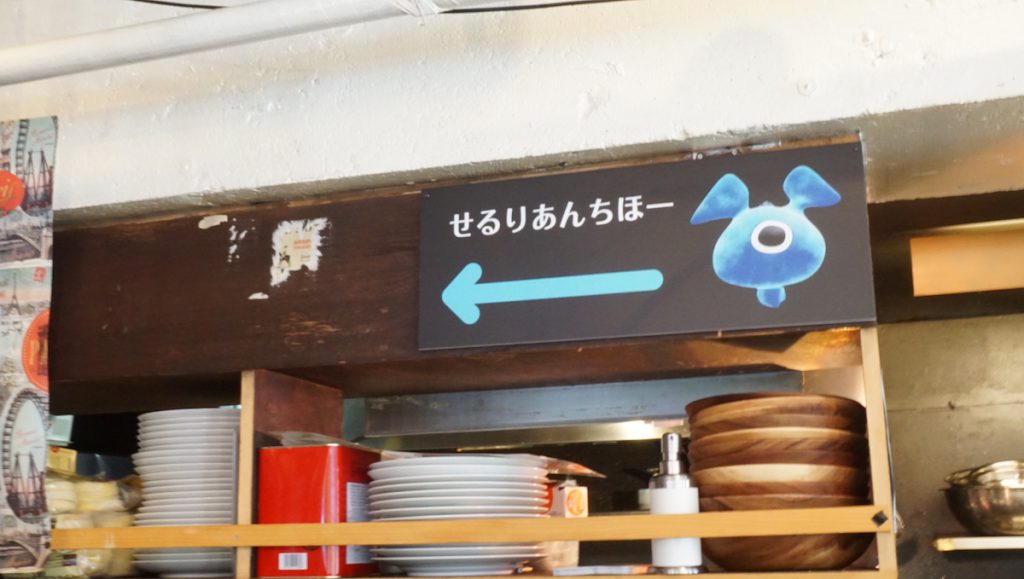 Lastly, when you go to bathroom this is what you could find..
---
We have not tried other food and drink but want to come back again for the cozy time, and you should visit there just to feel the atmosphere of Kemono Friends.
You can always reserve your table on Web site.

"Kemono Friends" is a Japanese media franchise project by Kemono Friends Project and the concept is created by manga artist Mine Yoshizaki, the creator of Keroro Gunsou.
Japari Park, the super gigantic zoo built somewhere in this world. There,  with the power of mysterious substance called "Sandstar", animals transformed into "animal girls" with humane figure. One day, a lost child appeared in the park, and the adventure began…
(C)けものフレンズプロジェクトA/KFPA