The latest work of the Ukiyo-e Woodblock print series by the collaboration of Edo-wood prints and animated characters is Maho and Miho Nishizumi from "Girls Und Panzer – Final Chapter"
Japanese Woodblock Print Ukiyo-e Girls Und Panzer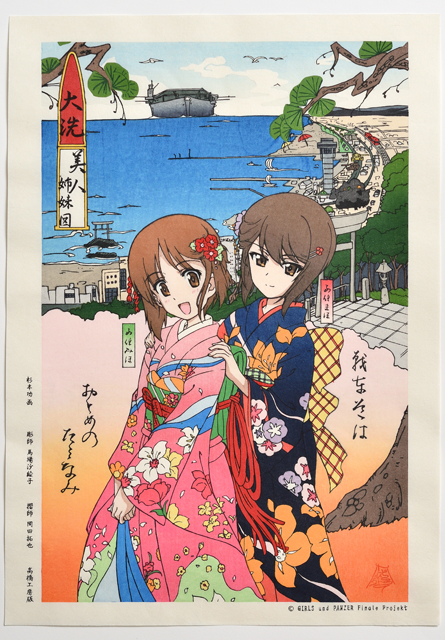 We collaborated with Japanese leading characters and craftworkers who inherited traditional techniques for more than 400 years since the Edo era and produced real ukiyo-e prints. All the processes were carried out manually by craftsmen who raised the traditional technique to the limit, and finished one by one carefully. Ukiyo-e, a valuable cultural heritage of Japan that is highly acclaimed worldwide, is revived with the highest-class technology and quality. ~HOBBY STOCK Ukiyo-e Art series~
The director Isao Sugimoto worked on the original picture!
The animation director Isao Sugimoto who designed all the characters of TV animation "Girls & Panzer" series created this illustration only for this work. The school ship, tank, torii of Kamiiso etc. If you are a fan of Girls & Panzer, every elements in this illustration are fully satisfying, and Nishizumi sisters appeared in the beautiful kimono.
The craftsman inheriting the carving of woodcut prints from the Edo era.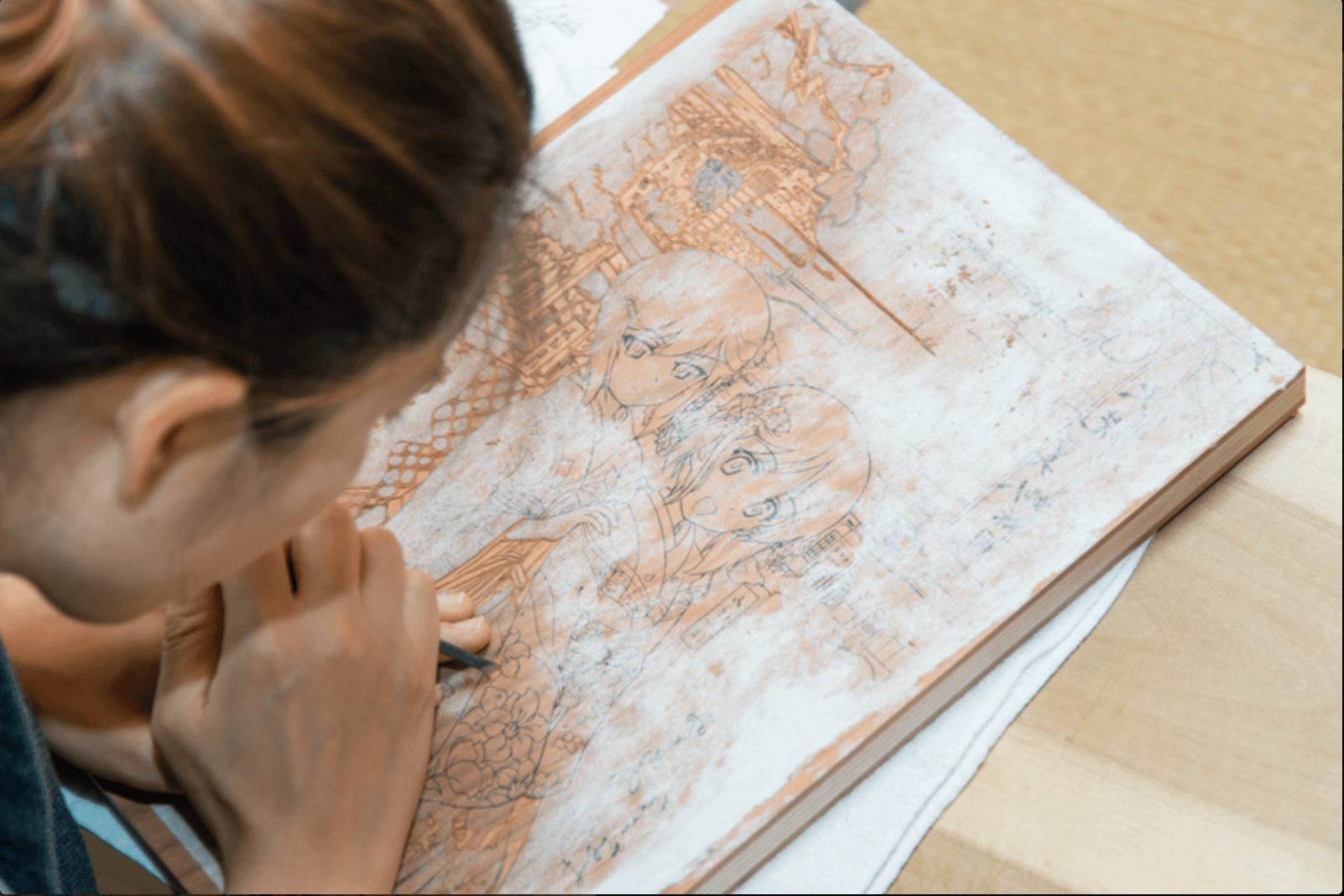 From the Edo era Craftsmen who inherit the carving of Ukiyo-eki woodcut prints are only presently counted few in Japan. This work is handled by Sayako Baba, a young female engraver who carved a very fine contour lines. In particular, the expression of the face, which is the most important of the character, is finely finished.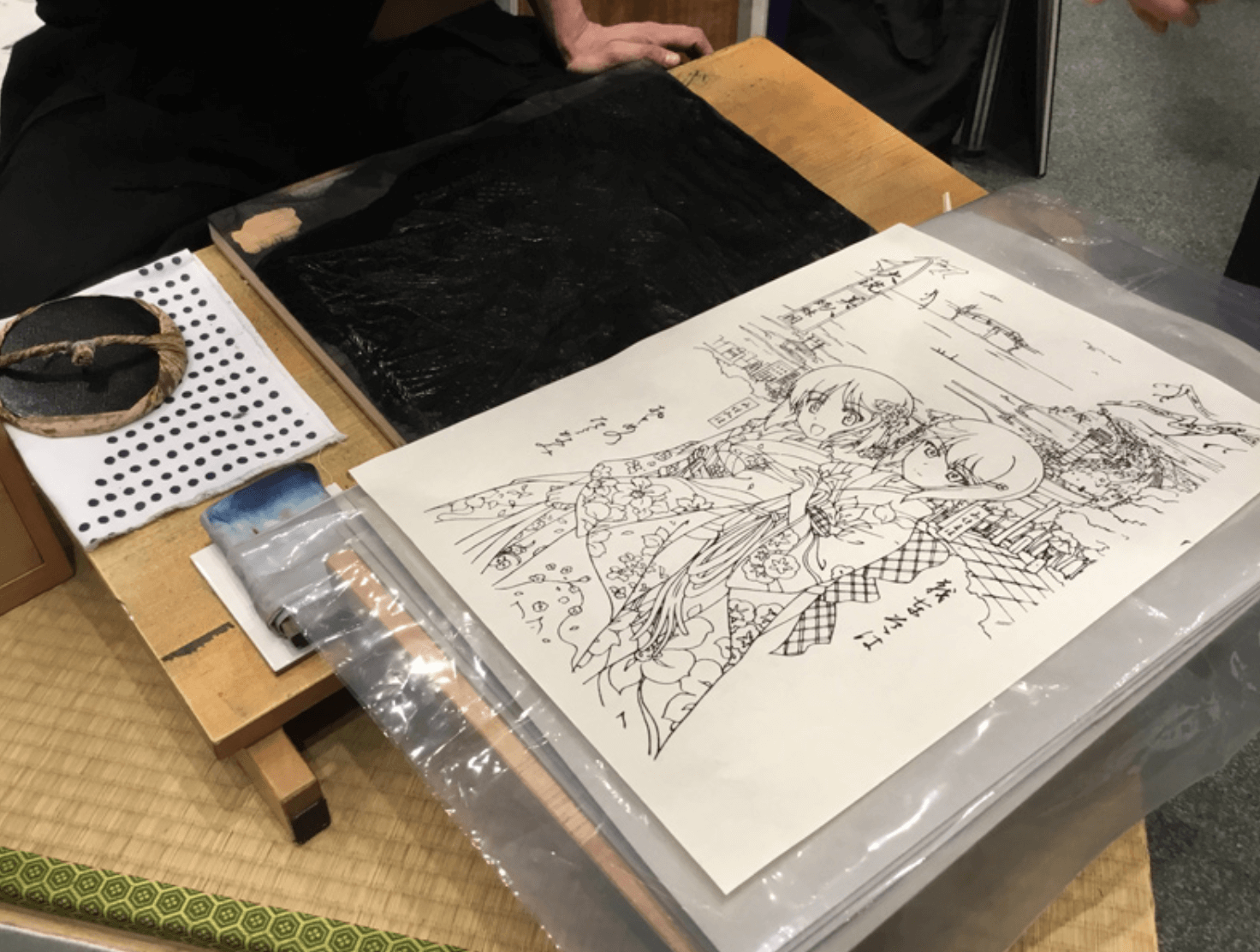 The first edition is 100 pieces for domestic sales.
The first edition is only 100 pieces for the domestic sales of the Hobby Stock Web shop. Make reservations fast!
Product specification
Picture size: length 38.5 cm × width 25 cm
Paper Size: Approximately 42 cm by approximately 30 cm in width
First edition Sales period: November 21, 2017 (Tue) 17: 00 ~
First edition release date: released in February 2018
Price: 50,000 yen (tax excluded)
Reservation is "Hobby Stock Web Shop"
http://www.hobbystock.co.jp/ukiyoe/
For more in English: http://www.hobbystock.co.jp/ukiyoe/en/index.html