Kimi to Boku to Sekai no Hotori ("You and Me at the Edge of the World") is a series of BL short stories all set in the fictional town of Rokka, a quaint, snowy place located up north in Hokkaido.
Billed as "a series for those who wish to cheer on these dreaming lovers from the sidelines", KimiTori offers a close-up look into the love lives of a different pair of lead characters with each instalment (styled as "Phrases"), set against special events like Christmas, Valentine's Day, and high school graduation. Each Phrase covers the progression of these leads' relationships—the ups, the downs, and of course, the spicier moments. This time, let's take a closer peek at the opening episode, Phrase 1.
Phrase 1: Futaribocchi Kurisumasu ("Christmas With Just The Two of Us")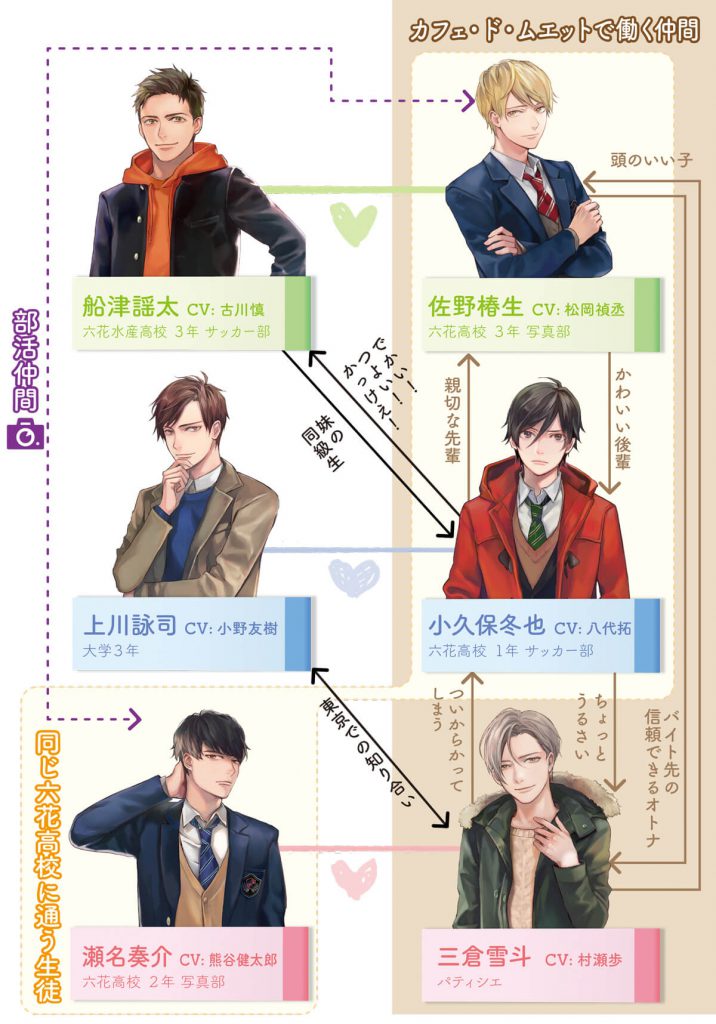 This episode, set around Christmas and New Year's, covers the relationship between two long-time friends, Kamikawa Eiji (VA: Ono Yuuki) and Kokubo Touya (VA:Taku Yashiro). Eiji, 5 years Touya's senior, is a the very picture of perfection—not only is he kind and well-liked by those around him, he's also a skilled top-tier business student at a prestigious university in Tokyo, and the son of the owner of a popular patisserie in Rokka to boot. In comparison, Touya seems a rather plain boy—a "normal" high school student in every sense of the word, he became acquainted with Eiji as a young child, when his mother's health problems led his father to temporarily leave him in the care of the Kamikawas, who were friends of the family. Since then, the two boys grew to be very close friends, until one day, Eiji suddenly left Rokka—and Touya—behind to study in Tokyo. Touya is understandably put off by his best friend's sudden departure, although he still looks forward to Eiji's visit back home every winter holiday. On his third visit, however, Touya finds his world completely shaken when, during a regular evening walk together, Eiji blurs the nature of their relationship with a surprise kiss.
Futaribocchi Kurisumasu is largely focused on the issue of toeing the precarious line between staying friends and becoming lovers, a problem that both Eiji and Touya struggled with for much of the story. Given their long friendship, and the fact that Touya looks up to Eiji as a role model, the former is understandably shocked to discover that Eiji actually has some romantic feelings towards him, a fact that doesn't get any easier to swallow considering the latter had been hiding it for years. In this light, the fact that Eiji's "confession" through their first kiss throws their relationship into chaos sounds like a very natural outcome, as Touya becomes terribly unsure of what to think about his friend, even if it's rather obvious that he harbors some feelings for him as well. This inner conflict of his is brought to life by Yashiro's on-point performance, which brings out the confusion Touya feels in the outbursts that reveal his more childish side. In contrast to Touya's boyish charms, Eiji's cooler, professional air is equally well-executed by Ono, who not only portrays the elite student's calm mannerisms with style, but also cuts no corners when it comes to doing the emotionally charged lines that appear when Eiji's façade begins to to crack under his worries about the viability of his love for his younger childhood friend.
Despite being centered around Eiji and Touya's relationship, however, Futaribocchi Kurisumasu takes its place in the overall KimiTori series by taking the time to expand on the details of Rokka, as well as the people who live in it. In addition to side characters like the two leads' parents, who work in a major patisserie in the town, there is also an appearance by characters who also appear in the other Phrases—in this case, Mikura Yukito (VA: Murase Ayumu), Touya's superior at his part-time job, and also one of the lead characters of Phrase 2.
As a joint project between Pony Canyon, one of the biggest recording names in Japan, and GINGER BERRY, a label that specializes in BL drama CDs, KimiTori is guaranteed to have a certain level of production polish. But that's not all: thanks to the experience the latter has in music, every Phrase comes bundled with two songs each, in the form of thematic duets sung by that particular entry's star couple, which is a treat for listeners who are also music fans on the side…or maybe even just the fans who want to hear the characters' or the VAs' singing voice.
Whether you're here for the VA or the story, listeners will likely find something to like in KimiTori's lineup of characters with their various types, the way they hit every highlight of their theme events through each Phrase, or their well-done atmosphere.
Characters
CD Information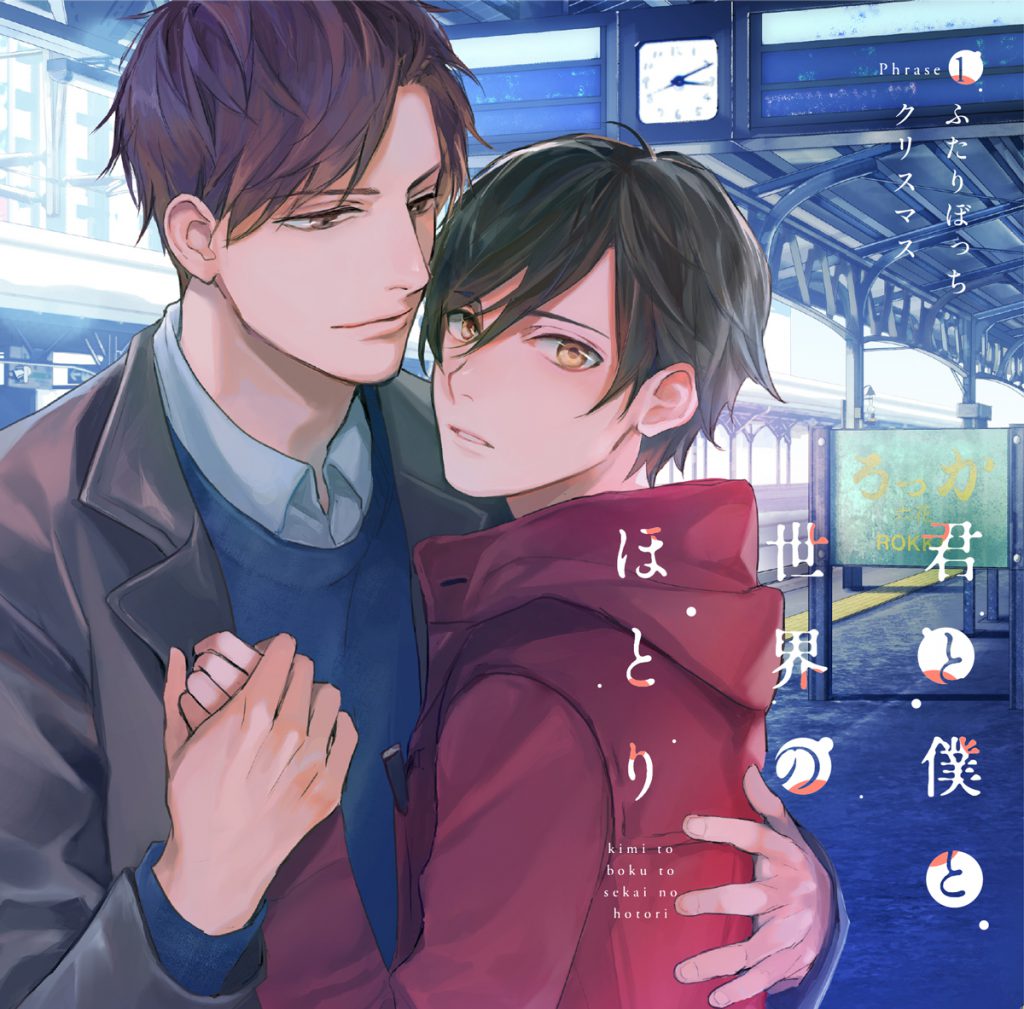 Release Date 19th December 2018
Price 3,000 Yen + Tax
Official Site http://sekai-hotori.com
Official Twitter:@kimitori_pj
Official Instagram:@kimitori_pj
© PONY CANYON