Yes, TPG MINI(TOKYO POP GUIDE MINI) has been distributed at several world wide Otaku events quite well via IOEA (International Otaku Expo Association), and we have distributed at Sakura-Con (Seattle), DOUJIMA(Singapore), JAPANIMANGA NIGHT (Davos), Anime North (Toronto), DoKomi (Dusseldorf), Anime Friends (Argentina), VISUAL ARTS EXPO (Buenos Aires) and here São Paulo/ Brazil!!
[IOEA News]ブラジル・サンパウロにて、Anime Friendsが開幕しました。IOEA代表佐藤がIOEAブースにて、皆さんのご来訪をお待ちしています。TPG miniも配布中です。 pic.twitter.com/E2oMsZwPCA

— IOEA Official (@IOEAOfficial) July 8, 2017
Also upcoming event would be one of the largest Anime events in Asia "Ani-Com Games Hong Kong" held 29-30th July in Hong Kong!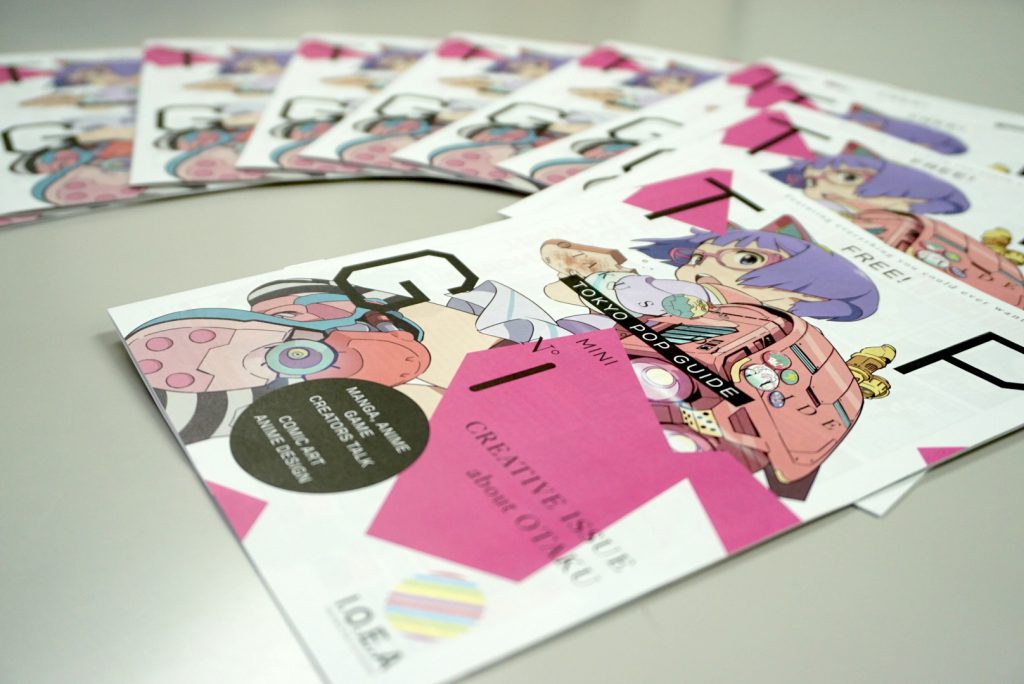 So where is the next destination? Let's wait and see!
---

What is TPG MINI?
TPG MINI is the flyer size of TOKYO POP GUIDE, and it will be distributed for visitors in 36 countries and regions in the world of OTAKU event that are the members of IOEA.
We aim to increase reach ability to animation fans all over the world and to further develop inbound demand. In the future, we deliver a wide range of valuable information from gravure of casts to travel knowledge for almost 20 million fans who come to Otaku convention events.