On March 2nd, 2018, International Otaku Expo Association (IOEA) publishes "TOKYO POP GUIDE MINI No. 2" which transmits Otaku cultural information such as manga, anime, games and events of Japan to foreign countries.
TOKYO POP GUIDE is a project to deliver a wide range of information from Tokyo (viewing, buying, eating and playing) to contents, creators and sub-culture for foreign tourists based on the concept of "Otaku Specialized Magazine for overseas" Started in 2015 and issued No.1 ~ No.3 completed!
About TOKYO POP GUIDE MINI!
Last year, in March 2017 "TOKYO POP GUIDE MINI No. 1" distributed 50,000 copies in 17 countries and regions from Sakura-Con, an otaku event to be held in Seattle, USA, Germany, Singapore, Australia etc. I did it.
"TPG MINI 2" will be distributed from Kawaii Kon, which will be held from March 2, 2018 in Honolulu, USA, in response to domestic and international reactions of "TPG MINI 1".
About TPG mission

The biggest purpose of distributing "TPG MINI" is to attract a wide range of people directly to make them want to visit Japan to enjoy comics, animation, games, cosplay and Dojin events!
TPG MINI which is a crystal collaboration of content power of JMAG with IOEA (41 member countries and regions, 111 events, as of January 2018) that build a network of Otaku events on a global scale.
TOKYO POP GUIDE MINI No.2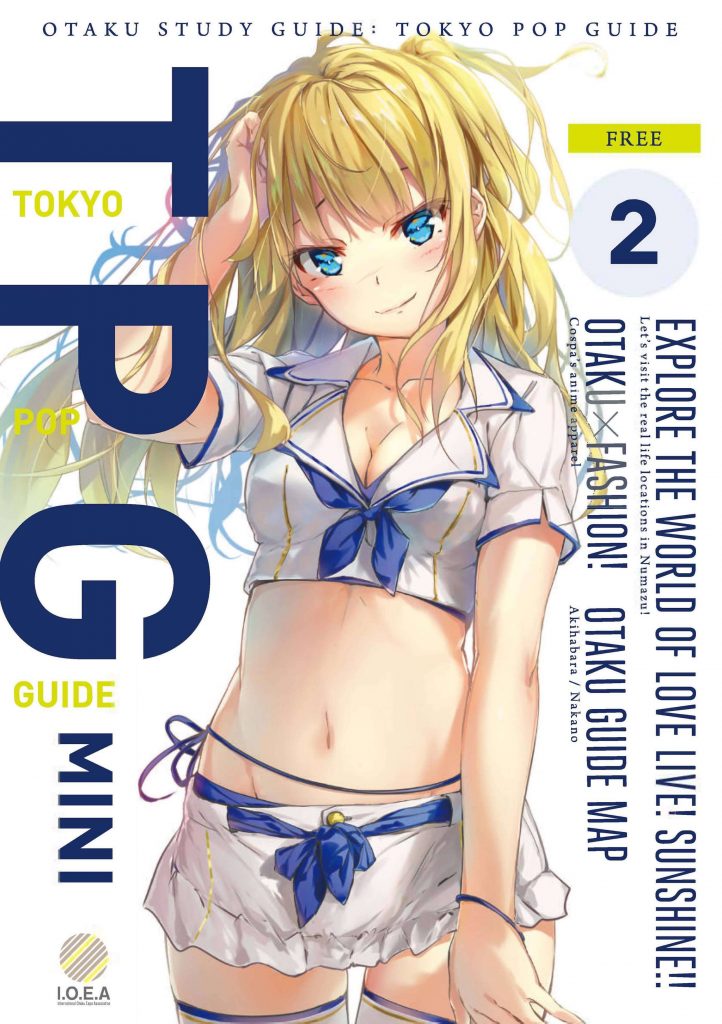 Issued numbers: 60,000 copies
Distribution location: Convention event such as Japan, USA, China, Singapore, Switzerland, Canada, Germany, Argentina, Malaysia, Australia, New Zealand, Italy, Spain etc.
Number of pages: 16 pages
Cover illustration: wingheart
Edit: JMAG creators
Issue: International Otaku Expo Association
---